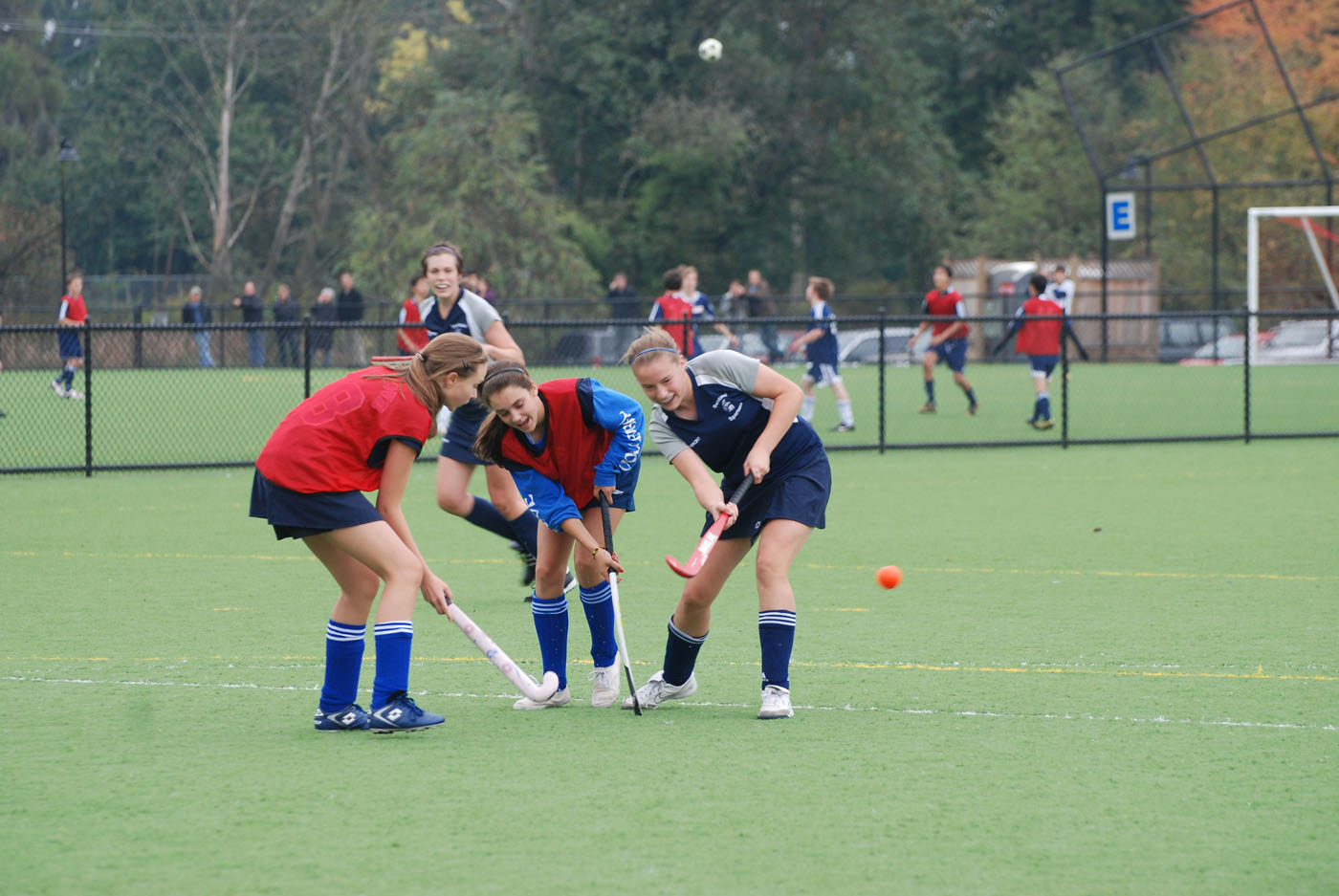 Premier Field Hockey Academy
Personnel
Sports Academy Administration

Ian Kennedy
Director of Instruction
Prior to becoming a Director of Instruction in West Vancouver Schools, Ian has served in a variety of positions:
Vice-Principal at West Vancouver and Rockridge Secondary Schools
Director of Instruction and Head of Wentworth Campus at Collingwood School
Principal at Carson Graham Secondary in North Vancouver
Ian has three decades of experience in education, as a teacher and administrator. He obtained his undergraduate degree in Education from the University of Victoria and his Master's degree in Education from Simon Fraser University.
Ian has a rich background in public and independent schools and is passionate about the evolution of education, the development of teachers, and the transformation of our public education system.
Ian has a proven track record of guiding innovation and his leadership work around school improvement has been recognized locally and nationally.
Ian is a former National Team athlete and has always been involved in coaching and supporting school athletics. He is a resident of the North Shore and is an active member of the community.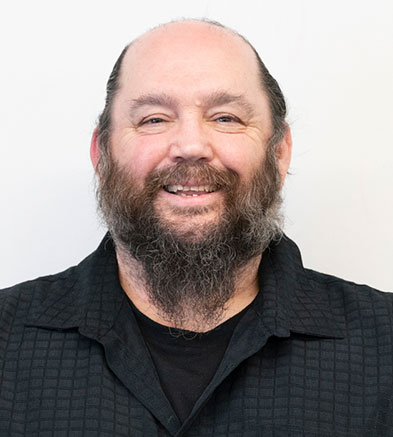 Paul Eberhardt
Vice Principal Academies
A Vancouver native Paul began his coaching career in 1982 while he was still a student at Magee Secondary and continued coaching as he got both his Bachelor of Physical Education and Bachelor of Education from the University of British Columbia. He also earned his Masters of Education in Curriculum and Instruction from the University of Phoenix in 2005. He began teaching in the Richmond School District in 1989 where he spent 28 years prior to moving to the West Vancouver School District in 2018 to take on the job of Vice Principal for the Academy Programs.
During his career Coach Ebe has coached just about every sport but his main passion is coaching basketball which he has coached at every level including High School, College, Provincial Teams and the Canadian National Team. Presently Paul is the head coach of the Langara Falcons men's team and the West Vancouver Highlanders grade 9 boys team. Paul has been recognized as one of top coaches in the Country as he was selected as the 2013 Canadian Colleges men's Basketball Coach of the Year. He has also been selected by Sport BC as the Coach of the Year in 2014 and Basketball BC has named him the College Coach of the Year in 2013 & 2014 and the High School Coach of the Year in 2007 and 2011. Paul's colleagues also recognized him as the PACWEST Coach of the Year in 2013, 2014 & 2017 as well as Richmond Coach of the Year in 2011 and the Lower Mainland Coach of the Year in 2007.
Paul has been chosen to lead our BC Provincial teams on numerous occasions winning five gold medals and one silver at the Western Canada Games and one silver medal and three bronze at the Canadian National Championships. Paul was also selected to be an assistant coach with the Canadian Men's National Basketball Team from 2000 to 2004.
Paul is also one of only two coaches in the Country to have won both a High School Provincial Championship which he did in 2011 with the Palmer Griffins and a Canadian College National Championship in 2014 with the Langara Falcons.
Paul has also been very actively involved in athletic administration as he was an Athletic Director for over 20 years and he has also served on the Board of Directors for the Nighthoops Program which works with at-risk youth in Vancouver. Paul has also worked with Basketball BC on a number of occasions serving as the chair for a variety of elite programs and he was the longest serving President of the BC High School Boys Basketball Association serving from 2014 to 2018. For all his volunteer work in high school sports BC School Sports recognized Paul with a Special Merit award in 2018. Presently, Paul is the head coach of the Langara Falcons men's team and the West Vancouver Highlanders Junior boys team.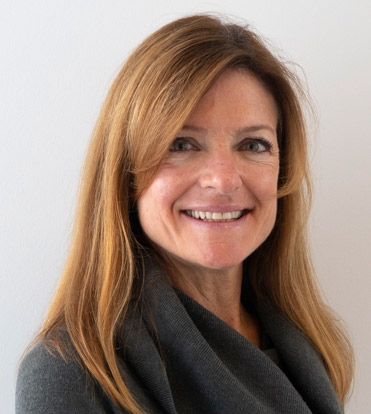 Tara was raised in West Vancouver and attended UBC and SFU, graduating with a double major in Sociology and Communications.
Since graduating, Tara has been employed in the human resources field for over twenty years.  She initially worked as a recruitment specialist for Medical Recruiters International Canada, placing medical professionals in hospital and clinic settings in the United States.
After taking time off to raise her two children, Tara was hired by Mackay CEO Forums as a meeting and event planner before starting with West Vancouver Schools in 2016.
Tara has also enjoyed contract work with BC Children's Hospital and the Crystal Ball Foundation and was registrar for the North Shore Inline Hockey league.
Being a part of the West Vancouver community has always been important to Tara and she spent several years managing her children's sports teams and volunteering at the school level.

Geoff Matthews
Head Coach
Geoff grew up in South Africa where he began his coaching career, coaching U18, U21 and Senior teams.
Since moving to Canada, Geoff has coached at the Club, Provincial and International levels. He recently received his FIH International Level 3 Coaching Certification that was completed in Ipoh, Malaysia.
In 2018 Geoff was the Head Coach of the U18 MNT who participated in the Youth Olympics in Buenos Aires, Argentina.
Geoff was also the Assistant Coach of the Canadian Men's Junior National (U21) team that won a Pan-Am Silver Medal and competed at the 2016 Junior World Cup.
Currently Geoff is the Technical Director of the West Vancouver Field Hockey Club (WVFHC) overseeing all club coaches and programming.
Geoff is also the Head Coach of the U21 Men's National Team & Domestic Trainer for the Men's National Team.
Geoff is excited to be the Assistant Coach of the U21 Men's National Team competing, August 2022 at the Commonwealth Games.
Geoff is NCCP Competition Development trained and FIH Level 3 Certified.

Isabelle Roux
Assistant Coach
WVS Premier Field Hockey Academy Assistant Coach

 

West Vancouver High Performance & Women's League Coach

 

Field Hockey BC Regional & Provincial Coach

 
Isabelle has been playing field hockey since she was just 6 years old and has played extensively in the Netherlands, and in Curacao, the Dutch Caribbean where she was on a senior team with both men and women.  
Isabelle started coaching in college in 2016. She coached mainly Junior teams in the Netherlands, and in Curacao but also organized big events, tournaments and mentored junior coaches to help them lift their skill levels.  
Isabelle enjoys exploring new places, hiking in nature, and meeting new people. Her desire to live and work in a different country brought her to Canada. She had a passion to learn not only more about field hockey in a different culture but also more about Canada, the country itself.  
Isabelle is an all-round athlete who enjoys being active at a high level. She has played many sports including baseball, swimming, and skiing.  
Isabelle is an outstanding coach in the Field Hockey Academy as she shares her knowledge about the sport with these young athletes. Isabelle finds it rewarding to watch the success of the student athletes as they continuously improve their skills, learn the game, form great friendships and work to win a championship under her tutelage. 
Isabelle is a continuous learner herself as she is always open to learning new things from both her athletes and from her colleagues. Isabelle says that there is nothing better than turning the sport you love into a full-time job! 

Karli Johansen
Assistant Coach
Member of Canadian Women's National Team
Current Defender & Drag flicker on the Canadian Women's National Team
Karli will represent Canada in the World Cup, July 2022 & Commonwealth Games, August 2022
Selected for the Junior National Team in 2012
Participated in the Junior World Cup (2013)
Two-time Pan American Elite Team member
Karli began her love of the sport of field hockey with the West Vancouver Field Hockey Club's Spring League when she was 10 years of age.
Karli was always a multi-sport athlete until the end of her high school year, participating in a variety of sports at different times of the school year, but really focused on soccer and field hockey
Education
Karli graduated from Handsworth Secondary, North Vancouver in 2010
Attended the University of Iowa, graduating in 2014
Obtained a BA in Health & Human Physiology
NCCP Competition Development certification
Highlights Include:
First senior cap in 2013 in Dublin, Ireland
Junior World Cup 2013
Commonwealth Games 2014, 2018
Pan American Games 2015 (bronze), 2019 (silver)
Played overseas in Australia and Belgium, and coached in Belgium and Canada
Karli loves coaching and is passionate about sharing with the next generation of athletes, her knowledge, skills, abilities, and overall expertise that she has gained playing and coaching Field Hockey in Canada and around the world.
Karli's favourite components to teach in the sport of Field Hockey are positional skills and tactics, and specialist skills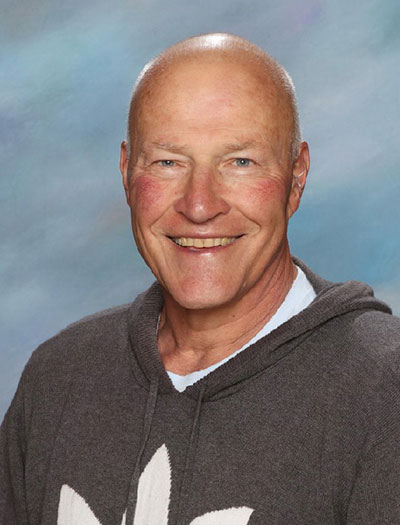 Klaus Heck
WVS Supervising Teacher
Klaus taught Physical Education in the Vancouver School District for 33 years, serving as Department Head for 23 of those years. In addition, he was Principal and Vice-Principal, Vancouver School District Summer School, was on the Board of Directors for BC High School Track & Field and was named to the BC High School Track & Field Hall of Fame in 2007.
Klaus was also head coach for five consecutive Vancouver City Championship teams at Point Grey Secondary School in Vancouver.
Klaus joined the WVS Premier Sports Academies in 2008 and has been the supervising teacher for many of the academy programs: Ice Hockey, Baseball, Basketball, Soccer, Field Hockey, Tennis, Rugby, and Table Tennis.
During his time in West Vancouver Schools, Klaus has coached both boys' and girls' basketball teams at various grade levels.
Klaus is past President of BC High School Boys Basketball Association where he initiated the 20-Team format that has been used for the AAA tournament for two decades and launched the original slam dunk and three-point shot contests.
Klaus has been recognized as a Lifetime Honourary Member by the Association and is currently Chairman of the Past Presidents' Association.
Klaus obtained his Bachelor of Education and his Master of Education specializing in Administration from Western Washington University, where he played basketball and competed in track & field.