Premier Tennis Academy
Personnel
Sports Academy Administration

Ian Kennedy
Director of Instruction
Prior to becoming a Director of Instruction in West Vancouver Schools, Ian has served in a variety of positions:
Vice-Principal at West Vancouver and Rockridge Secondary Schools
Director of Instruction and Head of Wentworth Campus at Collingwood School
Principal at Carson Graham Secondary in North Vancouver
Ian has three decades of experience in education, as a teacher and administrator. He obtained his undergraduate degree in Education from the University of Victoria and his Master's degree in Education from Simon Fraser University.
Ian has a rich background in public and independent schools and is passionate about the evolution of education, the development of teachers, and the transformation of our public education system.
Ian has a proven track record of guiding innovation and his leadership work around school improvement has been recognized locally and nationally.
Ian is a former National Team athlete and has always been involved in coaching and supporting school athletics. He is a resident of the North Shore and is an active member of the community.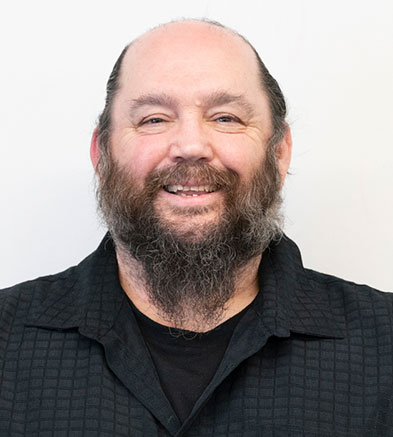 Paul Eberhardt
Vice Principal Academies
A Vancouver native Paul began his coaching career in 1982 while he was still a student at Magee Secondary and continued coaching as he got both his Bachelor of Physical Education and Bachelor of Education from the University of British Columbia. He also earned his Masters of Education in Curriculum and Instruction from the University of Phoenix in 2005. He began teaching in the Richmond School District in 1989 where he spent 28 years prior to moving to the West Vancouver School District in 2018 to take on the job of Vice Principal for the Academy Programs.
During his career Coach Ebe has coached just about every sport but his main passion is coaching basketball which he has coached at every level including High School, College, Provincial Teams and the Canadian National Team. Presently Paul is the head coach of the Langara Falcons men's team and the West Vancouver Highlanders grade 9 boys team. Paul has been recognized as one of top coaches in the Country as he was selected as the 2013 Canadian Colleges men's Basketball Coach of the Year. He has also been selected by Sport BC as the Coach of the Year in 2014 and Basketball BC has named him the College Coach of the Year in 2013 & 2014 and the High School Coach of the Year in 2007 and 2011. Paul's colleagues also recognized him as the PACWEST Coach of the Year in 2013, 2014 & 2017 as well as Richmond Coach of the Year in 2011 and the Lower Mainland Coach of the Year in 2007.
Paul has been chosen to lead our BC Provincial teams on numerous occasions winning five gold medals and one silver at the Western Canada Games and one silver medal and three bronze at the Canadian National Championships. Paul was also selected to be an assistant coach with the Canadian Men's National Basketball Team from 2000 to 2004.
Paul is also one of only two coaches in the Country to have won both a High School Provincial Championship which he did in 2011 with the Palmer Griffins and a Canadian College National Championship in 2014 with the Langara Falcons.
Paul has also been very actively involved in athletic administration as he was an Athletic Director for over 20 years and he has also served on the Board of Directors for the Nighthoops Program which works with at-risk youth in Vancouver. Paul has also worked with Basketball BC on a number of occasions serving as the chair for a variety of elite programs and he was the longest serving President of the BC High School Boys Basketball Association serving from 2014 to 2018. For all his volunteer work in high school sports BC School Sports recognized Paul with a Special Merit award in 2018. Presently, Paul is the head coach of the Langara Falcons men's team and the West Vancouver Highlanders Junior boys team.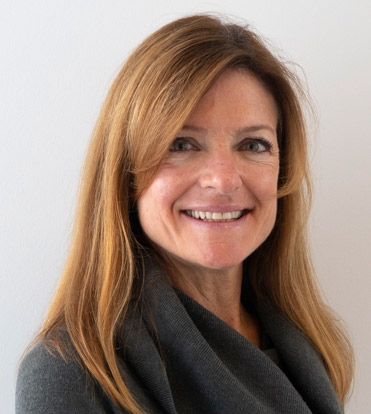 Tara was raised in West Vancouver and attended UBC and SFU, graduating with a double major in Sociology and Communications.
Since graduating, Tara has been employed in the human resources field for over twenty years.  She initially worked as a recruitment specialist for Medical Recruiters International Canada, placing medical professionals in hospital and clinic settings in the United States.
After taking time off to raise her two children, Tara was hired by Mackay CEO Forums as a meeting and event planner before starting with West Vancouver Schools in 2016.
Tara has also enjoyed contract work with BC Children's Hospital and the Crystal Ball Foundation and was registrar for the North Shore Inline Hockey league.
Being a part of the West Vancouver community has always been important to Tara and she spent several years managing her children's sports teams and volunteering at the school level.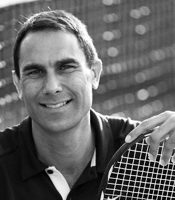 Paul Tornquist
Head Coach
Paul Tornquist has been Head Pro at WVTC since 2012. Paul has over 25 years of coaching experience at various locations including the North Shore Winter Club, the Tennis Academy in Delray Beach, Florida, the Vancouver Lawn Tennis & Badminton Club and the Peter Burwash International Tennis Management Company.  He served as Tennis Director at private clubs and resorts in Singapore, the West Indies, the British Virgin Islands, New York and Florida, the Trivandrum Tennis Club in India and the Martin Verkerk Tennis & Events in Holland, former ATP top 10. Paul has competed in the ITF Satellite Tournaments in Europe. He is also a certified yoga instructor. Most importantly, Paul has a passion and enthusiasm for the game of tennis which he shares with every player he coaches and every organization he has been involved with.

Allan Chu
Assistant Coach
Allan Chu
West Vancouver Schools Premier Tennis Academy
Assistant Coach
Goals
Sharing his knowledge and experience with athletes of all ages through fun & engaging lessons
Allan is passionate about the sport and works to lift the competency levels of athletes so that they build the confidence to want to make tennis a sport for one's lifetime
Coaching
Canada Certified Club Coach 1
Allan has been a Canada Certified Club Coach 1 since 1980
Maintained his coaching skills participating in national & international coaching workshops
Experience & strength in spotting inefficiencies in stroke mechanics; creative in his ability to teach students how to correct stroke mechanics in a fun & memorable manner
Highly analytical; can explain the different playing styles that would match an individual's strengths, leading to better overall performance
Experience
Taught in a variety of schools in the Metro Vancouver area impacting students in their PHE classes (through Tennis XL Inc)
Taught in both WVRC & NVRC summer camp programs
Immersed in tennis through his Club memberships, league team coordination & participation, and involvement in the role of official at major tennis events
Allan is committed to helping make the learning of the game of tennis a quality yet fun learning experiences each time students step on the court!

Nathan Klippenstein
WVS Supervising Teacher
Nathan Klippenstein
WVS Teacher
WVS Premier Tennis Academy
Mr. Nathan Klippenstein comes to us from Winnipeg, Manitoba with a wealth of knowledge, skills and experience, not only as an outstanding teacher, but also as a coach and athlete.
Education
Bachelor of Education, University of Winnipeg 1989
Master of Education, ESL Curriculum & Humanities, University of Manitoba 2001
Teaching Experience
Pembina Trails School Division, Winnipeg, Manitoba 1989 – Present
Middle & Senior Years (English, Social Studies, ELL)
International Teaching Experience
Linda Vista School, Blue Creek, Belize (1985-86)
Tottori Technical High School, Tottori, Japan (1992-94)
Technological Institute of Monterrey, Mexico City (1990-91)
Strengths
Experienced in coaching Volleyball with Middle Years students
20 years' experience: Level 4 Volleyball Official

USport level – Canada West
Numerous National Age Class Championships
Many provincial tournaments