Premier Fencing Academy
Personnel
Sports Academy Administration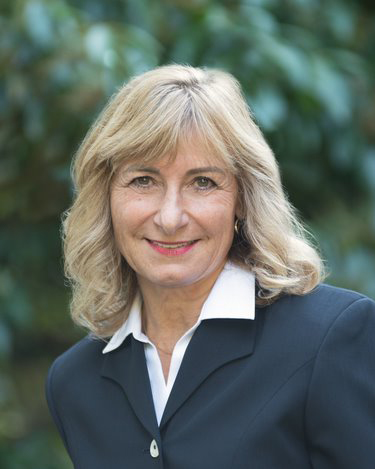 Diane Nelson
Director of Instruction
Diane Nelson, Director of Instruction, is founder of West Vancouver Schools Premier Academy programs.
Chosen as one of Canada's Outstanding Principals in 2012 by the Learning Partnership, Diane was selected for her ability to communicate a compelling vision, to engage the community by consistently bringing together a highly knowledgeable and competent team of teachers, coaches, instructors, and other community members to work together to deliver quality programs for student-athletes.  Diane is an exceptional leader, one who continues to lay the foundation for the success of her students and the betterment of the community through a strong and vibrant public education system.
Twice nominated (2002 & 2012) for the YWCA Women of Distinction Award in the categories of Entrepreneurship, as well as Education, Training & Development, Diane has been honoured for her achievements that contribute to the well-being and future of the community. The YWCA Women of Distinction Award is recognized as one of Canada's most prestigious awards for women.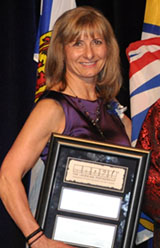 With over 30 years experience in education, as both a teacher and administrator, Diane has obtained her Bachelor of Education, Diploma in Counseling Psychology, and Master's in Educational Administration, all from the University of British Columbia.
As a MindUP Trainer, Diane has provided numerous workshops and in-service for teachers to help them deliver an evidence-based curriculum that helps foster social and emotional awareness, enhance psychological well-being, and promote academic success. Diane inspires educators to create an optimistic classroom that promotes and develops mindful attention to oneself and others, tolerance of differences, and the capacity of each student to grow as a human being and a learner.
An educational consultant for the Vancouver Canucks' Community Partnership Program since 2005, Diane is the creator and author of the character education program called Fin's Friends. The program was written for teachers to help them provide students with the knowledge and skills necessary to enhance ethical and responsible behaviour. This valuable classroom resource for teachers assists them with the teaching of social responsibility and character building. The program, written for Grades K-3, is being taught by primary teachers in over 3800 classrooms around the province. To date, the program is being used in over 35% of all K-3 classrooms in B.C. Diane last presented the program Nationally to educators at the Canada Character Conference held in Abbotsford, B.C. October 2015.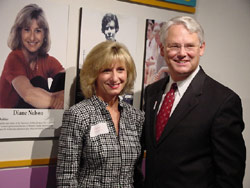 Diane's leadership style is marked by her entrepreneurial spirit. Her accomplishments are numerous including founding, owning and operating the Vancouver Griffins, the first women's professional hockey team in Western Canada, a member of the National Women's Hockey League (NWHL). The team featured Olympians such as Nancy Drolet, Cammi Granato, Shelley Looney and Courtney Kennedy. In November, 2010, Cammi Granato was inducted into the Hockey Hall of Fame in Toronto. Many of her Griffins' artifacts are on display in the Hockey Hall of Fame, including the signing of her first pro contract with the Griffins' organization. In 2002, the BC Sports Hall of Fame recognized Diane for her achievements in sport as part of an exclusive group of 35 outstanding women leaders and legends.
A long time athlete, she has competed in numerous sports including half marathons, 10km runs, triathlons, dragon boating, field hockey, figure skating, bodybuilding and swimming. Some highlights include 6 gold medals at the 1986 World Lifeguard Championships and Miss Vancouver, 1983 Bodybuilding Championships.
Diane's entire career has been about giving students an opportunity to better themselves and realize their hopes and aspirations. She firmly believes that enthusiastic and thoughtful guidance is the best way to assist our youth on the path that they choose.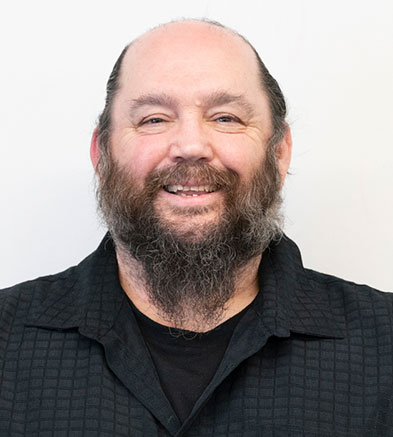 Paul Eberhardt
Vice Principal Academies
A Vancouver native Paul began his coaching career in 1982 while he was still a student at Magee Secondary and continued coaching as he got both his Bachelor of Physical Education and Bachelor of Education from the University of British Columbia. He also earned his Masters of Education in Curriculum and Instruction from the University of Phoenix in 2005. He began teaching in the Richmond School District in 1989 where he spent 28 years prior to moving to the West Vancouver School District in 2018 to take on the job of Vice Principal for the Academy Programs.
During his career Coach Ebe has coached just about every sport but his main passion is coaching basketball which he has coached at every level including High School, College, Provincial Teams and the Canadian National Team. Presently Paul is the head coach of the Langara Falcons men's team and the West Vancouver Highlanders grade 9 boys team. Paul has been recognized as one of top coaches in the Country as he was selected as the 2013 Canadian Colleges men's Basketball Coach of the Year. He has also been selected by Sport BC as the Coach of the Year in 2014 and Basketball BC has named him the College Coach of the Year in 2013 & 2014 and the High School Coach of the Year in 2007 and 2011. Paul's colleagues also recognized him as the PACWEST Coach of the Year in 2013, 2014 & 2017 as well as Richmond Coach of the Year in 2011 and the Lower Mainland Coach of the Year in 2007.
Paul has been chosen to lead our BC Provincial teams on numerous occasions winning five gold medals and one silver at the Western Canada Games and one silver medal and three bronze at the Canadian National Championships. Paul was also selected to be an assistant coach with the Canadian Men's National Basketball Team from 2000 to 2004.
Paul is also one of only two coaches in the Country to have won both a High School Provincial Championship which he did in 2011 with the Palmer Griffins and a Canadian College National Championship in 2014 with the Langara Falcons.
Paul has also been very actively involved in athletic administration as he was an Athletic Director for over 20 years and he has also served on the Board of Directors for the Nighthoops Program which works with at-risk youth in Vancouver. Paul has also worked with Basketball BC on a number of occasions serving as the chair for a variety of elite programs and he was the longest serving President of the BC High School Boys Basketball Association serving from 2014 to 2018. For all his volunteer work in high school sports BC School Sports recognized Paul with a Special Merit award in 2018. Presently, Paul is the head coach of the Langara Falcons men's team and the West Vancouver Highlanders Junior boys team.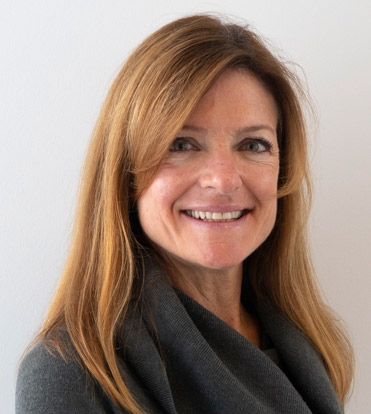 Tara was raised in West Vancouver and attended UBC and SFU, graduating with a double major in Sociology and Communications.
Since graduating, Tara has been employed in the human resources field for over twenty years.  She initially worked as a recruitment specialist for Medical Recruiters International Canada, placing medical professionals in hospital and clinic settings in the United States.
After taking time off to raise her two children, Tara was hired by Mackay CEO Forums as a meeting and event planner before starting with West Vancouver Schools in 2016.
Tara has also enjoyed contract work with BC Children's Hospital and the Crystal Ball Foundation and was registrar for the North Shore Inline Hockey league.
Being a part of the West Vancouver community has always been important to Tara and she spent several years managing her children's sports teams and volunteering at the school level.

Igor Gantsevich
Head Coach
2022 – Current:        High Performance Director, Canadian Fencing Federation
2019 – Current:        Manager of Team Canada responsible for both Cadet & Junior World Championships
2015 – Current:        President & Head Coach at Dynamo Fencing Club
Head Coach, WVS Premier Fencing Academy
2013 – 2015:             Co-Chair Vancouver International Fencing Grand Prix
2014:                          Team Canada Manager, Head of Delegation – 2014 Senior World Champions, & Cadet/Junior World Championships
The President of Dynamo Fencing Clubs & the Head Coach of the West Vancouver Schools Premier Fencing Academy, Igor has introduced over 50,000 youth to the sport of fencing across the Greater Vancouver area.
Igor Gantsevich has quickly become a major force in the development of Fencing in Canada and throughout the world. He is widely considered a visionary for his relentless commitment to building Fencers from the ground up, ensuring that they achieve the same success in life that they do in athletics.
Igor Gantsevich is a lifelong fencer, a longstanding member of the international Fencing community, and a pioneer of Youth Fencing development. He has been a mainstay in the international Fencing scene for the past 15 years, competing at the highest levels on the Canadian National Team from 2004 to 2013.
​In his nearly decade long career as an elite athlete and Canadian National Team member, Igor enjoyed success at the highest levels including a bronze medal at the 2011 Pan American Games and championships at Provincial, National, North American and Pan American Championships. T
The culmination of his dedication and hard work came in 2008 when he played a critical role in securing Canada a Medal at a World Cup event (International Grand Prix), the first of its kind in Canadian history.
Igor's History
In 2012 Igor sustained a career ending wrist injury which, in hindsight, was a blessing in disguise. This turn of events allowed Igor to direct his energy and passion to his true calling: establish Canada as a world power in the sport of Fencing. Igor set out on this mission by focusing on grass roots youth development and creating a base of Canadian Youth Fencing that will grow into Olympic caliber athletes.
​
Career Highlights:
2004 – 2013:             Member of Team Canada 2004 – 2013
2011:                          Pan American Games Bronze Medalist – Guadalajara, Mexico
2008:                          World Cup Team Bronze Medalist – first ever in Canadian Team History
2008:                          Pan American Champion
2014:                          North American Cup Champion
2014:                          Canadian National Champion (winning this more than 10 times!)
5-time North American Cup Finalist
2009:                          Pan American medalist
2010:                          Pan American medalist
2011:                          Pan American medalist
You can learn more about Igor at https://www.dynamofencing.com/igorgantsevich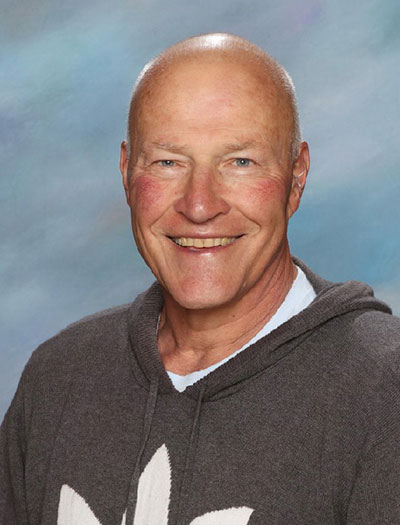 Klaus Heck
WVS Supervising Teacher
Klaus taught Physical Education in the Vancouver School District for 33 years, serving as Department Head for 23 of those years. In addition, he was Principal and Vice-Principal, Vancouver School District Summer School, was on the Board of Directors for BC High School Track & Field and was named to the BC High School Track & Field Hall of Fame in 2007.
Klaus was also head coach for five consecutive Vancouver City Championship teams at Point Grey Secondary School in Vancouver.
Klaus joined the WVS Premier Sports Academies in 2008 and has been the supervising teacher for many of the academy programs: Ice Hockey, Baseball, Basketball, Soccer, Field Hockey, Tennis, Rugby, and Table Tennis.
During his time in West Vancouver Schools, Klaus has coached both boys' and girls' basketball teams at various grade levels.
Klaus is past President of BC High School Boys Basketball Association where he initiated the 20-Team format that has been used for the AAA tournament for two decades and launched the original slam dunk and three-point shot contests.
Klaus has been recognized as a Lifetime Honourary Member by the Association and is currently Chairman of the Past Presidents' Association.
Klaus obtained his Bachelor of Education and his Master of Education specializing in Administration from Western Washington University, where he played basketball and competed in track & field.