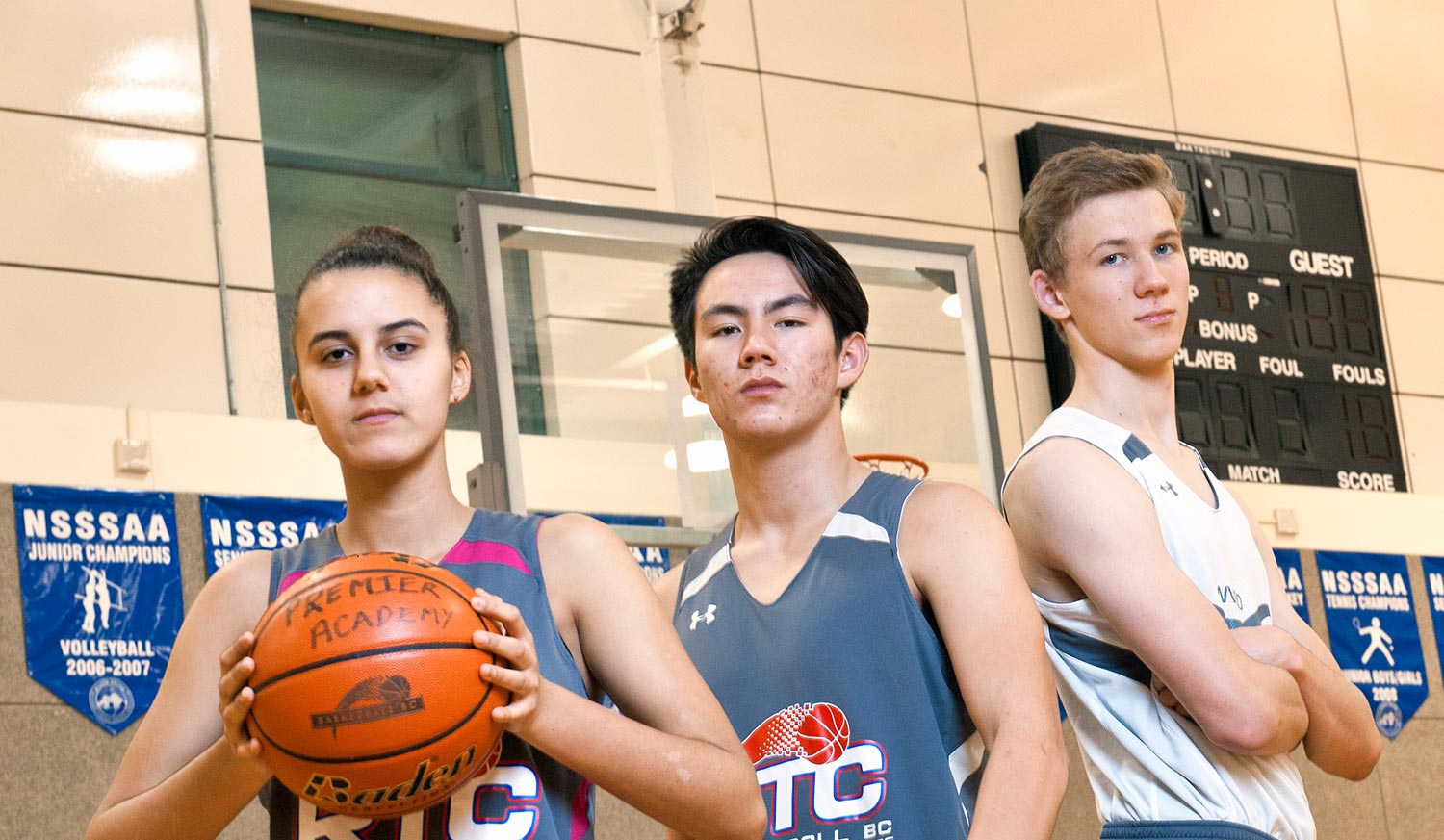 Premier Basketball Academy
Personnel
Sports Academy Administration

Ian Kennedy
Director of Instruction
Prior to becoming a Director of Instruction in West Vancouver Schools, Ian has served in a variety of positions:
Vice-Principal at West Vancouver and Rockridge Secondary Schools
Director of Instruction and Head of Wentworth Campus at Collingwood School
Principal at Carson Graham Secondary in North Vancouver
Ian has three decades of experience in education, as a teacher and administrator. He obtained his undergraduate degree in Education from the University of Victoria and his Master's degree in Education from Simon Fraser University.
Ian has a rich background in public and independent schools and is passionate about the evolution of education, the development of teachers, and the transformation of our public education system.
Ian has a proven track record of guiding innovation and his leadership work around school improvement has been recognized locally and nationally.
Ian is a former National Team athlete and has always been involved in coaching and supporting school athletics. He is a resident of the North Shore and is an active member of the community.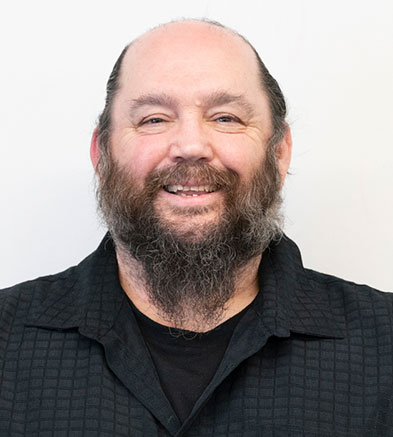 Paul Eberhardt
Vice Principal Academies
A Vancouver native Paul began his coaching career in 1982 while he was still a student at Magee Secondary and continued coaching as he got both his Bachelor of Physical Education and Bachelor of Education from the University of British Columbia. He also earned his Masters of Education in Curriculum and Instruction from the University of Phoenix in 2005. He began teaching in the Richmond School District in 1989 where he spent 28 years prior to moving to the West Vancouver School District in 2018 to take on the job of Vice Principal for the Academy Programs.
During his career Coach Ebe has coached just about every sport but his main passion is coaching basketball which he has coached at every level including High School, College, Provincial Teams and the Canadian National Team. Presently Paul is the head coach of the Langara Falcons men's team and the West Vancouver Highlanders grade 9 boys team. Paul has been recognized as one of top coaches in the Country as he was selected as the 2013 Canadian Colleges men's Basketball Coach of the Year. He has also been selected by Sport BC as the Coach of the Year in 2014 and Basketball BC has named him the College Coach of the Year in 2013 & 2014 and the High School Coach of the Year in 2007 and 2011. Paul's colleagues also recognized him as the PACWEST Coach of the Year in 2013, 2014 & 2017 as well as Richmond Coach of the Year in 2011 and the Lower Mainland Coach of the Year in 2007.
Paul has been chosen to lead our BC Provincial teams on numerous occasions winning five gold medals and one silver at the Western Canada Games and one silver medal and three bronze at the Canadian National Championships. Paul was also selected to be an assistant coach with the Canadian Men's National Basketball Team from 2000 to 2004.
Paul is also one of only two coaches in the Country to have won both a High School Provincial Championship which he did in 2011 with the Palmer Griffins and a Canadian College National Championship in 2014 with the Langara Falcons.
Paul has also been very actively involved in athletic administration as he was an Athletic Director for over 20 years and he has also served on the Board of Directors for the Nighthoops Program which works with at-risk youth in Vancouver. Paul has also worked with Basketball BC on a number of occasions serving as the chair for a variety of elite programs and he was the longest serving President of the BC High School Boys Basketball Association serving from 2014 to 2018. For all his volunteer work in high school sports BC School Sports recognized Paul with a Special Merit award in 2018. Presently, Paul is the head coach of the Langara Falcons men's team and the West Vancouver Highlanders Junior boys team.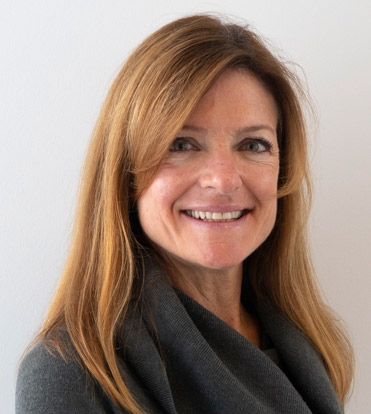 Tara was raised in West Vancouver and attended UBC and SFU, graduating with a double major in Sociology and Communications.
Since graduating, Tara has been employed in the human resources field for over twenty years.  She initially worked as a recruitment specialist for Medical Recruiters International Canada, placing medical professionals in hospital and clinic settings in the United States.
After taking time off to raise her two children, Tara was hired by Mackay CEO Forums as a meeting and event planner before starting with West Vancouver Schools in 2016.
Tara has also enjoyed contract work with BC Children's Hospital and the Crystal Ball Foundation and was registrar for the North Shore Inline Hockey league.
Being a part of the West Vancouver community has always been important to Tara and she spent several years managing her children's sports teams and volunteering at the school level.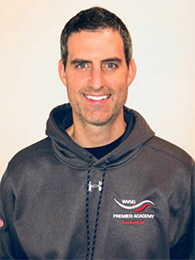 Greg Meldrum
WVS Teacher / Head Coach
Raised in West Vancouver, Greg began his basketball career as a "Highlander" at WVSS. In 1991, he was recruited by the University of Victoria where he played five years with the "Vikes."
After graduating in 1996 with a Kinesiology Degree and finishing as UVIC's 3rd all-time leading scorer, Greg embarked on a professional basketball career which spanned for 10 years playing for teams in New Zealand, France, England, and Spain.
Greg was also a member of the Canadian Men's National Basketball Team from 1999-2002 and he represented his country at the 2002 World Championships.  When Greg hung up his basketball shoes in 2005, he attended UBC and earned his Bachelor of Education Degree and began his teaching career.
Greg is a certified "Train to Compete" coach through Canada Basketball and he has been a Head Coach at the West Van Schools Premier Basketball Academy since its inception in 2013.
Additionally, Greg has coached at West Van Secondary for the past 10 years, highlighted by leading the 2014 WVSS Junior Boys to a Provincial Championship, the first in the school's history.

Coach Blake is one of the commissioners of the RBL Basketball program. Blake grew up playing RBL as his dad Richard helped start the league in 1997. He played on RBL provincial teams and represented RBL at the U-15 BC club championships as a teammate of former NBA player Robert Sacre.
Blake played his high school basketball at Sir Winston Churchill high school in Vancouver. He helped them qualify for the senior boy's provincials and he was named Lower Mainland MVP that year after averaging 38.5ppg in the lower mainland tournament. He graduated in 2006.
Following his graduation Blake played collegiately for Capilano College at the CCAA level for one year before making the jump to the CIS level and playing for St. Francis Xavier University.
Coach Blake has also represented Canada internationally on the Canadian Maccabiah team. He played as a junior (u-19) in 2005 and on the open men's team in 2013.

Courtney Lemm has been on or around a basketball court from a young age, learning to walk by trying to chase players during basketball practice while his dad coached US All Navy teams throughout Japan and California.
Courtney's own playing journey started through California and Virginia City Recreation Leagues winning City Championships at the u-7, u-10 and u-13 levels.
Courtney represented his Middle School in Grades 7 and 8, being city finalists both years. Courtney played high school basketball at Indian River High School in Virginia, reaching the Regional Tournament three times and the State Tournament once. Courtney also played for the prestigious Boo Williams AAU program in Virginia during this time.
After graduation, due to injuries and academic priorities, Courtney reduced his court time by only playing Club Basketball at the University level while pursuing both his Bachelor's and Master's degrees at Old Dominion University, with a one-year stint playing for Leicester University in England.
Courtney's coaching career started at the age of 15 as an assistant coach during a City Championship run for his old coach. He spent five years running the boys' basketball program at the Kenwood and Evergreen summer camp, coaching and teaching kids from the ages of 5-15.
Following that, Courtney moved to Cape Town, South Africa to work for an NGO that included building a sporting program for a local school. He was part of the founding team that created a basketball and netball program.
For the last ten years, Courtney has been based in Brooklyn, NY founding and coaching a middle school basketball program. Winning two Brooklyn Borough Championships and having numerous players continue their own journeys through high school and into university, have been his two biggest highlights.
Moving to Vancouver in 2022, Courtney continues to be excited to learn the game in a new context and to help and coach others along their own journeys in the sport of basketball.

Cameron MacGillivary
WVS Teacher / Head Coach
Coach MacGillivary is an experienced teacher and coach who is presently teaching Home Economics and is also the Athletic Director at West Vancouver Secondary School. Cam has spent over 13 years in both head and assistant coaching positions at various levels throughout the Lower Mainland. He holds a bachelor's degree in both Kinesiology and Education as well as a Master of Education focussing on health and physical education all from the University of British Columbia. Cam is presently the head coach for the Langara College Falcons women's basketball team. Prior to joining the Falcons MacGillivary was the lead assistant at Capilano University and head coach for the Seaquam Secondary senior boys' basketball team. He was also an assistant coach for the Winston Churchill Secondary AAAA championship senior boys team in 2014.

Chris Schneller
Assistant Coach
Chris Schneller
Assistant Coach
WVS Premier Basketball Academy
Development Co-Hort
Chris is a dedicated basketball coach with over a decade of experience in the Vancouver basketball community.
With a passion for the sport that began in high school, Chris played for Sir Charles Tupper where he helped lead the program to back-to-back City and Lower Mainland Championships in Grades 11 & 12. In his senior year, after Sir Charles Tupper finished second at the B.C. AAA Provincial tournament, Chris was recognized with the following titles:
City Championships MVP
Lower Mainland MVP
First Team All-Province selection
In addition, Chris was chosen as a member of the BC Provincial All-Star game after his final campaign.
Chris continued his passion for basketball after high school, selected to play for the Capilano University Blues Men's Basketball Team.
In his first year, Chris was recognized as a PacWest Conference All-Rookie Team selection.
Most recently, Chris played at Langara College, but unfortunately that season was cancelled due to Covid-19.
Since 2016, Chris has been coaching within his community in Vancouver. He started with a Grade 8 team at Sir Charles Tupper, then for two years as the Junior Varsity Coach at Saint Georges, all while coaching club travel teams at Dynamite Basketball. Currently, Chris is currently both the Women's and Men's Assistant Coach at Langara College.
Chris continues to give back to the community with the goal of helping grow the love and development of the game, just as mentors and coaches supported him throughout his basketball journey.

Sophie Burgoyne
WVS Supervising Teacher
Sophie grew up in Kitsilano and competed in the BCSPL for Fusion FC as well as earning League All-Star within the Vancouver AAA Girls' Basketball League,
Sophie went on to compete as a varsity soccer athlete for the University of Alberta Pandas while completing her Bachelor of Education.
Most recently, Sophie has served as the Team Captain of Altitude FC (2022 & 2023), a member of League1BC (the highest level of women's soccer in Canada).
Since 2019, Sophie has been a teacher with West Vancouver Schools. She is currently completing her Master of Education Degree in Health, Outdoor & Physical Education through the University of British Columbia.
Sophie has knowledge and passion for sports, health, and wellness. With her experience volunteering as the school district's Elementary Basketball Coordinator and Pauline Johnson Athletic Coordinator she is excited to be a teacher in West Vancouver Schools' Academies.