Premier Baseball Academy
Personnel
Sports Academy Administration

Ian Kennedy
Director of Instruction
Prior to becoming a Director of Instruction in West Vancouver Schools, Ian has served in a variety of positions:
Vice-Principal at West Vancouver and Rockridge Secondary Schools
Director of Instruction and Head of Wentworth Campus at Collingwood School
Principal at Carson Graham Secondary in North Vancouver
Ian has three decades of experience in education, as a teacher and administrator. He obtained his undergraduate degree in Education from the University of Victoria and his Master's degree in Education from Simon Fraser University.
Ian has a rich background in public and independent schools and is passionate about the evolution of education, the development of teachers, and the transformation of our public education system.
Ian has a proven track record of guiding innovation and his leadership work around school improvement has been recognized locally and nationally.
Ian is a former National Team athlete and has always been involved in coaching and supporting school athletics. He is a resident of the North Shore and is an active member of the community.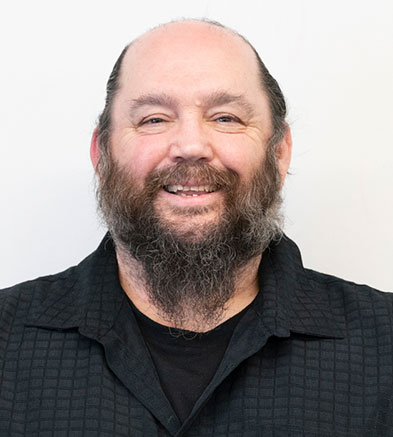 Paul Eberhardt
Vice Principal Academies
A Vancouver native Paul began his coaching career in 1982 while he was still a student at Magee Secondary and continued coaching as he got both his Bachelor of Physical Education and Bachelor of Education from the University of British Columbia. He also earned his Masters of Education in Curriculum and Instruction from the University of Phoenix in 2005. He began teaching in the Richmond School District in 1989 where he spent 28 years prior to moving to the West Vancouver School District in 2018 to take on the job of Vice Principal for the Academy Programs.
During his career Coach Ebe has coached just about every sport but his main passion is coaching basketball which he has coached at every level including High School, College, Provincial Teams and the Canadian National Team. Presently Paul is the head coach of the Langara Falcons men's team and the West Vancouver Highlanders grade 9 boys team. Paul has been recognized as one of top coaches in the Country as he was selected as the 2013 Canadian Colleges men's Basketball Coach of the Year. He has also been selected by Sport BC as the Coach of the Year in 2014 and Basketball BC has named him the College Coach of the Year in 2013 & 2014 and the High School Coach of the Year in 2007 and 2011. Paul's colleagues also recognized him as the PACWEST Coach of the Year in 2013, 2014 & 2017 as well as Richmond Coach of the Year in 2011 and the Lower Mainland Coach of the Year in 2007.
Paul has been chosen to lead our BC Provincial teams on numerous occasions winning five gold medals and one silver at the Western Canada Games and one silver medal and three bronze at the Canadian National Championships. Paul was also selected to be an assistant coach with the Canadian Men's National Basketball Team from 2000 to 2004.
Paul is also one of only two coaches in the Country to have won both a High School Provincial Championship which he did in 2011 with the Palmer Griffins and a Canadian College National Championship in 2014 with the Langara Falcons.
Paul has also been very actively involved in athletic administration as he was an Athletic Director for over 20 years and he has also served on the Board of Directors for the Nighthoops Program which works with at-risk youth in Vancouver. Paul has also worked with Basketball BC on a number of occasions serving as the chair for a variety of elite programs and he was the longest serving President of the BC High School Boys Basketball Association serving from 2014 to 2018. For all his volunteer work in high school sports BC School Sports recognized Paul with a Special Merit award in 2018. Presently, Paul is the head coach of the Langara Falcons men's team and the West Vancouver Highlanders Junior boys team.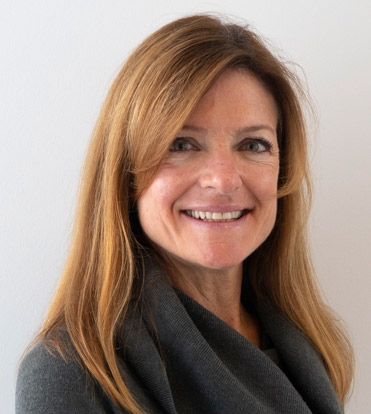 Tara was raised in West Vancouver and attended UBC and SFU, graduating with a double major in Sociology and Communications.
Since graduating, Tara has been employed in the human resources field for over twenty years.  She initially worked as a recruitment specialist for Medical Recruiters International Canada, placing medical professionals in hospital and clinic settings in the United States.
After taking time off to raise her two children, Tara was hired by Mackay CEO Forums as a meeting and event planner before starting with West Vancouver Schools in 2016.
Tara has also enjoyed contract work with BC Children's Hospital and the Crystal Ball Foundation and was registrar for the North Shore Inline Hockey league.
Being a part of the West Vancouver community has always been important to Tara and she spent several years managing her children's sports teams and volunteering at the school level.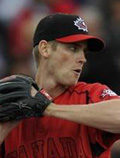 Brooks McNiven
WVS Teacher / Head Coach
Brooks McNiven
WVS Teacher & Head Coach
1999 Drafted by the Blue Jays 46th Round
1999-2003 UBC Varsity Baseball Team
2003 Recipient of Premier Sport Awards – Baseball
2003 Drafted in 4th Round San Francisco Giants
2003 NAIA Region 1 Player of the Year
2003-2009 San Francisco Giants  (high as AAA)
2007 UBC Grad – Human Kinetics degree
2007 World Cup of Baseball w Team Canada in Taiwan
2008 Olympic Qualifier w Team Canada in Taiwan
2008 Beijing Olympics with Team Canada
2009 World Baseball Classic w Canada in Toronto
2009 Baseball World Cup: Bronze medal)
2009-2011  Pitching Coach Douglas College
2011-12 SFU Teacher Certification
2011- Present  Pitching Coach North Shore Twins
2012-14 Coach BC Summer Games
2012- Present Teacher in WVS
2013 Team BC Coach for Canada Games
2014 Team BC Coach for U17 Canada Cup
2014 Team BC Coach for Blue Jays T12
2015 Team BC Coach for U17 Canada Cup
2016 Team BC Coach for U17 Canada Cup
2016 Team BC Coach for Blue Jays T12
2017 Team BC Coach for Canada Games
2017 Masters Degree – High Performance Sport (UBC)
2021 Inducted into the UBC Sports Hall of Fame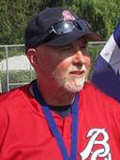 Ken Mackenzie
Assistant Coach
Ken Mackenzie
WVS Premier Baseball Academy
Assistant Coach
Retired Teacher: 1972-2005
Bachelor of Arts – History Major
Simon Fraser University
Killarney Secondary School
Socials Studies & English
Department Head – Socials Studies
Instructor – Okanagan Big League Experience Baseball Camp 1986-2002
Western Canada Games Baseball Coach
Team BC Selects Coach (2 years)
Canada Games Baseball Coach (3 years)
Team B.C. Coach (female baseball 3 years)
Coach – NV Girls Softball Association
2015- Present – Head Coach: Women's Provincial Team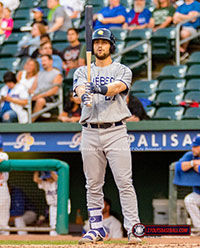 Lachlan Fontaine
Assistant Coach
Lachlan Fontaine
WVS Premier Baseball Academy
Assistant Coach
*Coach Fontaine is a Professional Baseball Player
2021 Houston Apollos, Houston Texas (American Association of Professional Baseball)
2016-2019 – Capitales De Quebec
2013-2016 Seattle Mariners Rookie Ball
2013 U18 World Championships
2012-2013 Canadian National Junior Team
2013 Drafted by the Seattle Mariners in the 13th Round @ 17 years of age
2008-2013 North Shore Twins
North Van Central Little League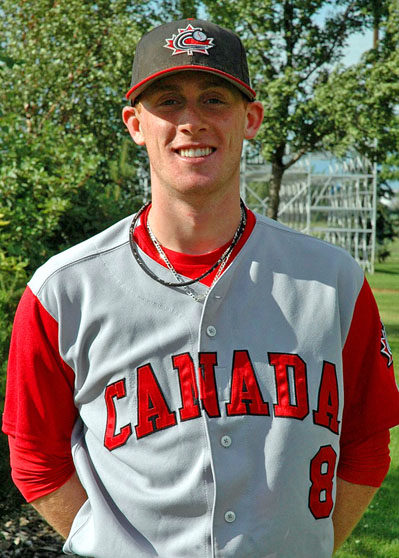 Ivan Hartle
Teacher & Assistant Coach
Ivan Hartle
WVS Premier Baseball Academy
Assistant Coach
WVS teacher-on-call
2005-2008 Starting Shortstop for Coquitlam Reds
2007-2008 Canadian Junior National Baseball Team
2008 Competed for Canada at the IBAF World Junior Baseball Championship in Edmonton, AB
2008-2011 Starting middle infielder for IOWA Western Community College
2010 NJCAA Academic All-American
2010 Winner of the Junior College World Series, named MVP
2010 Easton Defensive Player of the Year, Div. 1, Junior College
2010 Recipient of the Rawlings Gold Glove Award NJCAA
2010-2012 Starting middle infielder at NCAA Div. 1 Western Kentucky University
2012 NCAA Capital One Academic All-District team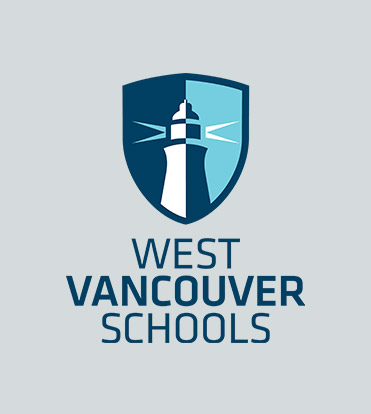 Brian Gillis
Inside Performance Trainer
Coaching Experience:
*Assistant Coach: Team BC Field Lacrosse U14 2016/17
*Coach 2016 Sheffield Hallam mens lacrosse team
*Burnaby Mountain Selects: 2012, 2013, 2014, 2015 coached summer camps, travel, one on one
* North shore Minor Box lacrosse: Head Coach 2015: Assistant coach 2010, 2011, 2012
*North Shore Field Lacrosse: Assistant coach 2009
* Coached at various youth camps throughout college.
Ireland National Men's Lacrosse Team:
2015 World Indoor Box Lacrosse Championships; Onondaga / Syracuse
2014 World Field Lacrosse Championships; Denver
2010 World Field Lacrosse Championships; Manchester,UK
2011  World Indoor Box Lacrosse Championships; Prague
Personal Credentials:
2016, 2015, 2014 player: Coquitlam Adanacs: Western Lacrosse Association (WLA)
New England College NCAA Men's Lacrosse;
*4 year playing attack man: 3 year as a starter
*Senior year: Captain:
*2013 USILA All American
*2013 USILA Scholar All American
*2013 North South game for accomplished graduating seniors
*2012 and 2013: NAC first team all conference player
*2013 New England College Athlete of the Year and Men's Lacrosse Athlete of the Year
*Freshman year: New England College Rookie of the year