Communicating student learning is a community effort
January 24, 2017 - 7 minutes read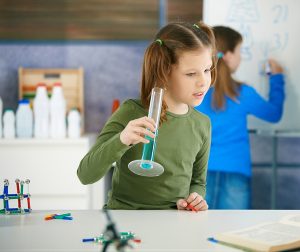 In this column, it is usual to hear from me directly on aspects of student learning and education, and from our Board Chair, Carolyn Broady, on issues around governance within West Vancouver Schools. While our focus is to provide a broad overview of what's happening across the district, there are a lot of people contributing to those broad results at each of our schools.
One of the many themes I've explored in this column is the move to improve the way that we communicate student learning in response to changes in BC's K-12 curriculum. As one of the most important tools we have to ensure that students remain connected to what they're learning, communication between parents and the school is directly connected to student performance and overall success. And for that reason, our school principals and many of our teachers have taken a lead role in making this conversation between the school and its community happen.
Over the past few months, schools have been presenting information on student reporting to parents, asking for feedback, incorporating what they hear, and reporting back to families, students, colleagues and our district administrators. There is still plenty of work ahead on this issue, but along the way, many are also sharing what they've heard and how those changes look on school website blogs.
At Chartwell Elementary, Principal Chantal Trudeau recently wrote about the importance of student reflection, and how that piece of reporting provides students with an opportunity to assess their own learning style and development:
One of the most important changes this year is the addition of the student reflection piece. Teachers have a few different options to include their students' reflections into the report card. At the primary level, it can look like a "happy face" worksheet or a few sentences in the student reflection box on the report card itself. At the intermediate level, many students have written a reflection letter which is an insert added to the report card. I have enjoyed reading the students' self-reflections whilst reviewing all the report cards going home today. I am very impressed by their meta-cognitive ability, thinking about their thinking and learning. Knowing yourself as a learner is a great thing, at any age. It is wonderful to see that our students know how they are doing, and what they need to do to improve and why.
Related to the reflection letter, is the way that our leaders and staff have engaged students more directly in understanding their strengths, progress and future goals. At Ecole Cedardale, Head Teacher Jessica Hall asked her students for feedback on the new Communicating Student Learning document:
Grade 6 students immediately expressed a sense of relief over not being labeled with a single grade. In a conversation with one Grade 6 student, he explained that the language in the new Communicating Student Learning document was more descriptive than a letter grade. He stated that in general, the word "developing" has a less negative connotation and that he liked how the Core Competencies provide explicit examples on how to improve learning skills. A Grade 5 student articulated the first moment she understood that 'communicating ideas' is a learning skill. She explained that the Core Competencies have helped her identify and value her personal learning style as the "presenter" and that she prefers working in groups, where she has the opportunity to "share her ideas in classroom discussions".

And on Bowen Island, Principal Scott Slater addressed whether or not the new report card was offering something really new, or just different. His blog post focuses on five key areas of the revised Communicating Student Learning document – clarity on foundational skills, an emphasis on what students can do, more details about what students know and the identification of opportunities for growth that foster independence and confidence. Principal Slater concludes his post with a reference to social emotional learning, a topic that the district has been focused on in key partnerships with families, researchers and community early learning specialists, for a number of years:
The reports continue to include information on a child's social and emotional development. In the opening comments, in Core Competencies (for intermediate reports), and in other fields, teachers share information on the child's social and emotional development. Schools share the role with parents of supporting a child's well-being and development of personal and social skills.
This is just a sample of the thinking around our district on student reporting and assessment. Our work on communicating student learning, underway for the past several years, flows from changes in the curriculum, but it is being led by the teachers, parents, students and leaders at every level of the district. The end result will engage students and families more deeply in their learning experience, and it will be a process that truly reflects the needs and goals of the West Vancouver teaching and learning community.
We invite you to take part of the important consultations taking place in our schools and lend your voice as you share feedback with your school principal.
Chris Kennedy, Superintendent