Premier Fencing Academy
August 24, 2014 - 3 minutes read
WVSD's Premier Fencing Academy's partner, Dynamo Fencing Club celebrates. One of the students, Dylan French, was named as Youth Olympic Team Flag Bearer for the 2014 Youth Olympic Games in Nanjing, China in August, 2014.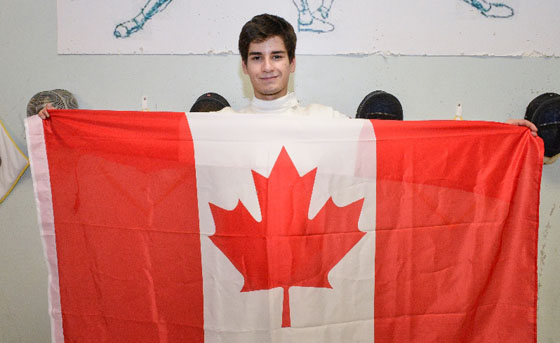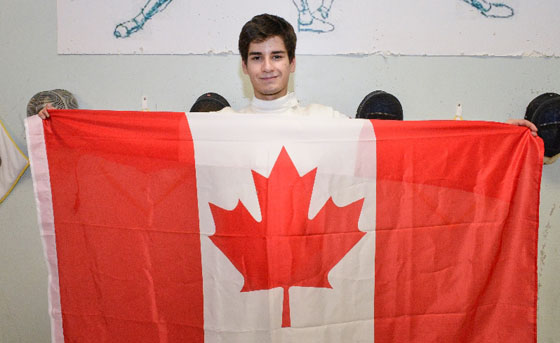 DYLAN FRENCH TO CARRY CANADA'S COLOURS AT NANJING 2014 YOUTH OLYMPIC GAMES OPENING CEREMONY
RICHMOND – The Canadian Olympic Committee, today unveiled the young athlete who will lead Team Canada into the Opening Ceremony of the 2014 Youth Olympic Games in Nanjing, China next month. Dylan French (Richmond, B.C.) is the 2014 world cadet fencing bronze medallist, one of Canada"s brightest fencing stars and the flag bearer for Nanjing 2014.
When the sporting world gathers in Nanjing next month to celebrate the future of Olympic sport, French will represent the hopes and dreams of more than 90 of Canada"s youngest talent.
"This is really exciting for me. I feel honoured to be chosen as Canada"s flag bearer in Nanjing, and I will represent our country with respect and pride," said French. "I can"t wait to get to China to meet the rest of the Canadian athletes."
This year marks the second Summer Youth Olympic Games, a multi-sport and cultural celebration that provides a competitive environment for future Olympians to compete against and learn from different cultures and countries. Nearly 170 nations have qualified at least one athlete for the Games.
"I feel so privileged to have the opportunity to go to Nanjing and help guide our country"s future Olympic heroes," added Sandra Levy, two-time Olympian (Field Hockey) and Nanjing 2014 Chef de Mission for Team Canada. "Nanjing will be a great multi-games experience for all of our young athletes, which will only benefit their future development. I can"t wait to witness the incredibly special moments that will surely be on display for the two weeks of competition."
"The Canadian Fencing Federation is honoured to have a fencer named as the flag bearer for the Nanjing 2014 Youth Olympic Games," said Brad Goldie, President and CEO of the Canadian Fencing Federation. "Dylan is a rising star in the fencing world and an excellent role model who exemplifies the Olympic ideals and values."
"Congratulations to Dylan on being selected as Canada"s flag bearer in Nanjing and best of luck to all of our athletes that are competing at the Youth Olympic Games," added Marcel Aubut, President, Canadian Olympic Committee.
The Nanjing 2014 Opening Ceremony is scheduled to take place at the Nanjing Olympic Sports Centre Stadium at 20h00 Beijing Time (GMT +8) on August 16, 2014. The competition will carry through until August 28, 2014. The full list of Canadian athletes participating is included below. Updates and results from Nanjing will be available onwww.olympic.ca.
(Photo credit: Patrick Tam / FlungingPictures.com)