Success is a personal journey
October 25, 2017 - 8 minutes read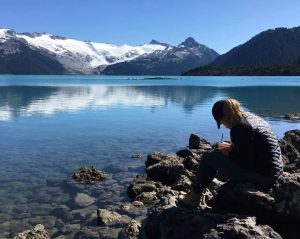 Sofie Jarvis, currently in Grade 7 at Bowen Island Community School (BICS), started taking on responsibility at school while she was still very young. In Grade 3, for example, she became a member of the school's student council, and she held that role for three years, making an early connection between getting involved and getting things done.
Along with the organization of school spirit days and other activities, one of the things that the BICS student council undertakes is fundraising to support a foster child. When she was involved, the young girl that received student council support was based in Egypt. The funds raised supported their foster child and her family, while also providing a learning experience for the students.
It's that early exposure to different cultures and circumstances — along with thinking and ideas generated through involvement at school and the community — that helped Sofie form her first insight about success – setting a goal and sticking to it until you get there.
"Success is something you decide, and it can change as you move towards your goal. I admire hard work and try to model that in what I do and for others in my life."
Sofie also cites flexibility, understanding your strengths, and believing in yourself as important factors in her own journey of success.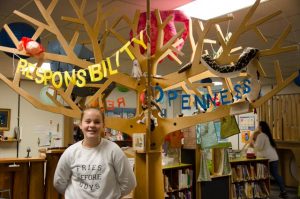 "Believing in yourself, and being flexible enough to build on your strengths and circumstances are all important things when I think about what I want to do or how I want to go about a project."
Sofie provides an example of her theory in action when she talks about writing – one of the things she loves to do and enjoys immensely, as a creative process.
"When I start a [writing] project, I make a plan, decide what I want to do overall or in a given a paragraph, but as I write, things might go another way. I think that flexibility and adapting your plan is an important part of good writing, so I make changes as I progress."
Her approach to success has other applications as well. Recently, taking part in the school's Outside45 program, she completed a very difficult hike on Mount Garibaldi, and applied herself in ways that were also completely new to her.
"Even though it was hard to get up there, and I felt incredibly tired, it was an amazing experience getting to the peak. There's always a reward at the end, even though some of the things that we try can be hard while we're doing it."
Her teacher, Laura McGrath, says Sofie is an independent and diligent learner who has a keen ambition to do her very best at everything she does – athletics, arts, academics, service; however, she pursues these ambitions with grace and respect for the diversity of others.
"Sofie leads by example, encourages and assists others whenever needed, and provides mature, constructive feedback to her peers," says Laura. "She is genuinely excited to see others succeed just as much as she enjoys achieving her own goals."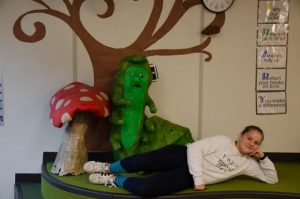 Sofie has a passion for music and dance, and enjoys performance art. A talented piano player, Sofie is also a member of the District Honour Choir, and has enrolled in dance classes since the age of four. Along with a talent for math and writing, she has developed an emerging interest in public speaking.
"This is a community school, so we have many opportunities to do things in the community and for the community," relates Sofie. "In Grade 5, we wrote letters about ideas we had that could improve our community, and then sat in on a meeting with municipal council. We delivered presentations and received feedback from them on the ideas we shared, and that was a really great experience."
In 2014, Sofie, along with 17 of her classmates, was nominated by students and teachers, based on their demonstration of various virtues throughout the year, for the Order of BICS.
"What's especially remarkable is the range of virtues that she is being recognized for: kindness, truthfulness, determination, responsibility, helpfulness – to name a few," said former BICS Principal, Jennifer Pardee, in a recognition speech that year. The schools's current Principal, Scott Slater, says Sofie continues to display those same leadership characteristics today.
"What we have found with Sofie is that she has a strong commitment to doing the right thing; she has the confidence and ethics to be counted on to handle difficult situations and she sets an outstanding example for hard work and a positive attitude," says Scott.
Born in Australia, Sofie has attended BICS since the age of four, after her family moved to the island from Ontario. She has one sister, currently in Grade 5 and both parents work outside the home.
Her family loves to travel, and this too, has helped shape the person she's become.
"My family travels a lot," explains Sofie. "I've been to Panama and Honduras, and what I've seen and where I've been has definitely been a part of how I look at things."
For the past two summers, the family has undertaken two major road trips across the North American continent. This past summer, they drove to Prince Edward Island, driving back through Nova Scotia and Quebec, and returned to B.C. through the U.S.A. Last summer they went southeast, visiting Florida, Texas, Colorado, Utah and Toronto enroute, and returning again through the U.S.A., stopping to visit an ailing grandparent.
While not everyone has the same opportunities as their classmates, Sofie clearly makes the most of the experiences she's had, and takes pride in the accomplishments of others first and foremost. She is looking at both Rockridge and West Vancouver Secondary School when she graduates from BICS next year, and we're confident she'll make a lasting impact, no matter which secondary school she attends. Thank you, Sofie, for everything you do to make the school, your community, and the world a better place!