Robotics Academy students place 5th at the World Championships
May 4, 2017 - 2 minutes read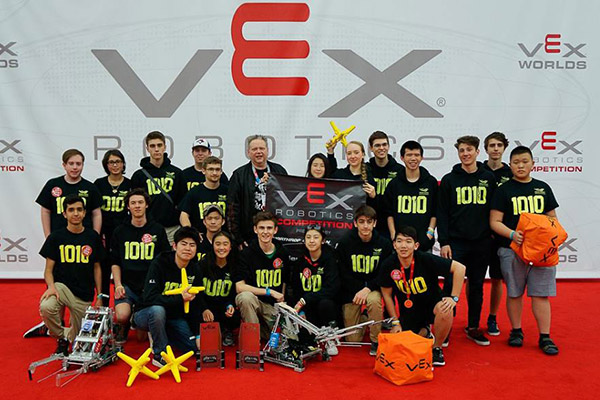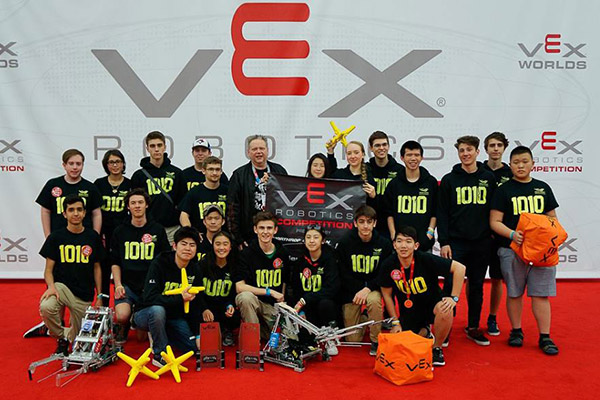 Three robots from West Vancouver's Mechatronics/Robotics academy (Ten Ton Robotics) competed at the 2017 VEX Robotics World High School Championships in Louisville, Kentucky April 19-22. This is the world's largest robotics completion with teams representing 44 countries from around the world.
Twenty-one students from all high schools in West Vancouver ran the three bots during the 4 days of competition. All the robots performed well but 1010 X won the Science division with a record of 10 -0, won an engineering award. and ended up coming 5th in the world. There are 12,000 teams that compete in this annual competition.
"This competition drew more than 560 of the top robotics teams from around the world, some of which have been competing for many years," says teacher Todd Ablett. "I am so proud of the work and energy these students put into their work year-round, and these results demonstrate a very high level of expertise at this world-class event."
The Mechatronics-Robotics Academy, launched in the 2016-2017 school year, is one of 12 Premier Academies offered by West Vancouver Schools. Students take part in the academy two afternoons per week while attending one of West Vancouver's three public high schools.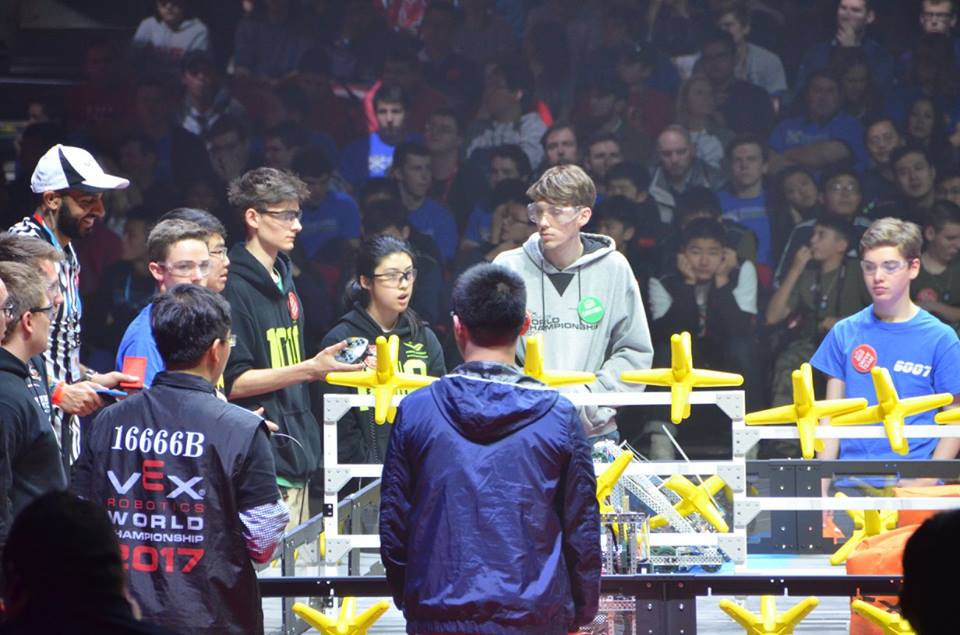 The program offers students the opportunity to explore their potential in competitive robotics as a way of using STEM (Science, Technology, Engineering, Math) skills in a practical and hands-on environment. Students work in design teams, in a variety of roles, to research, design, build, program and test robots, ultimately competing in robotics competitions, locally, provincially, and internationally.
"Many of these students are completely new to the field of robotics, but their enthusiasm for the subject matter has been extraordinary," says Director of Instruction and Academies Diane Nelson. "We are building capacity now at an earlier age through introductory programs, and expect our teams to remain highly competitive locally and worldwide."
Vex Worlds 2017 brings the top robotics teams together in the VEX IQ Challenge, VEX Robotics Competition and VEX to celebrate their accomplishments.