Please CLICK HERE to see the West Vancouver School's admissions information. This page has a link to the online application form, explains the admissions process, requirements, and administrative procedures.
Schools are no longer accepting documents by email. Upon submission of an application, you will receive an email with a link to securely upload PDF copies of all required documents.
We are pleased to accept applications for Grades 8-12 from families and students residing both within and outside of West Vancouver School District.
ADMISSIONS APPLICATIONS FOR THE 2023-2024 SCHOOL YEAR WILL BE ACCEPTEDAS OF 8am ON MONDAY, OCTOBER 17, 2022
ALL Kindergarten students, regardless of catchment,  and students in grades 1 – 12 living IN-CATCHMENT may apply.
2022-2023 ADMISSIONS APPLICATIONS CONTINUE TO BE ACCEPTED FOR ALL GRADESPlease be aware that some of our schools now have waitlists are certain grade levels.Scroll down for details about eligibility and documentation
Student applications are accepted based on the timelines and priority outlined in the West Vancouver School's student admission guidelines.
Please read these guidelines carefully before submitting your application.
International Baccalaureate Middle Years Programme (MYP)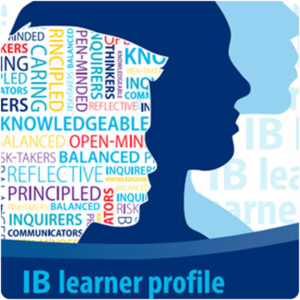 Rockridge Secondary School is an IB World School offering the Middle Years Programme. These are schools that share a common philosophy—a commitment to high quality, challenging, international education that Rockridge Secondary School believes is important for our students.
For further information about the IB organization and its programmes, please visit http://www.ibo.org.
To find out more about the philosophy and structure of the IB MYP, and the opportunities for individual achievement through this exemplary program, please contact Rockridge Principal Trevor Kolkea
Premier Academies
West Vancouver Schools' Premier Academies provide exciting programs for male and female students entering Grades 8 – 12. The Premier Academies help students experience the rewards of focus and determination through dedication to specific disciplines.
For more information about registering in a Premier Academy, please contact Diane Nelson at dnelson@wvschools.ca
Advanced Placement, Pursuit, online/blended learning at Rockridge Secondary
For more information about registering your student in one of the several programs of choice at Rockridge Secondary, please contact the school office at (604) 981-1300 or Principal Trevor Kolkea at tkolkea@wvschools.ca
More information
For more information about West Vancouver School's online application process, please click here.
Thank you for your interest in Rockridge Secondary School.