Rockridge Secondary School
Parents

Latest News and Announcements
The PAC held six general meetings this school year on October 20th, November 17th, January 19th, February 16th, April 20th and May 18th. Meeting minutes can be found under the PAC Resources tab of the Rockridge Parents section of the school website.
Legacy Scholarship in Honour of our principal Judy Duncan
In honour of her tremendous contribution made to education and a thank you for her years as Principal of Rockridge, a group of Rockridge parents, along with the Rockridge PAC, would like to establish a Legacy Scholarship in Honour of Judy Duncan.  We would appreciate your support of this lasting scholarship which will be awarded yearly to a deserving student.  Please consider donating via School Cash Online . Your donation will be managed by the West Vancouver School District and will be tax deductible.  Thank you in advance for your support!
Other useful links
Rockridge Secondary School Welcome Back broadcast link(September 2020)
WVDPAC/WVS Town Hall Back To School FAQ(September 2020)
More information regarding COVID-19 and West Vancouver Schools can be found here:
https://westvancouverschools.ca/news/coronavirus-update
Outdoor Classroom Update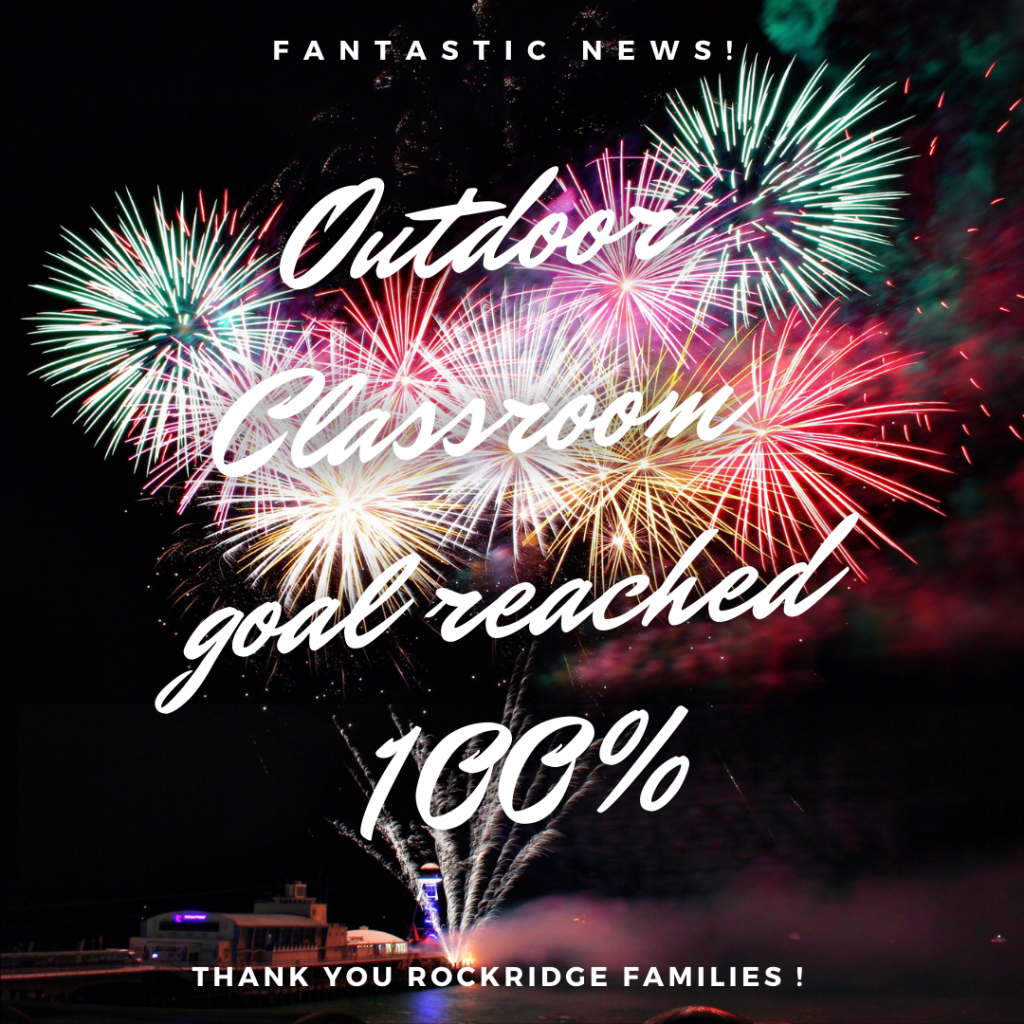 Thanks to all of you, we have reached our fundraising goal! Our current total is $61,005. In the next few weeks, we will be contacting all those donors who have donated $250 and above to confirm the name that they would like shown on the acknowledgement plaque.
Thank you to everyone who has donated. We had 134 families donate towards the Outdoor Classroom. This has been a remarkable feat in a very uncertain year. Although we may be keeping to our households and see less of each other, this classroom has been a true Rockridge community effort, across all grades, and from current, future and past families. Thank you so very much.
March 9, 2021
The fundraising drive isn't over yet! We are doing one last BIG push to raise the last of the funds needed to get the outdoor classroom built. Please consider donating to this project! We are almost there! Thank you to all those who have donated, and please get the word out!
February 9, 2021
Total funds raised to date is $50,405. We are almost there! Thank you very much to the families who have donated already. Every dollar counts, whether it is a small donation or large. All donations over $25 will receive a tax receipt and donations $250 and over will be recognized on a stone plaque similar to the one by the bleacher seats at the field. Donations may be made through School Cash online (by credit or debit) or by cheque. Should you wish to donate by cheque, please contact the office or PAC for a donation form to fill out. We are very excited to report that we will be breaking ground soon (some time this Quarter 3) with the WVSS and Rockridge Carpentry and Woodworking students, who will be doing site preparations and footing prep. Please donate today!
January 27, 2021
As of today we have $49,005 or 82% of our goal of $60,000! Thank you so much to those who have donated. Reminder that any donations $250 and above will receive recognition on a plaque when the classroom is built.
January 12, 2021
We have received $41,515 or 69% of our goal of $60,000. Thank you so very much to those parents who have generously donated so far.
January 5, 2021
Happy New Year! We are pleased to report that to date we have raised $37,000 of our $60,000 fundraising goal for Rockridge's Outdoor Classroom!  Thank you so much to families who have already donated. All contributions are greatly appreciated and take us one step closer to reaching our goal.
A Rockridge Family has generously offered to match all donations to the Outdoor Classroom that are made in the month of January, up to $5000! If you have not yet donated, please do so today and your funds will be doubled!  Donate using SchoolCashOnline here
December 17, 2020
Have you seen us in the North Shore News? The outdoor classroom initiative will be featured in the December 16th North Shore News and online. Diana Steele, PAC executive member at large and Outdoor Classroom Liaison, has given a wonderful interview. Check it out here: https://www.nsnews.com/in-the-community/west-vancouver-school-pac-responds-to-covid-19-withoutdoor- classroom-push-3174427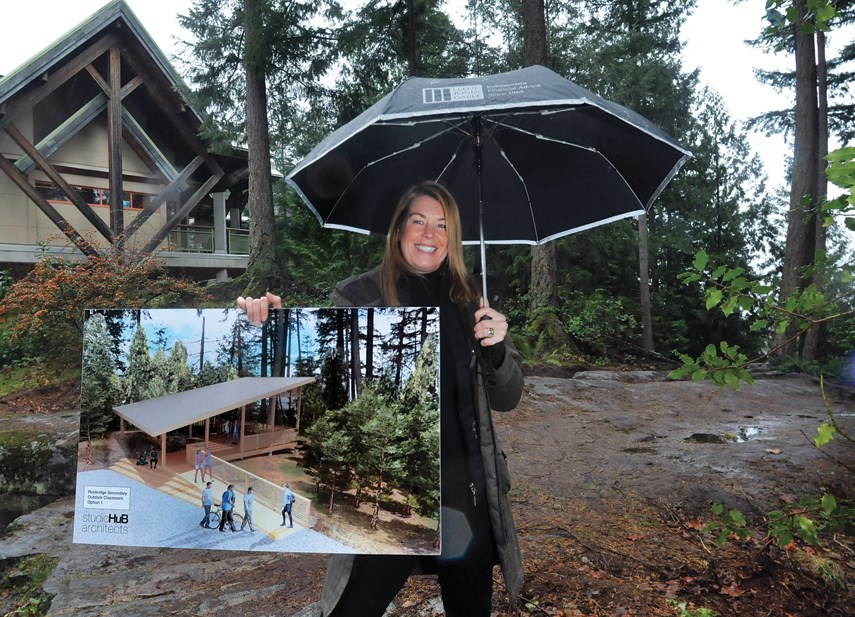 Thank you for all your donations to date. Donations over $25 receive a tax donation receipt and may be made through School Cash Online or by cheque (please email ropac@wvschools.ca for the donation form to accompany the cheque). To quote Diana, "We need it now – we needed it yesterday." Please help if you can. Donate today via Donate Button below.
Please click on the flyer image to increase the size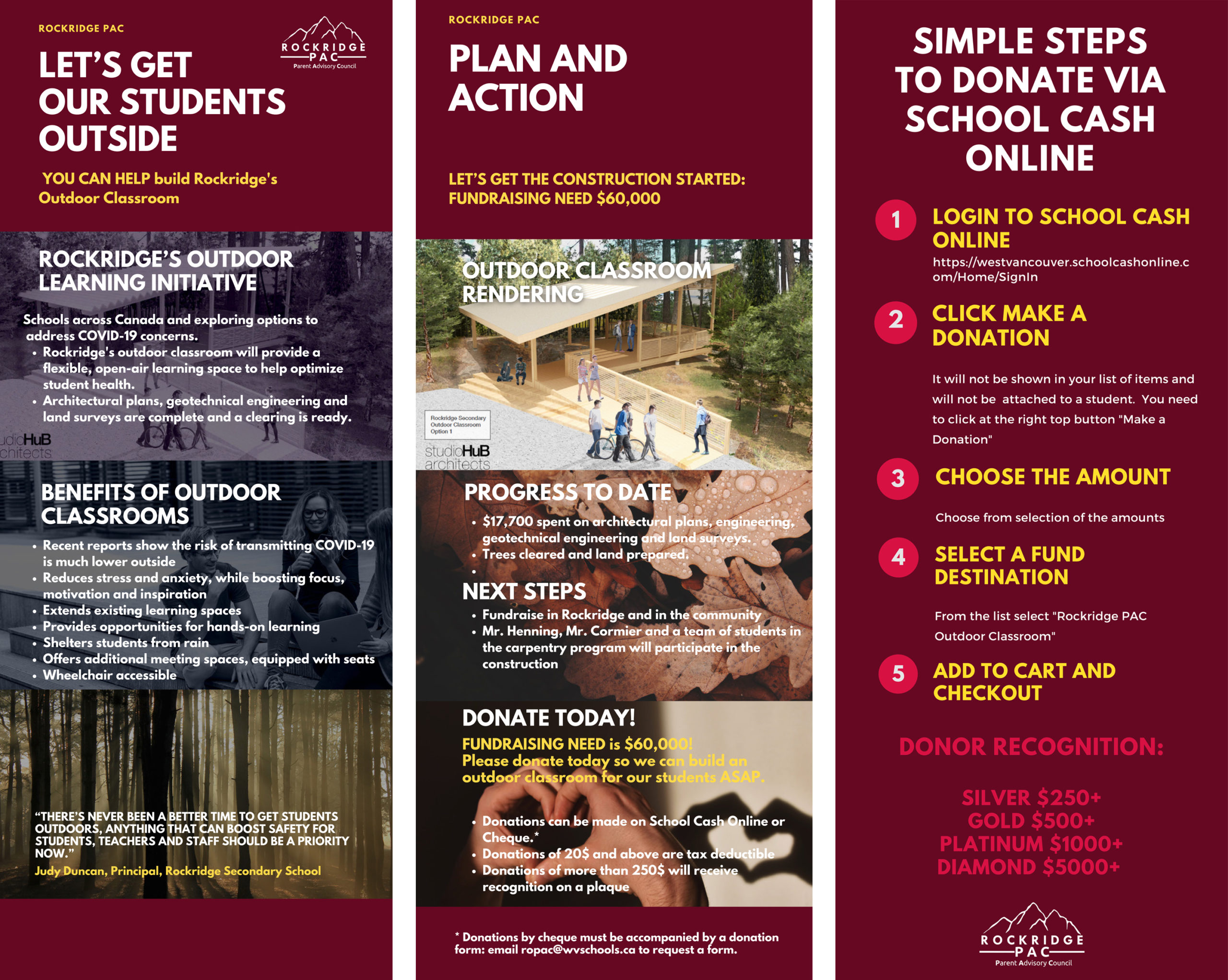 School Calendar
To access the Rockridge School calendar, please click on the link below: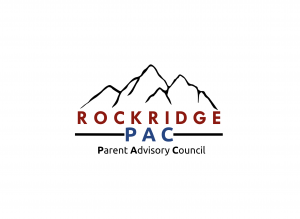 We have reached our goal !
100%