Rockridge Secondary School
Parents

Latest News and Announcements
The PAC held their first general meeting of the school year on October 20th. Thank you to Trustee Sheelah Donahue for attending the meeting and giving us an overview of the trustee role. She also provided an update on discussions around the province and beyond regarding COVID and public education. Meeting minutes can be found under the PAC Resources tab of the Rockridge Parents section of the school website.
The next general meeting will be held on Tuesday, November 17th at 5pm. The agenda can be found under the PAC Resources tab of the Rockridge Parents section of the school website. We hope you can join us. We will be receiving an update from Principal Judy Duncan.
This month's special guest speaker is Maureen Lee, District Principal of Student Support Services for West Vancouver Schools. We hope you will be able to zoom in and watch her presenting on "How Does the Pandemic Build Resilience?"
For many of us, especially young people, this is the first major adversity we have faced. Our schools have been focused on building community and emphasized trauma-informed practice which is all part of living our mental health framework. The presentation will be followed by a Q&A.
Other useful links
Rockridge Secondary School Welcome Back broadcast link(September 2020)
WVDPAC/WVS Town Hall Back To School FAQ(September 2020)
More information regarding COVID-19 and West Vancouver Schools can be found here:
https://westvancouverschools.ca/news/coronavirus-update
Outdoor Classroom Fundraising Initiative
The fundraising drive has launched! More information and a donation button can be found below. We hope all our families will support this worthwhile project. Once the $60,000 fundraising goal is raised, construction will begin (weather dependent). Donations made through the School Cash Online portal will automatically be issued a tax receipt. Please contact the PAC if you would like to donate by cheque.
Together, we can get the outdoor classroom built this school year!
Please click on the flyer image to increase the size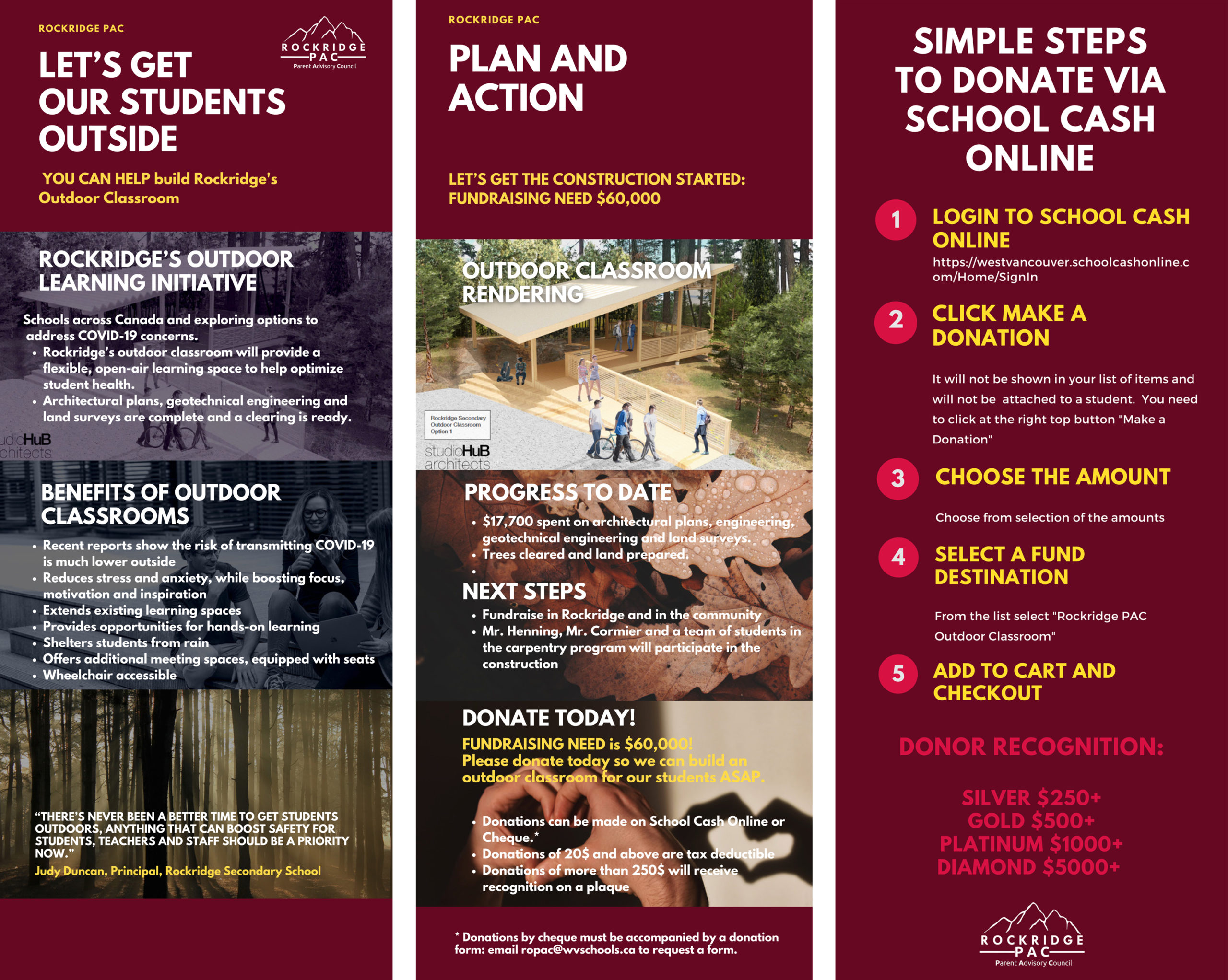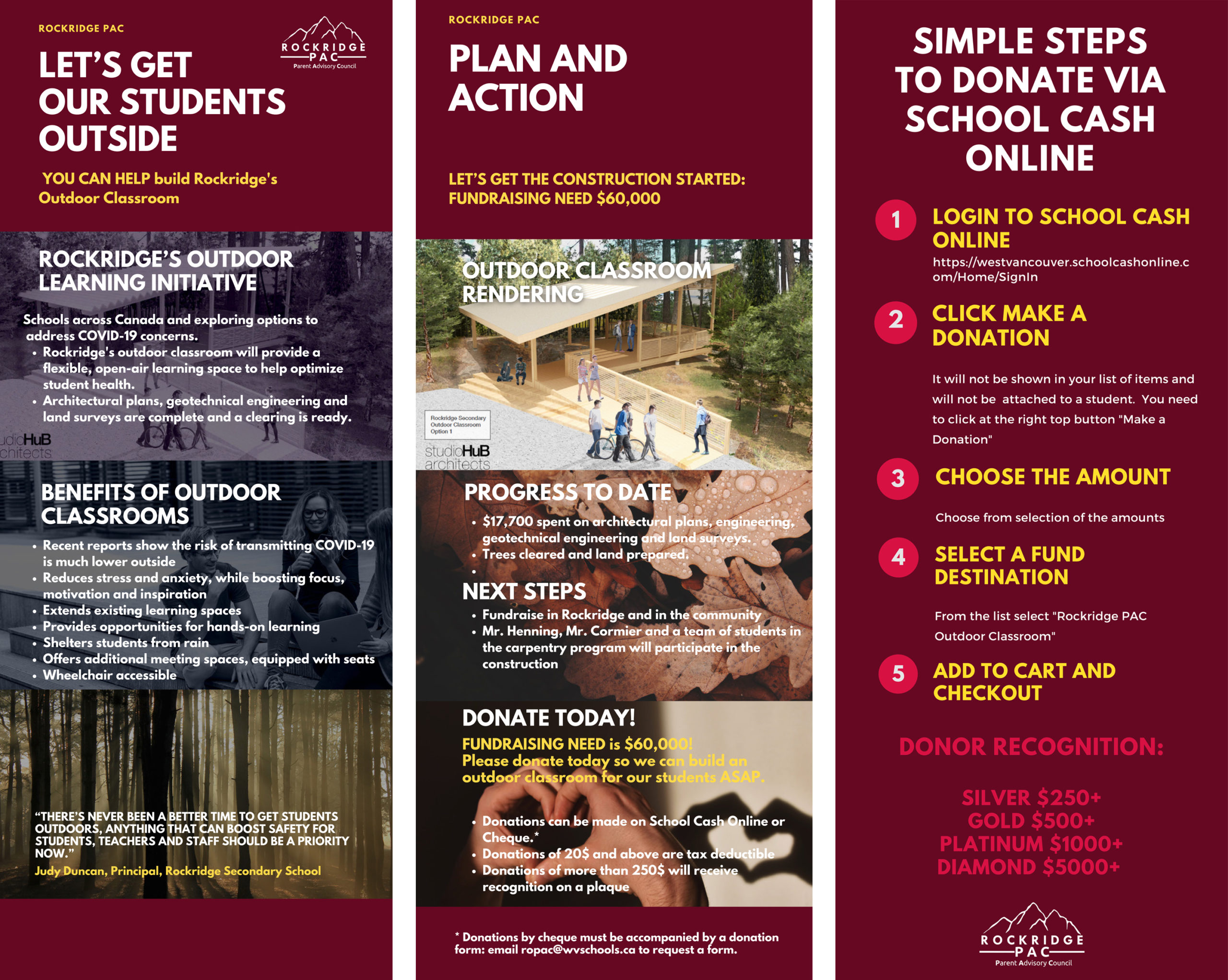 School Calendar
To access the Rockridge School calendar, please click on the link below: