PAC General Meetings and Events
***All PAC General meetings for the 2020/2021 year will be virtual until further notice***
PAC Meetings Agenda and Minutes can be found under section PAC Resources
Tuesday, October 20 
Tuesday, November 17 
Tuesday, January 19 
Tuesday, February 16 at 7pm  
Guest Speakers : Career Readiness: Exploring Experiential Learning Opportunities at Rockridge – Stephanie Jansen & Parnaz Kashani Exclusive for Rockridge parents! Hear from our Careers Department Counsellors Stephanie and Parnaz as they outline the experiential learning opportunities available to Rockridge students.
Tuesday, April 20 at 9am
Guest Speaker: Dr. Barry (@ Western U – Huron) on What is the role of the Liberal Arts in a STEM world?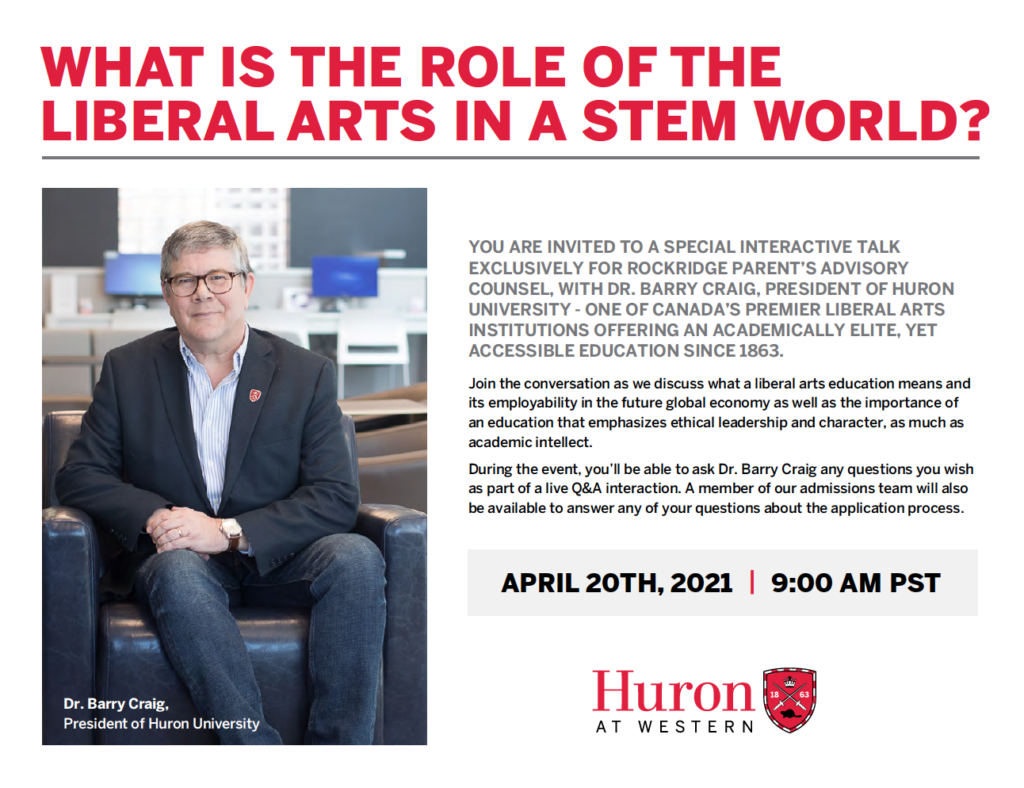 Tuesday, May 18
The executive is here to represent you as parents and we want to hear from you with your feedback, suggestions, you name it. We are all the PAC.
Email us at  ropac@wvschools.ca.
Upcoming Events
March 10th, 6.30-8pm "Parents as education and career coaches"
Virtual Zoom Session 
An interactive session designed to support parents in guiding their student in making informed decisions about their education and career choices after high school. 
Registration is required. To register, click here!