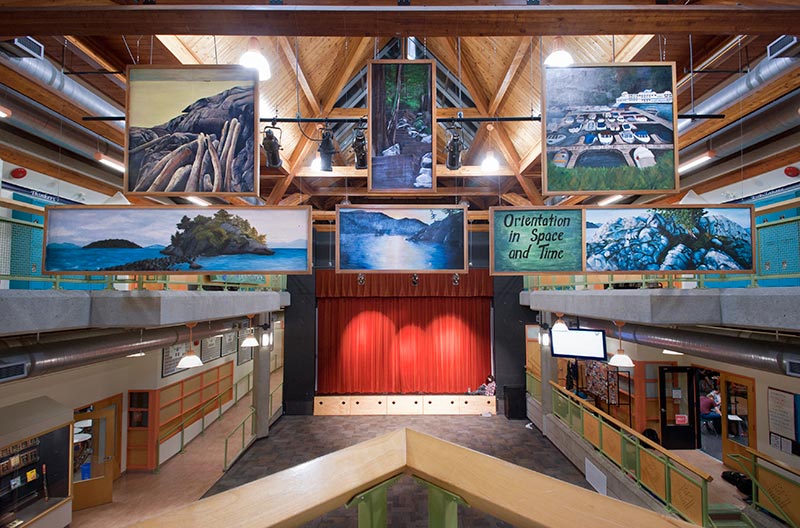 Rockridge Secondary School
Personal Project
Shared examples
Personal Project NEWS
IB MYP Personal Project Exhibition 2022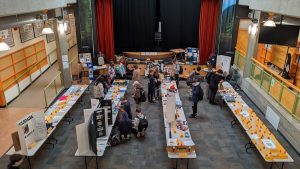 We are excited to announce that the 2022 IB MYP Personal Project Exhibition for our Grade 10 students was a big success!  Students were able to share and celebrate all of the hard work that they put into their projects with our school community.
Students had their projects on display in Players Hall from Feb 14-18 for Rockridge staff and students to explore.  Careers 8 and 9 classes used this opportunity to learn more about the Personal Project and consider possible avenues for their own projects.  There were also a number of Grade 10 students who shared their experiences during a panel discussion for Careers 9 students during X-block.
Once again, we missed not being able to welcome families and local community members to share in this celebration on-site. We are hoping that community members will find time to explore a selection of this year's projects through these photos* and our Digital Project Exhibition*.  We hope to welcome the community in-person next year!  Enjoy!
*Note: You will need your child's school google account credentials to access these links
Information for families
Rockridge families can learn more about the Personal Project to support their learners through the following resources:
Important Details:
Students complete their Personal Projects during Semester 1
Student progress in Personal Project is supported through learning opportunities provided during the CLE10 course
Successful completion of the personal project is a requirement for Honour Roll and MYP Certificate eligibility
Personal Project 10 is a two-credit course that appears on all student transcripts
The Personal Project acts as evidence for the Grade 12 Capstone project (a Graduation Requirement)
Personal Project Course Description
MYP students in their final year (Grade 10) explore an area of personal interest over an extended period through the IB MYP Personal Project. The project provides students with the opportunity to consolidate their learning, explore personal interests, and build capacity for next steps in their education, life, and work.
The Personal Project is a 2-credit independent directed study that is required to complete the MYP Certificate.  The course is facilitated through the Career Life Education 10 (CLE10) course and involves self-directed inquiry, action, and reflection  to demonstrate skills that support their lifelong learning.  Over the course of the year, students identify a learning goal and corresponding product goal, create their product, reflect on their learning journey, and share their experience with the school community during the annual MYP Exhibition.
Elements of the personal project
The personal project formally assesses students' approaches to learning (ATL) skills for self-management, research, communication, thinking, and collaboration.  Students complete these elements:
product or outcome — evidence of tangible or intangible results: what the student was aiming to achieve or create (examples below)**
process journal—some form of recorded process/progress during the project (e.x. ideas, criteria, developments, challenges, plans, research, possible solutions, progress reports, reflections, etc.)
report—an account of the project and its impact in a structure that follows assessment criteria. The report includes a bibliography and curated evidence from the process journal that documents students' development and achievements.
exhibition – in-person conversations with members of the school community during which students' share their learning journey.
Assessment of student proficiency in this course is based on the Personal Project Report,  which is largely informed by the product students create and evidence from their process journal.  Find more information about the IBMYP on the IB Projects Page.
**Possible Product Formats (this list is non-exhaustive):
Performance: play, dance, song, speech, comedy routine, podcast
Written Work: creative prose, awareness campaign, instructional guide, collection of poetry, critique/review, health regime, piece of music, major essay, short story, children's book, extended article, script, research project, fundraising campaign
Planned/Hosted Event: Fund-raising evening, awareness drive, charity event, school event
Physical Work: woodcarving, metalwork, sculpture, scale model, robotics, 3-D artifact
Static Visual Display: photographs, art, poster, artifact, drawings,
Digital Display: web site, video, audio recording, animation, video game