Fundraising Overview
The PAC receives revenue from three primary sources:
Provincial Gaming Grant
PAC Levy
Multicultural Lunch. The bulk of these funds are used to support our Wish List, including student scholarships. For more information on our Wish List, please view the Wish List page.
During the school year the PAC may host other fund raising events for specific projects. These will be listed under the "News and Announcements" on this page as well as the PAC Events, Projects and Committees page.
Provincial Gaming Grant
Every year the PAC applies to the B.C. Government for a Gaming Grant. Gaming Grant funds must be used to directly support students by enhancing their extracurricular opportunities (e.g. clubs, sports, scholarships, bike racks, etc.). Over ½ of our revenue for Wish List items comes from the Gaming Grant.
PAC Levy
Included in your student's school fees is a $25.00 PAC Levy. These funds provide over 1/3 of our yearly revenue and also go to supporting our Wish List. Unlike Gaming Grant funds, these funds have no spending restrictions and we are able to use these funds for items in the classroom (e.g. dictionaries, globes, eReaders, etc.) as well as extracurricular. The PAC Levy is a very important source of revenue and we appreciate the contributions given by parents over the years.
Multicultural Lunch
Our remaining funds come from our yearly Multicultural Lunch (MCL) event. The MCL is terrifically popular with the kids, who love tasting cuisines from around the world. An important social event at the school, it promotes diversity and inclusion within the school community.

Outdoor Gathering Area Update
March-April, 2023
Spring is here ! We are excited to announce the start of the construction works for all-season Rockridge Outdoor Gathering Area (see photo). More information is in the flyer. Our campaign to raise additional funds continues. Thank you to the families who have donated so far! We almost reached 20% of our additional $46,000 target. So far $8,600 raised. From now on we will keep you posted of the construction in our weekly Friday "Special Edition Outdoor Gathering Area Update".
February, 2023
The February cheque drive to raise the final funds for our Rockridge Outdoor Gathering Area is underway. Support the completion of an all-season, covered gathering area for our kids. Leave a lasting legacy for future classes. Excavation is scheduled to begin next week! Donations can be made through school cash online or by cheque. Donations of more than $250 will receive recognition on a plaque.
More information is on the attached flyer. School Cash Online direct link
Thank you in advance for your support!
January, 2023
We're excited to announce that we will hold a cheque writing campaign in February to raise the final funds needed to build the Rockridge Outdoor Gathering Area Our goal is that this space will become an environment for our students where they can connect with nature and collaborate with their peers.
October, 2022
The School has received the building permit for the Outdoor Learning Area from The District of West Vancouver! We are securing general contractor now.
Here is the approved design 
April, 2022
Architecture Building Culture Inc (ABC), the new architects, sent the design to the District of West Vancouver for initial comment. The District had a look at the proposal, and at this stage has no objections. ABC is now working on the Building Permit application and hopes to have it submitted in the next month or two.
October, 2021
The idea of building an outdoor classroom began back in 2019 when teacher Dave Henning approached former principal Judy Duncan with the idea. Judy presented the idea to the PAC and we agreed to fundraise to build it. Our initial investment of $20,000 was spent on architectural drawings, geotechnical engineering and engineer fees. The project was put forth to the school district and was well supported. Last year the PAC raised $70,000 from Rockridge families to build the structure. Unfortunately the building design did not meet the new fire code regulations with the district of West Vancouver and had to be modified to meet the code. During this time our architect stepped away from the project and Judy Duncan retired. We have now engaged another architect to help move the project along and take us through permitting with the District. Although there have been several setbacks, curveballs and delays we continue to hold the course. We are currently awaiting a new estimate on costs of the revised structure which is more metal and less wood. Plans are for students in the ACE-IT carpentry program at West Vancouver Secondary to pour the foundation in the second semester of 2022, and the construction could take place in the summer.
We will continue to update our Rockridge Families and we appreciate your continued support.
June, 2021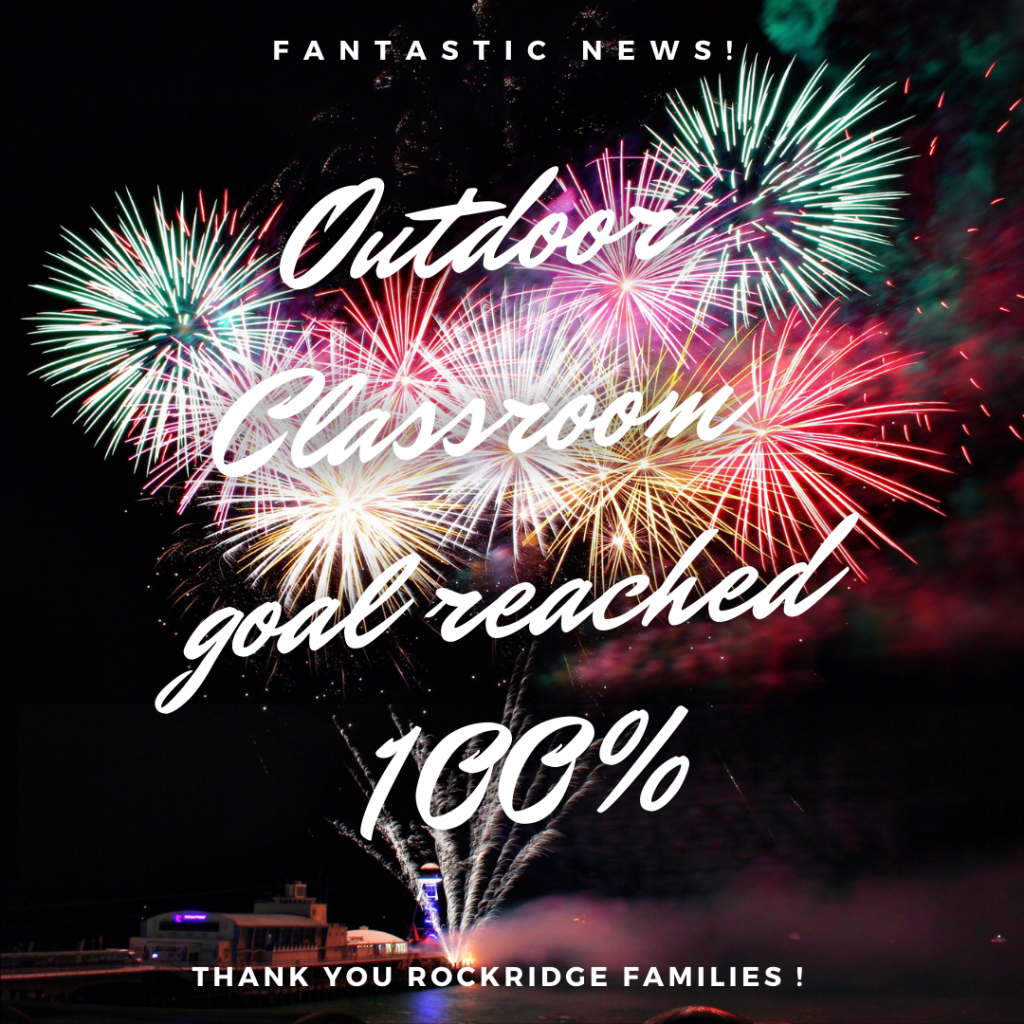 Thanks to all of you, we have reached our fundraising goal! Our current total is $61,005. In the next few weeks, we will be contacting all those donors who have donated $250 and above to confirm the name that they would like shown on the acknowledgement plaque.
Thank you to everyone who has donated. We had 134 families donate towards the Outdoor Classroom. This has been a remarkable feat in a very uncertain year. Although we may be keeping to our households and see less of each other, this classroom has been a true Rockridge community effort, across all grades, and from current, future and past families. Thank you so very much.
March 9, 2021
The fundraising drive isn't over yet! We are doing one last BIG push to raise the last of the funds needed to get the outdoor classroom built. Please consider donating to this project! We are almost there! Thank you to all those who have donated, and please get the word out!
February 9, 2021
Total funds raised to date is $50,405. We are almost there! Thank you very much to the families who have donated already. Every dollar counts, whether it is a small donation or large. All donations over $25 will receive a tax receipt and donations $250 and over will be recognized on a stone plaque similar to the one by the bleacher seats at the field. Donations may be made through School Cash online (by credit or debit) or by cheque. Should you wish to donate by cheque, please contact the office or PAC for a donation form to fill out. We are very excited to report that we will be breaking ground soon (some time this Quarter 3) with the WVSS and Rockridge Carpentry and Woodworking students, who will be doing site preparations and footing prep. Please donate today!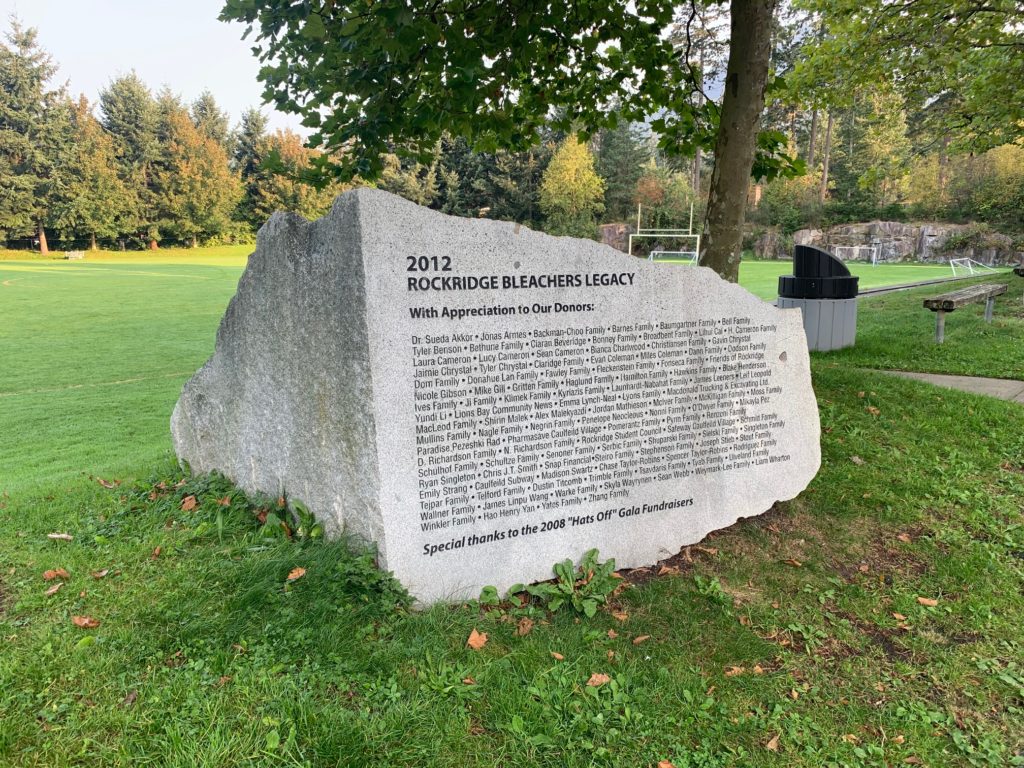 January 27, 2021
As of today we have $49,005 or 82% of our goal of $60,000! Thank you so much to those who have donated. Reminder that any donations $250 and above will receive recognition on a plaque when the classroom is built.
January 12, 2021
We have received $41,515 or 69% of our goal of $60,000. Thank you so very much to those parents who have generously donated so far.
January 5, 2021
Happy New Year! We are pleased to report that to date we have raised $37,000 of our $60,000 fundraising goal for Rockridge's Outdoor Classroom!  Thank you so much to families who have already donated. All contributions are greatly appreciated and take us one step closer to reaching our goal.
MATCHING DONATION CHALLENGE: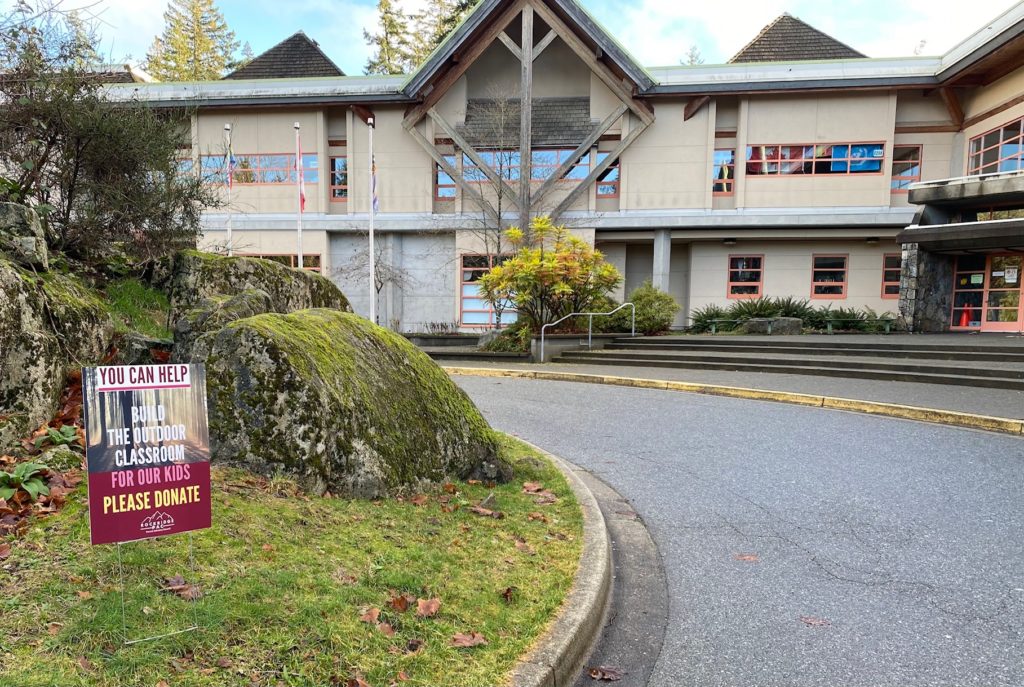 A Rockridge Family has generously offered to match all donations to the Outdoor Classroom that are made in the month of January, up to $5000! If you have not yet donated, please do so today and your funds will be doubled!  Donate using SchoolCashOnline here
December 17, 2020
Have you seen us in the North Shore News? The outdoor classroom initiative will be featured in the December 16th North Shore News and online. Diana Steele, PAC executive member at large and Outdoor Classroom Liaison, has given a wonderful interview. Check it out here: https://www.nsnews.com/in-the-community/west-vancouver-school-pac-responds-to-covid-19-withoutdoor- classroom-push-3174427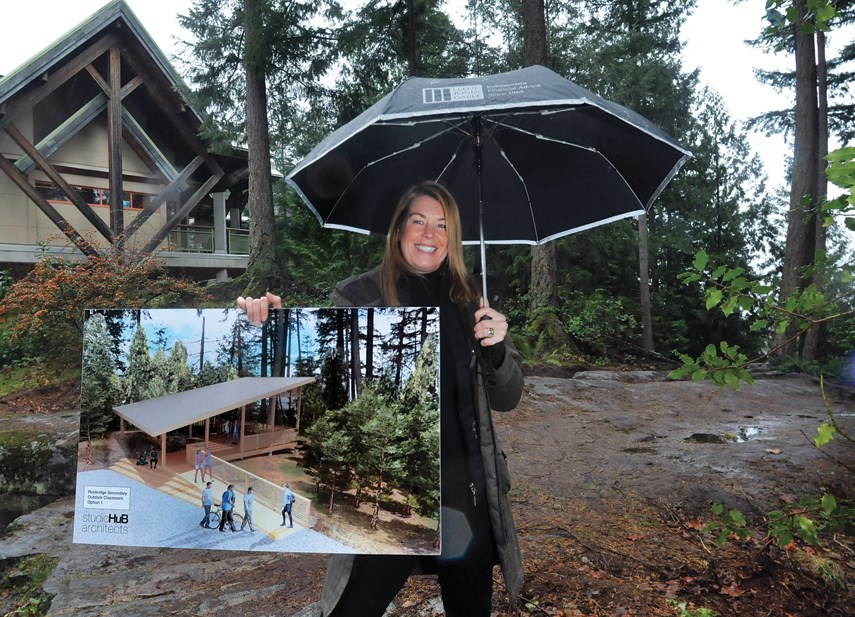 Thank you for all your donations to date. Donations over $25 receive a tax donation receipt and may be made through School Cash Online or by cheque (please email ropac@wvschools.ca for the donation form to accompany the cheque). To quote Diana, "We need it now – we needed it yesterday."
Please be a part of this valuable project and make your donation today via Donate Button below.
Please click on the flyer image to increase the size