District Honour Choir European Tour
May 16, 2018 - 1 minute read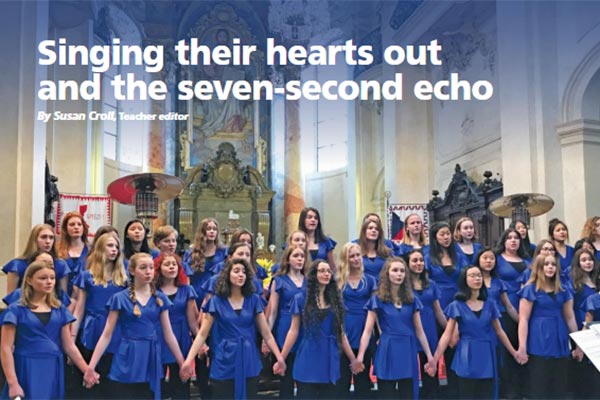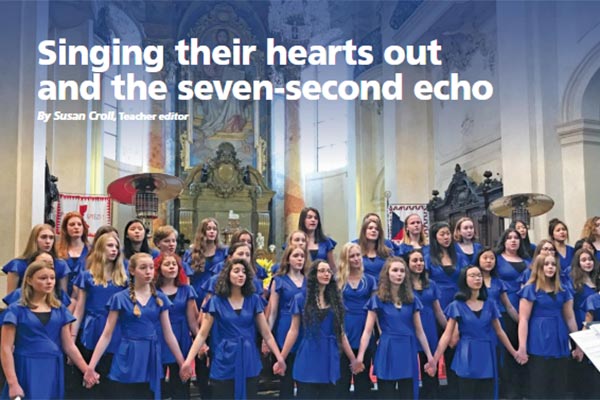 "For many students, music gives them a place to shine, a reason to feel excited about coming to school."
– Suzanne Fulton, District Honour Choir program director
WVS District Honour Choir students had an incredible opportunity to participate in an 11-day musical tour in Europe this past March. Some of the highlights included singing in a cathedral in Prague and performing in Latin at St Mark's Basilica in Venice.
An article about the groups successful European tour and their rewarding bonding experience was featured in the May/June 2018 issue of BCTF's Teacher magazine.
---
The District Honour Choir is offered to students in Grades 7-12 and allows an opportunity to challenge and extend the learning of West Vancouver Schools' finest young singers. The course provides the potential for up to 6 years of credited music elective towards graduation.