West Vancouver Schools
District Honour Choir
Open to students in Grades 7 - 12
Applications for 2016/2017 are now closed. Thank you for your interest!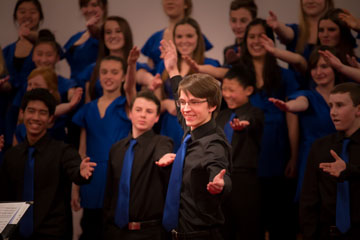 District Honour Choir is a mixed and women's only choir course offered as District Honour Choir 10, 11 and 12. Students entering the choir for the first time begin in District Honour Choir 10 and may continue the program in subsequent years.
The course offers an opportunity to challenge and extend the learning of West Vancouver School's finest young singers in Grades 7-12.
The course is held on Tuesday evenings at West Vancouver Secondary School; the women's choir meets from 5-6:30 pm and the mixed choir meets from 7- 8:30 pm at West Vancouver Secondary School.
Designed to challenge and extend the learning of the district's finest choral singers, students must meet the pre-requisites for the course before applying.
Pre-requisites are as follows:
Experience singing in a choir (either school or community)
Knowledge of basic music theory (e.g. note names and basic note values)
Must be enrolled in their school choir for the year in which they are registered for the District Honour Choir (exceptions can be made in specific circumstances at the teacher's discretion)
An understanding that there will be times throughout the year that students will be required to attend mandatory concerts and extra rehearsals outside of regular class time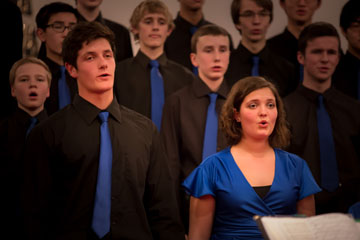 In addition to meeting the pre-requisites for the course, all students will be required to audition in early May.
* Course Fee: There is a $200 fee for this course, due the first day of class, to cover the following items:
Busing to concerts and workshops in the community
Music festival entry fees (e.g. Kiwanis Festival)
Guest clinicians invited to workshop the choir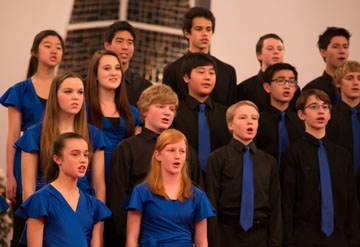 In addition to the course fee, students in this group will attend an out-of-town music festival that will require a further cost of approximately $500.
Download the Honour Choir Flyer for more information.