West Vancouver Place for Sport offers benefits for students and larger community
April 20, 2017 - 5 minutes read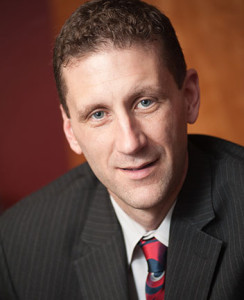 Most of our families are likely aware that our track at West Vancouver Secondary School, well-used by students throughout the district and the larger community for more than 70 years, has aged considerably and is in need of repair or replacement. This site has provided generations of students and the public with a place to engage in a healthy, active lifestyle, achieve athletic excellence and gather to celebrate the joy of sport. While the track remains safe and is put to use by schools throughout the district on good days, some of you may know that we have unfortunately had to reschedule some events when heavy rainfall makes conditions questionable.
A few years ago, the school district began to investigate possible futures for the track.  Since then we have connected with a number of athletic organizations and the municipality, who envision a new track and artificial turf field on the current track site. The demand for a safe, all-weather, multi-sport facility for all ages has never been higher, and continues to outpace available fields in West Vancouver.
This large piece of flat land is centrally located on a bus route, with existing parking and access for those with disabilities. As such the site has been approved in principle for an artificial turf field and poly-urethane bound all-weather rubberized track surface, provided sufficient funds can be raised. When complete, the facility will allow students to use the site during school hours, Monday to Friday, and open up the site on evenings and weekends to numerous activities including track and field, soccer, lacrosse, walking and running for all ages, as well as wheelchair activities, competitive events, tai chi, yoga and art in the park.
Last year, we hosted a kick-off event for the fundraising campaign at the Kay Meek theatre, which brought a number of local athletes and community-minded philanthropists and advocates together. We were hopeful that funds would be raised quickly, and that construction could commence this year, but we are still a long way from realizing our target, which includes a new washroom facility, an expansion of the current five lanes to six, levelling of the geography supporting the track, an artificial turf field, state-of-the art lighting and redesigned seating capacity.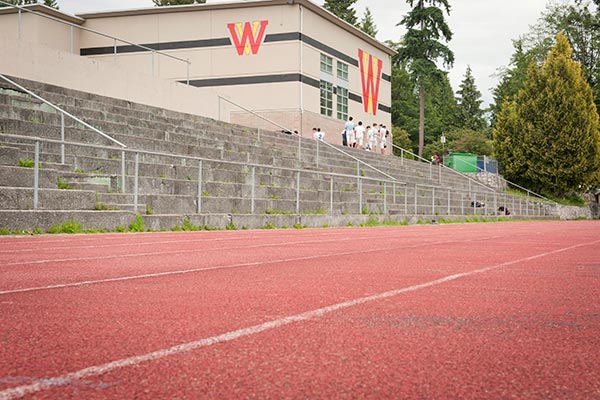 To date, the partners have committed $850,000, with $250,000 dedicated from the West Vancouver Community Foundation, $100,000 from the West Vancouver Soccer Club and $250,000 contributions  from both the school district and the municipality. The project has been fully costed out at an estimated $5.6 million, and has been vetted through an extensive community consultation process hosted by the District of West Vancouver. The school district's operating grants from the Ministry of Education are not intended to cover new construction and the various levels of government with authority in our district are highly sensitive to adding assets or increasing taxes, so this project will only be realized with private support.
We know that our community is caring and generous, and that many people want to make a difference by contributing to a facility that will benefit youth and the broader community. This is an opportunity to promote and support healthy, active lifestyles and create a space that will deepen community engagement and nurture athletic excellence. Let's take this project to the next level!
Please consider supporting the track and field at West Vancouver Secondary School, as a valuable asset for the entire community. You can learn more about this project, make a tax-deductible donation online or contact a member of the fundraising committee with your questions, concerns or fundraising ideas. I want to thank those who have already committed resources and time to support this project so far and encourage you to reach out to your network to build additional support, as we still have a long way to go before realizing the fundraising goal. Thank you for your consideration and support.
Chris Kennedy, Superintendent
West Vancouver Schools