Professional growth deeply connected to student success
October 19, 2016 - 4 minutes read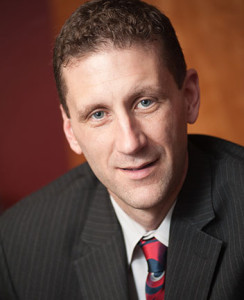 By Chris Kennedy, Superintendent of Schools
Over the years, I have heard feedback from some outside the education sector that professional development days are a luxury or kind of "a day off".   Nothing could be further from the truth. As a learning organization, professional education, such as that provided on professional days for all of our staff groups, is an important commitment for the adults caring for and teaching students across our district and the province, and one that has enormous benefits for the students and families in BC schools.
Tomorrow, October 21st is a province-wide professional day, and many school district staff members will be engaging in large groups through their professional specialist association (PSA) colleagues from around British Columbia. These events bring together teachers, administrators and support staff to share ideas and explore ways to work better. I will be spending the day at the Computer Using Educators of BC (CUEBC) Conference in Port Coquitlam with more than 600 colleagues from around BC, where I am honoured to be presenting Mission Accomplished? The Exciting State of our Digital Connections in BC.
Schools, whether in the k-12 or post-secondary setting, have long been recognized for the advantages that learning together provides. Learning – for the sake of learning itself – is always important, but the refreshed BC curriculum makes coming together with our colleagues more important than ever.
Yes, there are documents and digital materials to guide us as we explore the content of the revised k-12 curriculum, and we have certainly worked with those resources to merge them with our teaching and learning strategies here in West Vancouver. Within our district we have a robust professional learning program for all our staff.  But there is unique opportunity when we come together as professional groups beyond district borders to build networks. Just as it is useful to students to learn beyond our schools, the same is true for the adults in the system. I know tomorrow many on our staff will have opportunities to lead discussion on what's working in our district, as they learn of the work across the province, so that all students benefit from the knowledge amassed in districts across BC.
Finally, in education, perhaps more than in any other sector, we need to be continually growing and improving our techniques, resources and people to be in a position to help students reach their full potential. I have said before that educators, to the extent that it's possible, must be in a position not only to address the needs of students today, but to anticipate their needs in a changing world. Taken together with the revised curriculum that I mentioned earlier, professional development days offer staff the opportunity to adopt fresh perspectives and bring new energy to the learning environment.
I am proud of the work that our amazing group of professionals does here in West Vancouver, and our results continue to emphasize a strong academic foundation, supported by leading-edge technology, social emotional learning and effective models of inquiry that did not exist even a generation ago. It is precisely because we make it a priority in West Vancouver to support professional growth that we are able to examine our work and find ways to adopt not just new, but also better ways to help students learn.
Chris Kennedy, Superintendent