Join us to help launch the West Vancouver Place for Sport
May 10, 2016 - 3 minutes read
A track and field project that will build a legacy for future generations
This time next year – just in time for Canada's 150th anniversary – our district, along with a number of community partners, hope to be breaking ground and celebrating the construction of a new venue that will have a positive impact for students across our district as well as citizens of all ages living in our community.
The track and field at West Vancouver Secondary School has a rich history, playing an integral role in our community, for almost 70 years. Today, however, it no longer meets the needs of the children, youth, seniors, and the many athletic groups who would greatly benefit from a safe, modern facility located in the heart of West Vancouver.
As many in our parent community know, we have been working with the District of West Vancouver, the West Vancouver Foundation and several community sport groups to develop a plan to replace and revitalize the aging track and grass field at West Vancouver Secondary School. Consultation has been broad and the partner agencies have developed a vision and proposal that, once realized, will take sports to a whole new level in our community.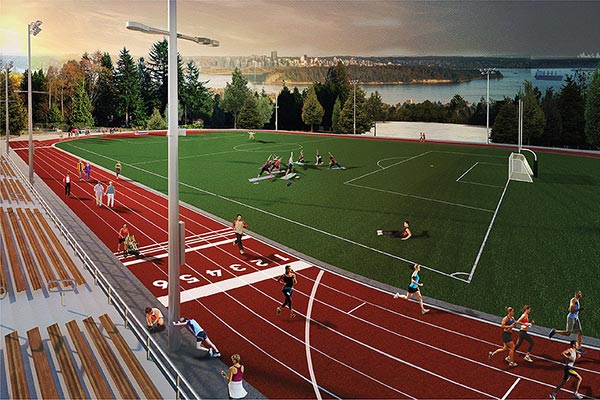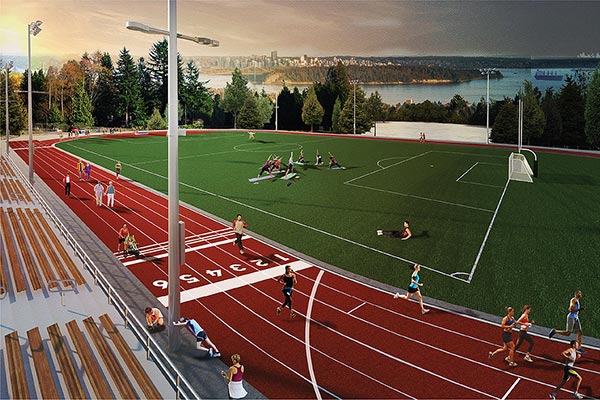 While the plan is ambitious, the project has an estimated $600,000 committed so far, and this campaign will officially kick off the effort to raise the remaining funds necessary to build the $5.7 million facility.
We are extremely pleased to invite our parent community to help launch this worthy project on Thursday, May 26, 7-8:30 pm at the Kay Meek Centre for Performing Arts. See photos from the launch event here.
Our short program that evening will highlight A Day in the Life of the West Vancouver Place for Sport, introducing the many different activities that will take place at this wonderful new venue. Presentations will include inspiring music by the West Vancouver Youth Band and the West Vancouver School District Honour Choir. Several well-known sports personalities will also join us to offer their support.
In my view, this collaborative project is community building at its best, and I would be so pleased if you could join us on May 26th. To learn more about this project, please have a look at the new website. If you'd like to donate to this campaign, the site is already set up to do that here and donations are tax-deductible. You can join also join the mailing list online, and follow the campaign on Facebook to stay up-to-date with the announcements and project milestones.
Carolyn Broady, Board Chair