YELL
Young Entrepreneurship and Leadership Launchpad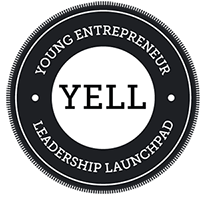 Connect with top entrepreneurial talent and participate in a Venture Challenge
Applications for the YELL program are now closed. Please contact jmckee@wcschools.ca if you have any questions.
Youth Entrepreneurship Leadership Launchpad (YELL) Canada has teamed up with Simon Fraser University (SFU)'s Chang Institute for Entrepreneurship (CIE) to develop and deliver a unique initiative for aspiring entrepreneurs in high school looking to get a head start with their SFU education. Students graduating from YELL with a B or higher will receive high school credit and are eligible to apply for SFU university credit.
One of the keys to success in business is networking and mentoring. The Young Entrepreneurship and Leadership Launchpad (YELL) offers students entering Grades 11 and 12 a dynamic and engaging forum to explore the field of business in a real-world setting.
Students earn course credits toward graduation while working with teachers and business/community leaders to design a business. The course connects students with top entrepreneurial talent and students compete in a Venture Challenge in the spring.
Hosted at West Vancouver Secondary School, students with an interest in business from all three high schools are welcome to apply. The course runs outside the regular timetable, with weekly 2 ½ hour classes/meetings from September through December. In January, students will break into mentorship groups, working towards "Venture Presentation Night", during which they will share their business ideas and learning.
This course, with the involvement of WVSS teachers Jo-Anne McKee and Shawn Anderson, brings together the school, the community and our primary business partners: Rattan Bagga, CEO of Jiva Organics; Amit Sandhu, CEO of Ampri Group; and Punit Dhillon, co-founder, President and CEO of OncoSec Medical. This is a singular opportunity to participate in a unique program offered by the district and our partners.
What are the advantages to students?
Mentorship opportunities with business partners in the community
Partnership with UBC's entrepreneurship@UBC program gives access to UBC Business resources and instructors
Opportunity to develop their own business ideas
Polish public speaking, leadership, and collaboration skills
---
See more about the program at our partner sites:
YELL: www.weyell.org
Entrepreneurship@UBC: www.entrepreneurship.ubc.ca/announcing-partnership-with-young-entrepreneur-leadership-launchpad/
For more information:
Contact Jo-Anne McKee