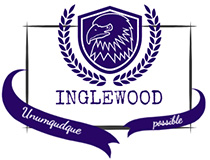 Inglewood Secondary is West Vancouver Schools' Alternate Graduation Program for senior secondary students.  This unique small scale school, located on the campus of West Vancouver Secondary School specializes in providing personalized learning for students in grades 10-12. Inglewood provides an alternative educational model that provides students flexibility, choice and opportunity for a bright future.  Our teachers work with each student to create both an individual education plan and a post-secondary transition plan. With a high staff-student ratio and a friendly, supportive environment, Inglewood is able offer curriculum based on the individual learning needs of each student.
Who we are:
Students who come to Inglewood typically want flexibility in both the pace and the type of instruction they receive to complete coursework that interests them. Our students are committed to being a part of a small, welcoming school community. The referral process for students interested in attending Inglewood begins with the student's school Counsellor. Prospective students must be currently enrolled in a West Vancouver District secondary school, and they must be referred through the School Based Team process.
What we do:
The day-to-day schedule at Inglewood changes each week, depending on each student's interests.  In a typical day, a student might work independently on courses and participate in small group instruction in the morning, then work at a part time job or do volunteer work in the afternoon. Students also have the option of attending some classes at the WVSS main campus, including specialty programs such as the Youth Train in Trades (ACE-it) or Arts West program. Students complete all academic coursework at their own pace through assignments that are either broken down into daily tasks or encompassed within cross-curricular inquiry projects. A daily and bi-weekly individual check-in builds goal-setting and course completion into the routine of each day. Students at Inglewood receive individual attention and support in an alternate setting to achieve their goals.