Curiosity and passion are important ingredients for success in high school and beyond. West Vancouver Schools continue to offer the Ignite Your Passion program, a series of courses designed to tap into the interests and aptitudes of our students in grades 4 to 8.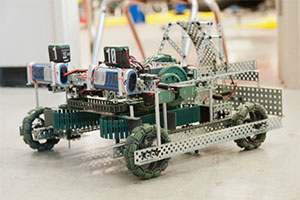 One of the most important transitions in a student's career is the move from elementary to secondary school. The Ignite Your Passion program is designed to support students in that transition. This series of courses provides exciting opportunities, introducing students to areas of interest that they may continue to pursue once they arrive to their secondary school of choice.
For the 2021-2022 school year, the Ignite Your Passion program will be offering a variety of programs designed and taught by secondary school teachers, open to students in grades 4 through 8. The sessions will run weekly and outside of regular school hours.
Passionate students are inspired by what they are learning. Apply now for the 2021-2022 school year!