Year in review sets stage for continued success
December 16, 2016 - 8 minutes read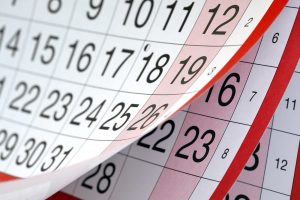 As the year comes to a close and we prepare for the holidays, I took a few minutes at Tuesday's Board meeting to reflect on some of our school district highlights of 2016 and begin to look forward to 2017. From student learning, to advocacy and staffing changes, our district has taken steps to move forward on some key priorities and set the stage for continued success in 2017.
Throughout 2016, implementation of the new curriculum was the key priority in our district, ensuring that student success remains the cornerstone of the work we do. Over the last 12 months, we saw the full implementation of the K-9 curriculum in our schools as well as the piloting of new reporting systems; something that we will continue to fine tune, monitor and enhance during 2017. We were pleased to work with all partners on our work with curriculum, something we are doing now as we look to revise our reporting practices. This coming January we will bring together parent leaders from each school and do additional outreach to staff and parents to find ways to ensure we are effectively communicating student progress.
While we continue to emphasize core skills, learning in our classrooms continues to look different than it did just a few years ago. Recently, every student in the district participated in coding activities during the "Hour of Code" and a growing number of schools are embracing Google applications in the classroom. As a district we also continue emphasize the visual and performing arts in our schools with the annual Lighthouse Festival as well as spring and holiday concerts and performances, and many other events showcasing our talented musicians, actors and choirs. I had the great pleasure of watching the District Honour Choir perform earlier this month, and it was wonderful to see so many students, from across the district, come together to share the beautiful gift of their voices.
Our Premier Academies continue to grow and expand, and in September, we saw the creation of new academies in areas of robotics, rugby and dance as well as the introduction an elite hockey academy. It was also great to see our sports teams continue to thrive and, as always, the District Elementary Track Meet was one of my favourite events of the school year. Just last month our Sentinel Senior Girls won the BC Cross Country Championships.
We are especially proud of the work that our students are doing in the classroom. The West Vancouver School District has long been the highest achieving school district in British Columbia. Last week, the Organization for Economic Cooperation and Development released their 2015 PISA results for math, science and reading among 72 countries and jurisdictions from around the world. BC students ranked #1 in the world in reading, #6 in math and #2 in science. These are exceptional results for our province, and especially for our school district.
Our Board was pleased to see the continued focus on youth mental health on the North Shore — every Grade 9 student will soon be learning strategies directly in the classroom to support positive mental health. Continued advocacy has led to the establishment of youth beds at the new Hope Centre, and we look forward to the April 2017 opening of North Shore hub of the BC Integrated Youth Services Initiative (BC IYSI), which will serve as a one stop shop for youth in need of support on the North Shore.
In April, West Vancouver Schools and the North Vancouver School District jointly put forth a motion at the BCSTA Annual General Meeting, asking that post-secondary institutions expand the tuition waiver program for children formerly in government care, and we received widespread support from members of our provincial organization.
After a long and distinguished career in our facilities department, Gary Cords retired last spring. Gary was an integral part of the facilities department for many years, and his contributions and dedication to the school district were appreciated and missed. With Gary's retirement Wade Hickey joined us as Director of Facilities, and being new to the district, Wade has been able to look at our operations with fresh eyes. He has worked hard to find efficiencies and enhance the work being done by facilities. We pride ourselves on our safe and welcoming schools and it's through the hard work of Gary, Wade and the facilities staff that our schools are so well kept – thank you.
Our Board continues to advocate for long term, sustainable and predictable funding from the provincial government. To this end, in November the Board Chairs of North Vancouver, Sea to Sky and West Vancouver, along with Superintendents and Secretary Treasurers met with our local MLAs to discuss our funding concerns, express our support of increased youth mental health facilities on the North Shore and discuss how they can help us with our work. Our MLAs appreciated hearing our concerns and committed to continue to advocate in Victoria on our behalf. Due to the success of the meeting, there are plans for it to become an annual event. We also met over the course of the year with West Vancouver District's Mayor and Council, the Police Board, and have plans to meet with both Bowen Island and Lions Bay's Mayor and Council in the New Year.
While next year will see us continuing to focus on the K-9 curriculum implementation and piloting the 10-12 curriculum, the Supreme Court ruling on class size and composition will be an important focus for the Board as we enter the New Year. It is our hope that a provincial framework is quickly agreed upon, and that we will see fully funded, increased supports in our classrooms. I think we all enter the holiday season hopeful for a quick and positive resolution.
The Board is very fortunate to enjoy continued strong working relationships with our partner groups: The District Parents Advisory Committee, the West Vancouver Administrators' Association, the West Vancouver Teachers' Association and the West Vancouver Municipal Employees' Association. On behalf of the Board, I would like to thank everyone for their continued hard work on behalf of our students. They say it takes a village to raise a child, and we are very fortunate to have so many people working together for our children.
Happy Holidays and all the best for 2017.
Carolyn Broady, Chair