Provincial budget brings good news for education
March 1, 2017 - 3 minutes read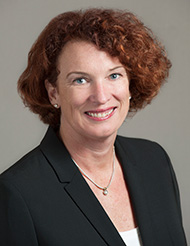 Although the writ for BC's provincial election won't drop officially until April 9, the 2017 budget delivered in Victoria this month contained some important announcements pertaining to education. Funding, which has been a top issue for our Board and others around the province for several years, appears to be set to flow into BC schools, and this is largely good news for education in the province.
In total, the province announced that it will spend an additional $320 million on K-12 education in 2017, and we have been very pleased to see the good work being done by the provincial bargaining parties to address this issue as efficiently and wisely as possible. We are also grateful for the collegial working relationship that we enjoy with our own West Vancouver Teachers' Association, whose representatives have worked closely with administrators to identify priority areas across the district where increased staffing will benefit our students.  The priority measures funding has helped us hire additional staff in each of our schools.
In addition, the province announced one-time $27.4 million in funding for new learning resources and supplies to defer costs related to the new curriculum in the current year, as well as an extension on the transportation allowance for the 2017/2018 school year. Our share of the transportation allowance, which we allocated to provide Friday bussing for Bowen Island families, will be continued, as the extension will allow the Board to continue offering this service this fall.
As a district and in each of our schools, diversity is embraced and celebrated. Thanks to the foresight, hard work and skills of our staff, teachers and Settlement Workers in Schools (SWIS), we have been able to welcome new Canadians and enrich the culture of our schools, while continuing to improve on student achievement.
Two other Budget 2017 announcements, the reduction in the Medical Services Plan (MSP) within a year and the elimination of the Provincial Sales Tax on BC Hydro over two years are also welcome news, as these initiatives will help us manage costs going forward. However, for the sake of our students and staff, we will remain vigilant and continue to make sure that education remains a priority throughout the election and beyond.
We remain hopeful that the BCTF and provincial government will soon finalize negotiations on the Supreme Court of Canada ruling, and optimistic that this will lead to more resources for schools. I encourage everyone to follow the upcoming provincial election to ensure that education is an important issue, across the North Shore and throughout BC.
Carolyn Broady, Chair