Diversity drives innovation
November 23, 2017 - 5 minutes read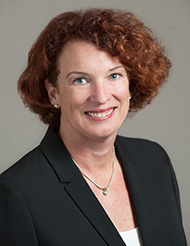 Last month, I outlined the importance of relationships and community building as part of the success story of West Vancouver Schools, and also shared some information from the 2017 Vital Signs report, released last month by the West Vancouver Community Foundation. In that report, the authors note that ethnic diversity is on the rise in West Vancouver, and that language is a barrier to belonging and participation for many of our community's newer residents.
Schools play an important role in connecting students, not only to their classmates and teachers, but also to their community as future citizens. A quick scan of our student database shows that in addition to English, more than 2,900 of our students speak one of 39 other languages at home – and many of them are fluent in more than two languages. Together with the excellent support that our students get through highly qualified English Language Learning teachers, the speed and quality of language acquisition is quite a success story in our schools.
Of course, there is much more to diversity than the language one speaks, and to ensure that everyone can actively engage and contribute to our schools, we have a strong tradition of acceptance as well as inclusive policies around gender, ethnicity, disability, age, race, colour and sexual orientation. Just as diversity in the workforce fosters innovation and competitiveness in business, the new ideas, perspectives and experiences that other cultures bring to our school district directly enrich the environment and provide benefits for all students. In a 2011 Forbes survey, 85 percent of respondents said diversity is crucial for their businesses, and among many other positive key findings, a majority of respondents agreed that diversity is crucial to encouraging different perspectives and ideas that foster innovation.
Housing was also flagged in the report as a concern and along with my fellow Trustees, I met earlier this month with MLAs Ralph Sultan and Jordan Sturdy to discuss a range of issues, including the challenges that we face related to housing and transportation for our staff. We have been very fortunate to have retained the vast majority of our excellent teaching staff through a challenging transition that affected many districts much more than ours, and I am very grateful for the hard work of our HR staff, school and district leadership. West Vancouver is well known as a destination district for the innovation and positive culture that our staff creates, but with increased staffing requirements due to the Supreme Court ruling on class size and composition, the pool of teaching staff available to us has narrowed considerably. We are working together with our partners at the provincial, municipal and federal levels to find ways to attract and retain the excellent staff who work on behalf of students every day.
Affordable housing is a challenge across all of Metro Vancouver, but it is particularly acute here in West Vancouver; a recent North Shore News article reported that more than 57 per cent of rental households pay more than 30 per cent of their income on housing. This too is an important priority for our Board and community partners, as families must cut corners to manage under those circumstances, and this has an impact on academic performance and social-emotional health. Our staff also needs access to affordable housing and reliable transportation, so we are raising the matter at every opportunity.
I will continue to report out on the progress that we are making with our community partners over the course of the year, and thank our staff and parent volunteers for the many contributions they make to ensure inclusive, caring learning spaces for students.
Carolyn Broady, Chair