Junior District Honour Choir
Personnel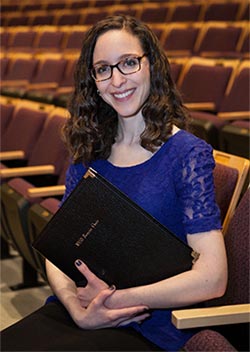 Suzanne Fulton
Suzanne Fulton, District Honour Choir Program Director
Suzanne Fulton began studying voice over 35 years ago.  She grew up singing as a soloist in festivals and concerts, singing in school choirs, and singing in community choirs in Kamloops, BC.  Her passion for music eventually led her to UBC to complete a Bachelor of Music in Opera Performance.  This degree offered Mrs. Fulton the skills required to sing as a soloist in oratorio and opera performances in Canada and in Europe in famous works such as Mozart's "Le Nozze Di Figaro" (The Marriage of Figaro), Beethoven's Ninth Symphony, and Handel's "Messiah".
Following her opera degree, Mrs. Fulton taught private vocal lessons for a year and discovered her passion for teaching.  She went back to UBC to complete a Bachelor of Education and was hired right after graduation to be a music teacher in the West Vancouver School District.  She worked at Gleneagles Elementary for many years and is currently running the choral program at West Vancouver Secondary School.
Mrs. Fulton's passion for music and education eventually brought her back to UBC to complete a Master's in Music Education.  Mrs. Fulton has studied choral conducting with inspiring teachers such as Dr. Graeme Langager, Richard Nace, and Geoffrey Boers.  She has also enjoyed being a member of the BC Choral Mentorship Project, collaborating with other conductors from the Lower Mainland and beyond.
Guided by her love for choral music, in 2013, Mrs. Fulton proposed developing higher level choral opportunities for students in West Vancouver Schools. Students would receive course credits towards graduation for participation. This was approved.  Annually over 100 high school singers enrolled in the program and have won gold medal standings at festivals, toured Europe, and worked with world-class clinicians.
The West Vancouver Schools' Junior Honour Choir is a training choir for the high school level Honour Choir courses, providing elementary students with the necessary prerequisite skills in terms of vocal technique, musicianship, music theory, and beginning sight singing/solfege.
Mrs. Fulton feels strongly that everyone has a voice, and that music is an excellent vehicle for connection and belonging – something that Mrs. Fulton feels is important for our students, now more than ever.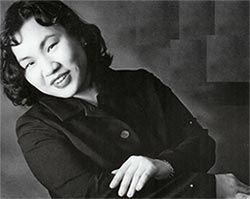 Hey-Jung Choi
Hey-Jung Choi, Honour Choir Program Pianist
Hey-Jung Choi has her Master's in Music (Piano Performance) from the San Francisco Conservatory of Music (USA) and her Bachelor's in Music from the Kyung Hee University of Seoul (South Korea).
Hey-Jung has performed as a concert pianist in Japan, Korea, Europe, the USA, and Canada.  She assists the music program as a pianist for rehearsals & performances at Hollyburn Elementary School in West Vancouver Schools.
Hey-Jung is also the pianist and Director of the Silk Purse Singers (West Vancouver) and she has been the accompanist for the West Vancouver Schools' Honour Choir Program since its inception.