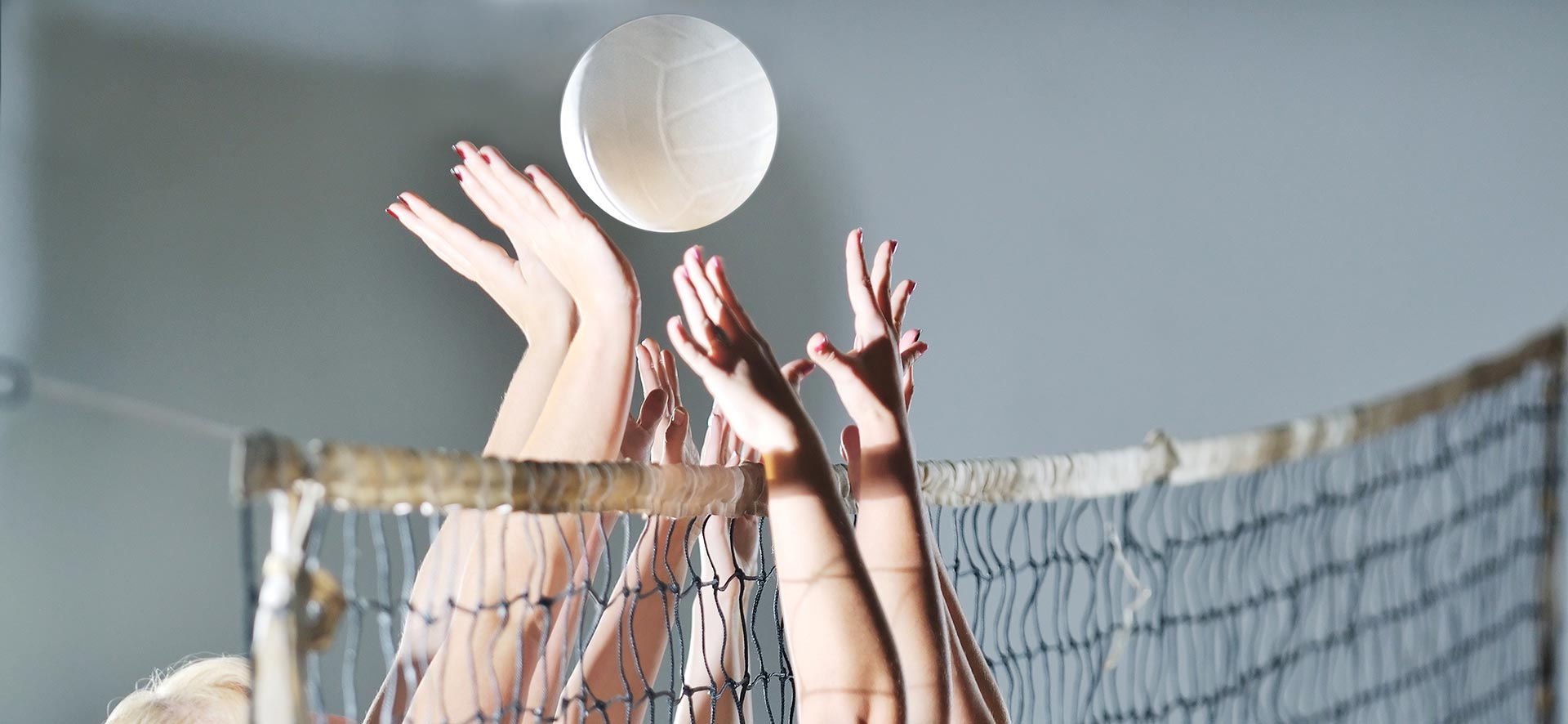 Premier Volleyball Academy Program
Volleyball
Grades 8-12, Girls, Eligible
Evening Information Session
Wednesday, February 6, 2019
5:30 – 7:00 pm
Sentinel Secondary
General Academy & Academic Overview 5:30-6:00 pm | Library
Volleyball Academy Information 6:00-7:00 pm | Room #304
Click here to view schedule of all Academy Information Sessions
To attend the Evening Information Session, please complete the Student Information Form.
Physical and Health Education Canada defines physical literacy as individuals who are physically literate and able to move with competence in a wide variety of physical activities that benefit the development of the whole person. The vision of this academy is to provide students with the opportunity to learn and enjoy the sport of Volleyball with the goal of participating in this activity and other activities for life.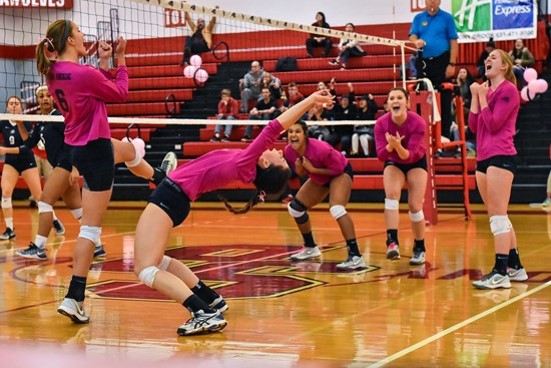 Overview of Program: Variety and Opportunity
The Premier Volleyball Academy provides a consistent training program for girls, Grades 8-12 to experience and play quality Volleyball through high level training and exposure to competition.
To develop students' knowledge, skills and abilities in the sport of Volleyball & provide each student the opportunity to reach full potential in the sport
To work in partnership with Power West/Go Vertical Volleyball to provide students with Volleyball skill development training under the Long-Term Athlete Development (LTAD) program
To emphasize the importance of sportsmanship
To provide students with the opportunity for increased self-esteem and self-confidence through participation in the sport
To encourage students to be motivated to participated in the sport of Volleyball for life, as a player, a referee, future instructor/coach or Volleyball enthusiast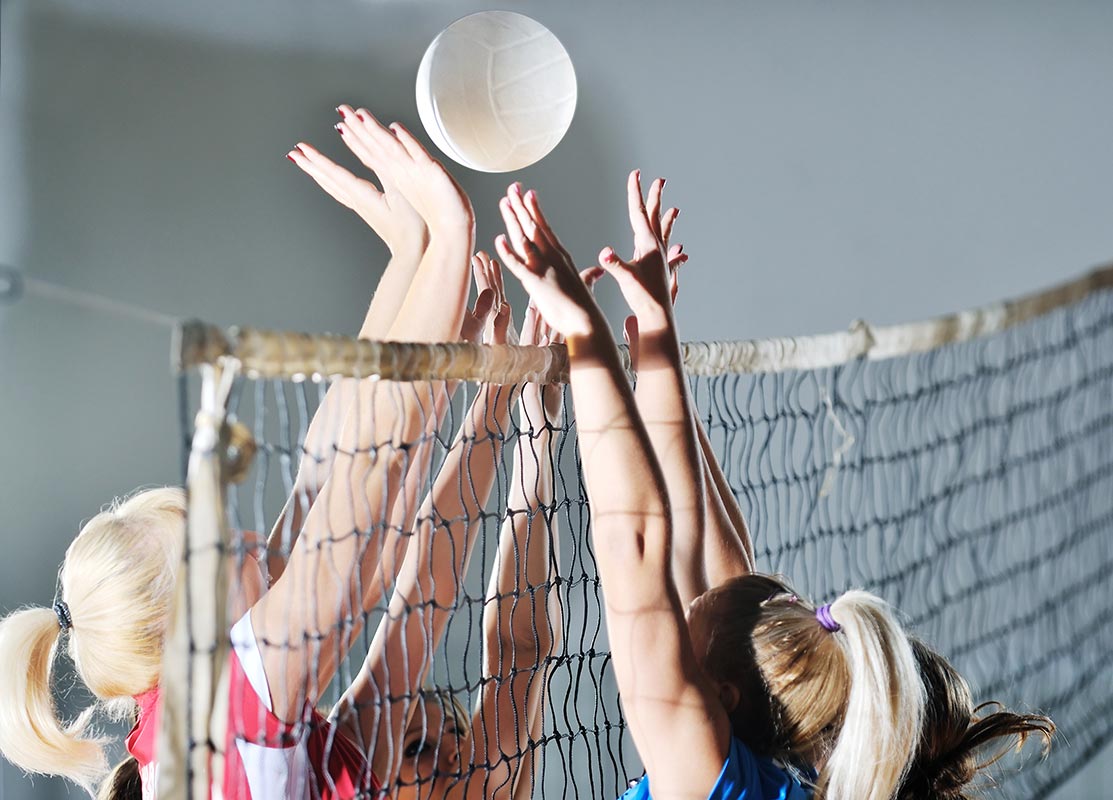 The Program Concept
The Long-Term Athlete Development (LTAD) Program has become a standard for all sport-governing bodies in Canada in defining the fundamental principles behind long-term athlete development, and is a requirement for funding of elite development programs in Canada.
The Academy program would be based on the following LTAD principles for the "Training to Train" phase:
Incorporate an aerobic base, develop speed (and strength towards the end of the stage for females), and to further develop and consolidate volleyball skills
Encourage student-athletes to participate whenever possible, in complementary sports such as soccer, basketball, swimming, and softball
Provide a physical training program designed to complement the sport-specific training program
Consolidate basic individual volleyball skills and tactics
Introduce & develop team systems and position specialization
The goal is to offer a program for students to become inspired and motivated to participate in this activity or 'activity in general' for life!
Fact Sheet
Girls only, Grades 8-12 are eligible to register
Students must be registered at one of the district's three secondary schools: Rockridge, École Sentinel or West Vancouver Secondary
Facility location will be West Vancouver Secondary School gymnasium
Training sessions will occur every other day between 1:45-3:00 pm.
Students will receive Physical & Health Education for Grades 8-10 or Fitness & Conditioning  for Grades 11-12, through participation in the program
All skill levels eligible to apply
Due to the intensity of the training, students are required to come with a demonstrated passion to learn and to grow as young volleyball players
Meet academic standards and have displayed evidence of being socially responsible
Parents are responsible for transporting students to the school site and if students are registered at either École Sentinel or Rockridge Secondary, parents are responsible for ensuring students arrive to those schools at the completion of each training session at West Vancouver Secondary School
Tuition $2750 per year: $275 per month x 10 months (September – June)
Academy Clothing Kit: $150 – $200
The basic clothing kit for the students will include: t-shirt, shorts, running shoes to be worn indoors that are non-marking, non-slip shoes. Optional items will include sweat tops, sweat pants, and track suits.
Requirements & Registration
A student selected to participate in the Premier Volleyball Academy Program must provide a copy of their most recent report card, indicating good progress in academic subject areas, as well as evidence of socially responsible behaviour, an excellent work ethic, and an overall positive attitude.  Due to the intensity of the training, students are required to come with a demonstrated passion to learn and to grow as young volleyball players.
Contact Information
PLEASE DIRECT INQUIRIES TO:
Diane Nelson
Director of Instruction
West Vancouver Schools Premier Academy
Office Direct Line:
604-981-1150
Cell:
604-786-3575
Email:
dnelson@wvschools.ca
Students interested in the Premier Volleyball Academy must submit the Student Information Form.