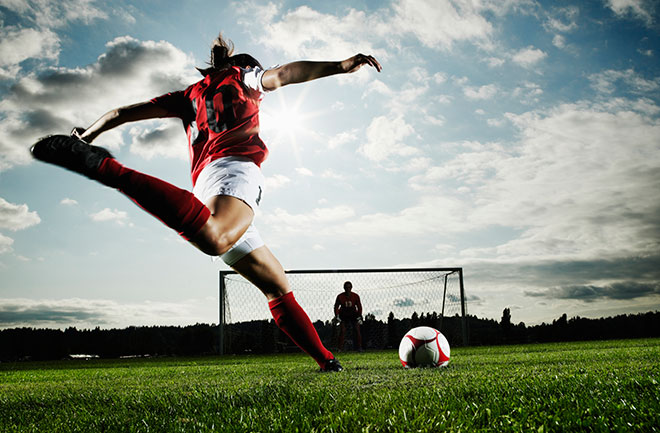 Premier Soccer Academy
Soccer
Evening Information Session
Tuesday, February 5, 2019
5:30 – 7:00 pm
Sentinel Secondary
General Academy & Academic Overview 5:30-6:00 pm | Library
Soccer Academy Information 6:00-7:00 pm | Library
Click here to view schedule of all Academy Information Sessions
To attend the Evening Information Session, please complete the Student Information Form.
Soccer Academy Personnel | Student Achievement
The WV Schools' Premier Soccer Academy is an athlete development program in the public school system that offers young soccer players the opportunity to complete their academic requirements in the morning and participate in soccer skill development training in the afternoon, all during school hours. Open to students in Grades 8-12 enrolled at any of our secondary schools, the program is strictly supplementary to the existing programs run by various community soccer clubs, and this program is not designed to establish or develop teams for competition.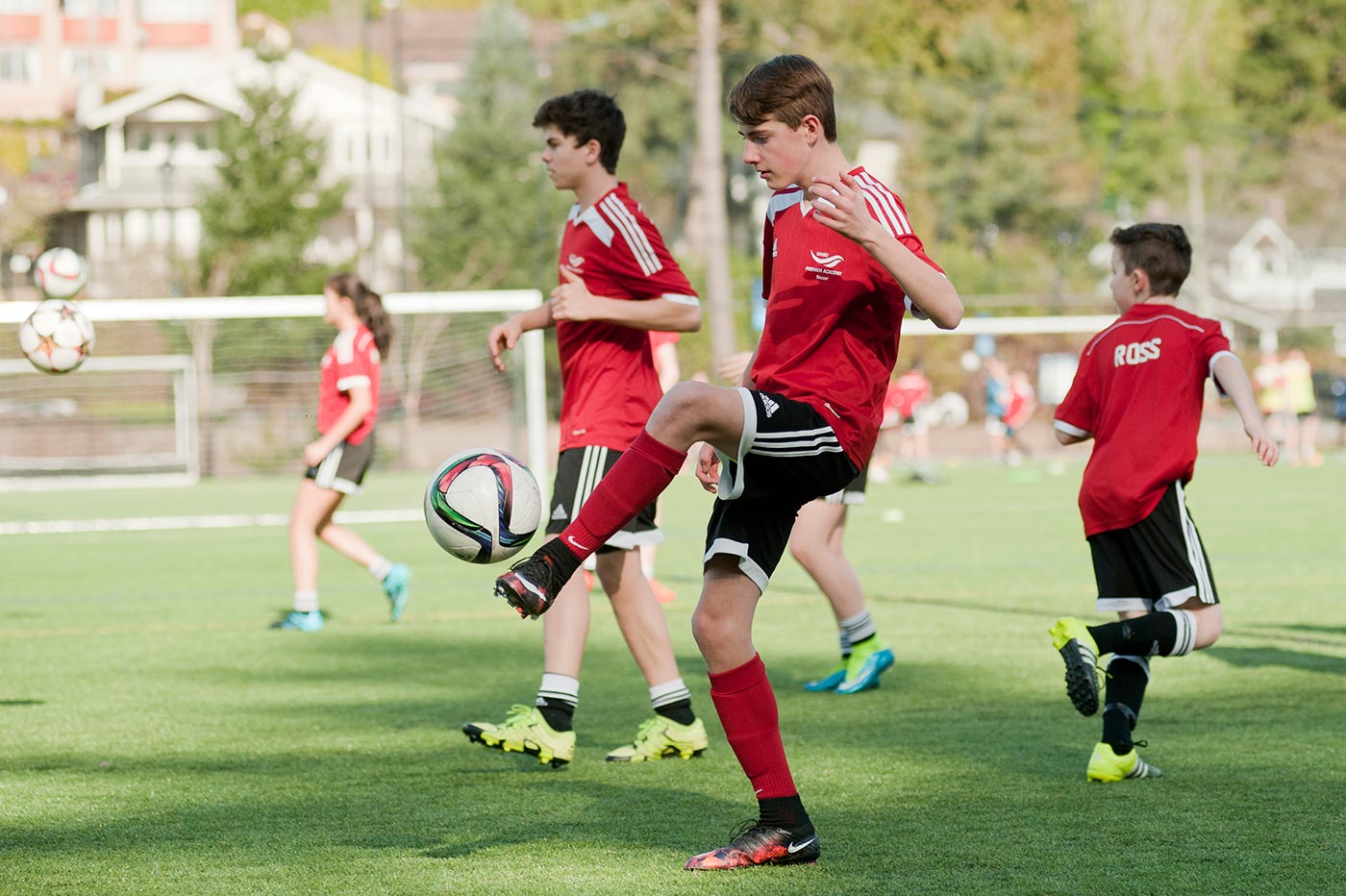 The Program Concept
The West Vancouver Schools' Premier Soccer Academy is a wonderful program for the student who wants to develop his/her potential as a high performance athlete or just simply wants to learn and enjoy playing the game. Students enrolled full time at WVSS, Rockridge or École Sentinel Secondary Schools have the opportunity to pursue the passion of playing soccer, while continuing to receive an excellent education.
Program Specifics
Academic Credits for Students
Students in the Premier Soccer Academy receive credits similar to all the students in the regular program at any one of the three high schools. Through participation in the year-long Soccer Academy students will receive course credits for Physical & Health Education for Grades 8, 9, 10; and Fitness & Conditioning for Grades 11 & 12.
---
Assessment & Evaluation
Students' skills and fitness levels are continually monitored. Coaches then work with the students to set goals and objectives for the year.Our coaching staff plan their lessons and sessions based on the on-going needs or progress of the students. We emphasize to our students the importance of forming good habits for success, not only in soccer, but also in school and in their relationships with others. Students are encouraged to be consistent in areas such as focus, work ethic, and attitude during all training sessions. Within the classroom component, students are monitored and assessed as they are encouraged to demonstrate knowledge and understanding of key topics, submit quality class and homework assignments, display excellent overall effort and cooperate well with their peers.
The Premier Soccer Academy provides the following:
Premier places for learning: Any one of our 3 Secondary Schools: West Vancouver Secondary, Rockridge Secondary or Ecole Sentinel Secondary Schools
Premier facilities: Ambleside All-Weather Fields, Level 10 Fitness,  Hollyburn Country Club
WVSD supports the Sports Academy format playing an integral & important role
Director of Instruction, along with classroom teachers, closely supervise and monitor student progress both within the Academy as well as within the academic setting
Students are transported one-way to the facilities
---
Excellent, qualified and competent instructors/teachers
Ratio of 1 instructor to 8-12 students
Goalie instructor for goalkeepers
Exposure to soccer-specific training
On-going daily assessment all year
Parent-teacher interviews offered to parents
Course credits:  Physical & Health Education 8, 9 & 10; Physical Education 11 &12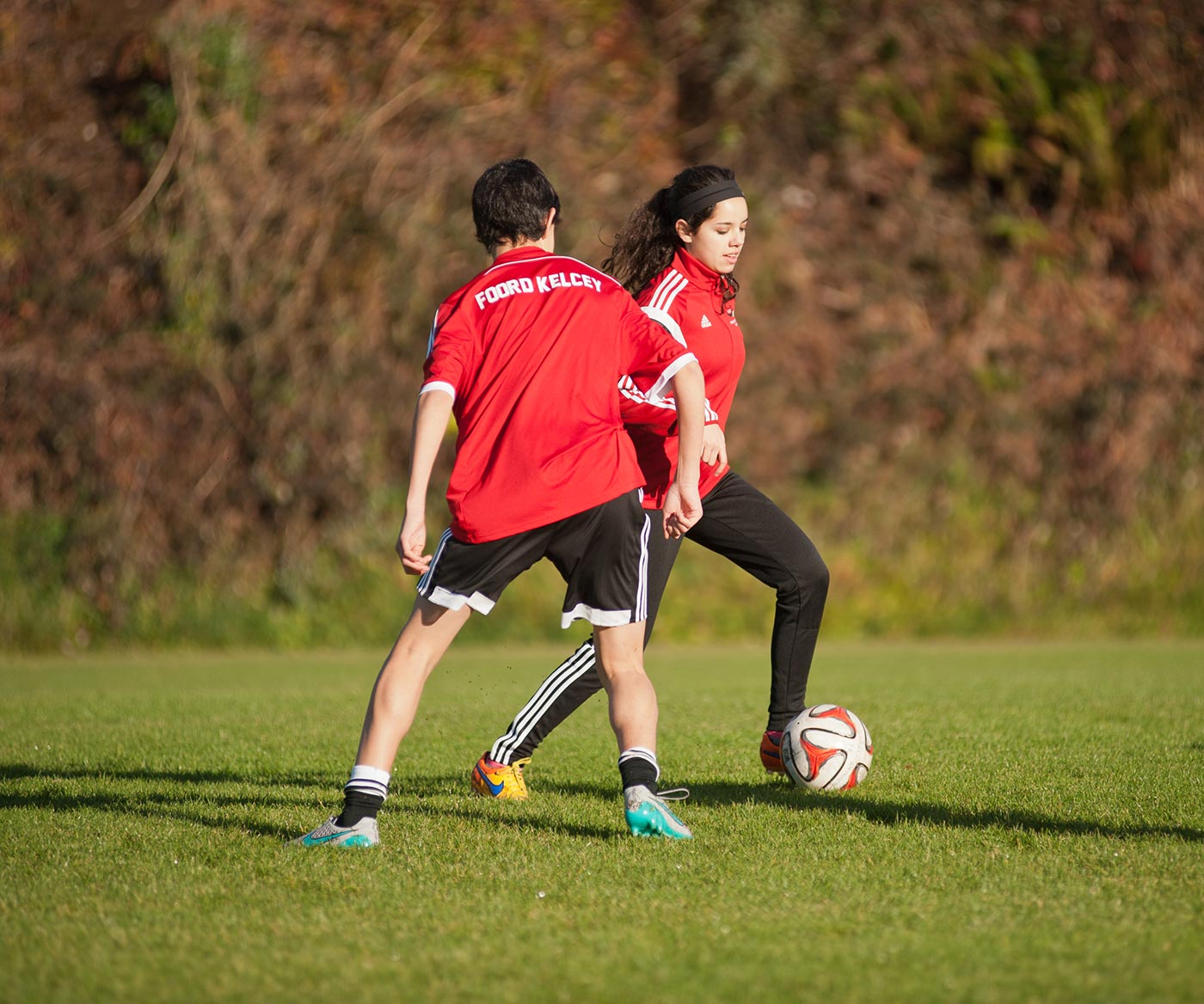 Fact Sheet
Students must be registered full time at one of the district's secondary schools: West Vancouver Secondary, Rockridge Secondary or École Sentinel Secondary.
Male or Female
Grades 8 – 12
A minimum of C+ average is expected academically
Good to excellent work habits are expected in each subject area
Good to excellence is expected in the area of social responsibility
Note:
Students are transported one-way by bus from their school to Ambleside on-field day.
Parents are then responsible for picking up the students at Ambleside at 3:00 p.m. at the conclusion of each on-field session; or at one of the indoor facilities at 3:00 p.m..
Additional information on tuition & fees:
Clothing Kit: Jacket, pants, t-shirts, jersey; shorts, socks (and optional items).
Water bottle: Students are expected to bring a water bottle to all on-field & off-field sessions
 year (OPTIONAL)
Tuition $2750 per year. Fee divided into 10 equal payments @ $275/month x 10 months (Sept. – Jun.)
Acceptance & Eligibility
Students selected to participate in the West Vancouver Schools' Premier Soccer Academy must provide a report card that indicates good progress in academic subject areas, as well evidence of socially responsible behaviour, a good work ethic and an overall positive attitude.
A copy of the student's report card is a requirement. Parents are encouraged to scan a copy of the student's most recent report card (dnelson@wvschools.ca) when registering.
Please note that registration to the Soccer Academy program is separate from registration to the school itself. Parents whose students are not in-catchment or parents whose students are not attending one of the school's feeder elementary schools, must also register on-line to the secondary school itself.
In-catchment families can register on-line to the school anytime. Out-of-catchment families may register to the school of choice as soon as this is available (e.g. mid-January). Parents are encouraged to check with the school regarding the date that registrations are being accepted. Once registration has been received and students have been accepted into the program, parents are asked to bring all necessary documentation to the school's main office.
In addition, parents of students going into Grades 9-12 must also contact the school's counsellor to review course selections.
Contact Information
PLEASE DIRECT INQUIRIES TO:
Diane Nelson
Director of Instruction
West Vancouver Schools Premier Academy
Office Direct Line:
604-981-1150
Cell:
604-786-3575
Email:
dnelson@wvschools.ca
Students interested in the Premier Soccer Academy must complete a Student Information Form.