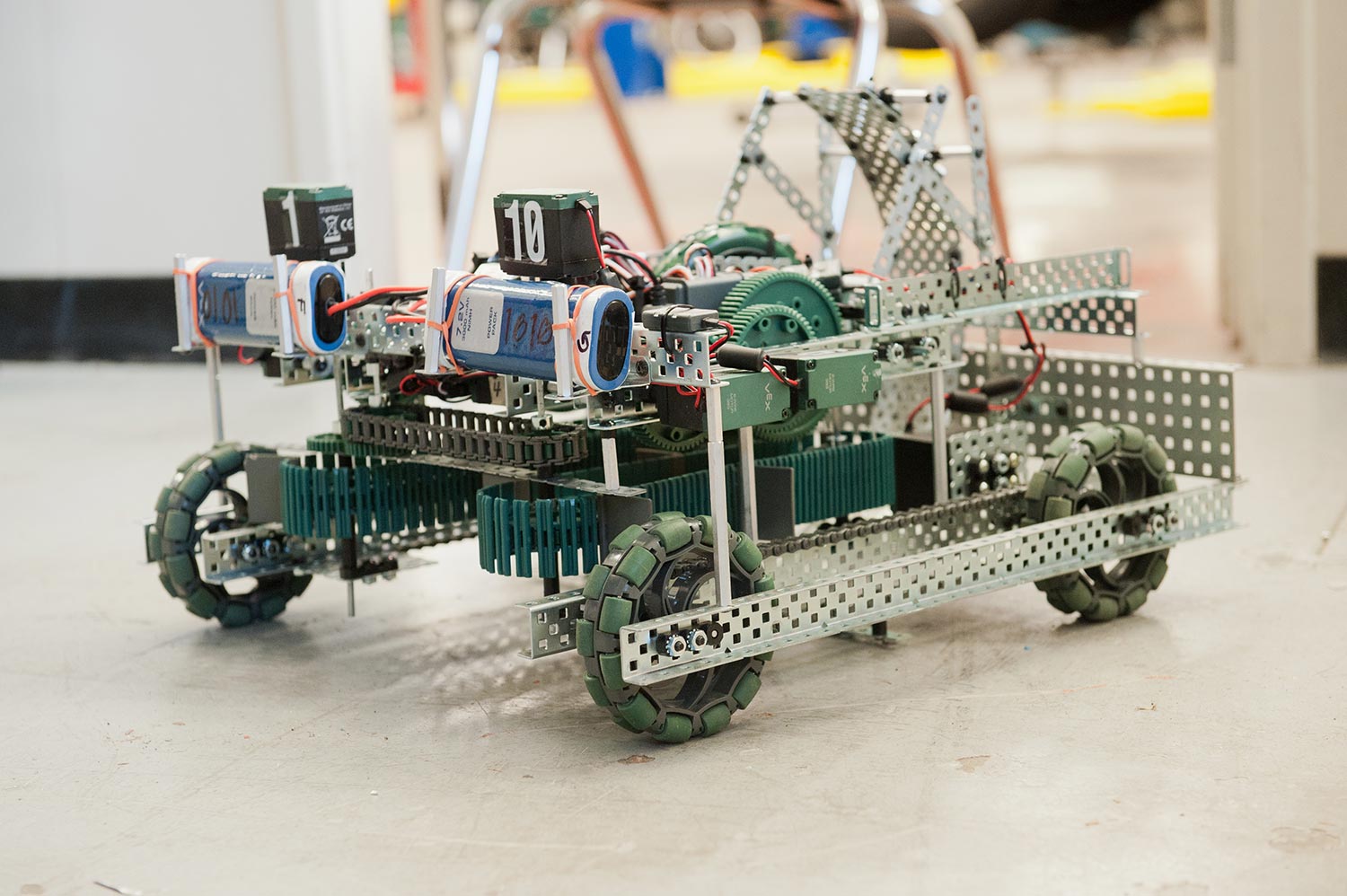 Premier Mechatronics Robotics Academy Program
Mechatronics Robotics
Grades 9-12, Boys and Girls, Eligible
Evening Information Session
Wednesday, February 6, 2019
5:30 – 7:00 pm
Sentinel Secondary
General Academy & Academic Overview 5:30-6:00 pm | Library
Mechatronics Robotics Academy Information 6:00-7:00 pm | Library
Click here to view schedule of all Academy Information Sessions
View Personnel | View Robotics Challenges & Competitions
The Premier Mechatronics Robotics Academy is an example of West Vancouver Schools' commitment to facilitating increased student opportunities in STEM (Science, Technology, Engineering, Math) education in a creative, exciting and competitive environment.
It is not out of the question that we will be working and living side-by-side with robots in the near future. Learning new skills in this niche area of engineering promises to engage students in STEM learning and open the doors to opportunity.

To provide students with an opportunity to increase their knowledge, skills and abilities in the areas of design, programming, and building in an engineering or technical environment
To expose students to outstanding educators, coaches, and mentors
To work with local and international groups to provide young student engineers the best possible competitive experience
To provide outstanding facilities and equipment for students
To provide students with real world experiences that develop the ability to effectively contribute as a member of a team. In other words, understanding the importance of being a positive, constructive team player on an engineering team.
To emphasize the importance of sportsmanship and fair play
To encourage students to direct their own path to solutions
To help students gain self-confidence and strengthen their ability to become innovative thinkers. We want to inspire students!
To help students increase creativity & problem-solving skills to tackle challenges
To provide students opportunities to learn by making mistakes – as failure is a path to tremendous success
To provide students awareness and knowledge of a pathway in engineering and technical careers that includes Canadian, American and International universities and colleges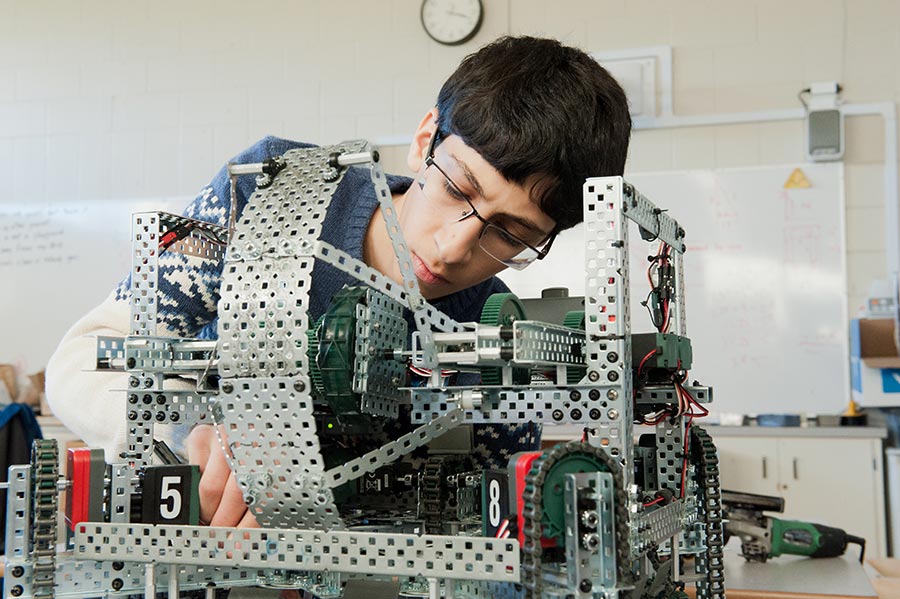 The Program Concept
The Premier Mechatronics Robotics Academy is a choice program offered to students who are registered full-time at West Vancouver Secondary, École Sentinel Secondary, or Rockridge Secondary schools.
This program offers students the opportunity to explore their potential in Competitive Robotics as a way of using STEM (Science, Technology, Engineering, Math) skills in a practical and hands-on environment.
Students work in design teams, in a variety of roles, to research, design, build, program and test robots, ultimately competing in robotics competitions, locally, provincially, and internationally.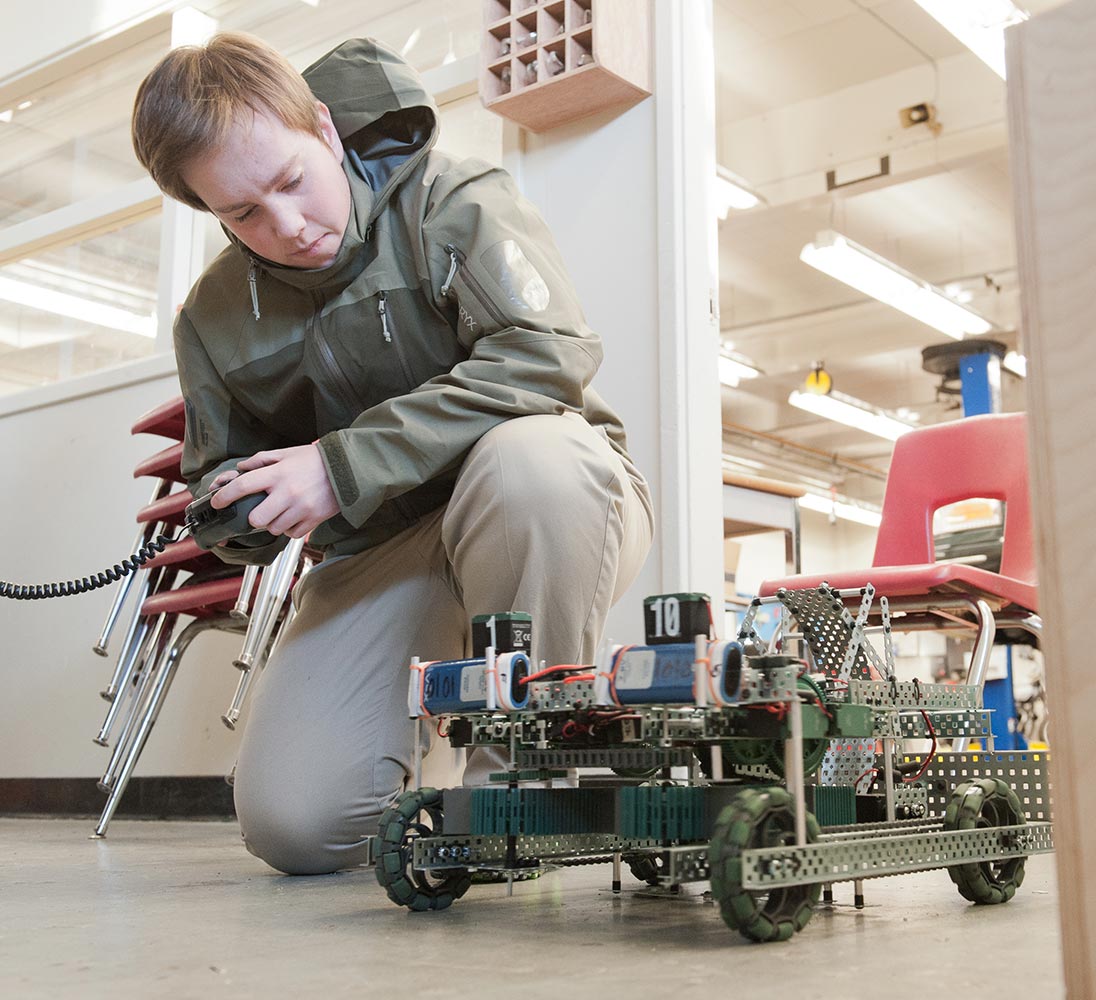 Fact Sheet
This program is:
Designed for boys and girls, Grades 9-12, who are registered as full time students at West Vancouver Secondary, École Sentinel or Rockridge Secondary
Conducive to scheduling students' full academic requirements in the mornings in order to allow students the ability to participate in this program of mechanical & electronic engineering skill development every second day in the afternoons
Students registered in the Robotics program receive the following courses:
Electronics and Robotics 9
Mechatronics Robotics 10-12
Students expected to enter and compete in robotics competitions locally throughout the months of October to April.
There are usually 5 tournaments locally, plus a provincial championship (if the team qualifies). If teams do well provincially, teams can qualify for the world championships. Strong teams may also be invited to compete internationally.
Locally, competitions are held all day on Saturdays
Tuition $2500 per year. The fee is divided into 10 equal payments @ $250 per month x 10 months (September – June).
*Tuition does not include entrance fees for competitions.
Requirements & Registration
A student selected to participate in the Premier Mechatronics Robotics Academy must provide a copy of their most recent report card, indicating very good progress in academic subject areas, as well as evidence of socially responsible behaviour, an excellent work ethic and an overall positive attitude.
This Premier Academy is a wonderful program for students who want to develop their potential in a unique setting that is practical, theoretical, and competitive. Students will learn innovation skills such as critical thinking, communication, collaboration and creativity as they carry out fun & meaningful projects that involve mechanical & robotic equipment, designed and built in a team environment.
Contact Information
PLEASE DIRECT INQUIRIES TO:
Diane Nelson
Director of Instruction
West Vancouver Schools Premier Academy
Office Direct Line:
604-981-1150
Cell:
604-786-3575
Email:
dnelson@wvschools.ca
Students interested in the Premier Mechatronics Robotics Academy must submit the Student Information Form.