Curiosity and passion are important ingredients for success in high school and beyond. West Vancouver Schools continue to offer the Ignite Your Passion program, a series of courses designed to tap into the interests and aptitudes of our students in Grades 6 & 7.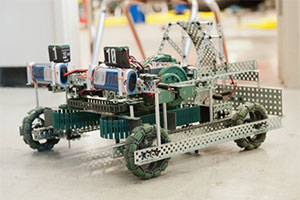 One of the most important transitions in a student's career is the move from elementary to secondary school. This Ignite Your Passion program is designed to support students in that transition. The series of courses provides exciting opportunities, introducing students to areas of interest that they may continue to pursue once they arrive to their secondary school of choice.
For the 2016-2017 school year, the Ignite Your Passion program offered two different courses designed and taught by secondary school teachers. The courses were open to students who entered grades 6 or 7 in September, 2016. The sessions run weekly and outside of regular school hours. Criteria for acceptance into the Ignite Your Passion program is specific to the individual course being offered.
Passionate students are inspired by what they are learning. Apply in early 2017 to kick off the 2017-2018 school year! A link to the application form will be available from this page once open.