Broady elected to BCSTA Board of Directors
April 25, 2017 - 2 minutes read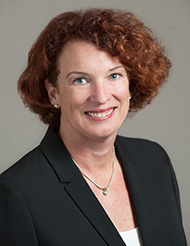 West Vancouver — Students across the province gained a strong advocate, following the election on April 22 of Carolyn Broady to the BC School Trustees Association's (BCSTA) Board of Directors on the first ballot.
First elected as a School Trustee in 2011, Broady's passion for education issues evolved out of successive roles with her school Parent Advisory Council and was further developed as Treasurer and Chair of the West Vancouver District Parent Advisory Council (DPAC). Since her re-election as a Trustee in 2014, Broady has served as Board Chair for the school district, and has taken on a number of leadership roles on BCSTA committees.
"We ask our students to look at big ideas, to be critical thinkers, and to work collaboratively — and Trustees need to do the same," said Broady. "It's important to challenge traditional thinking and focus on student success, being prepared to work with the new government in whatever form it takes."
Broady told Trustees gathered at the AGM that in her education governance roles, she has always measured her decisions by asking herself a single question – 'is it good for kids?'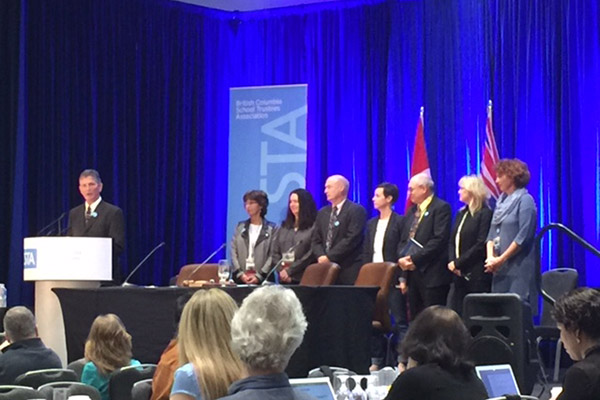 "We were very pleased to hear that Broady will continue to ask that question as she assumes her new responsibilities at the BCSTA," said West Vancouver Schools Superintendent/CEO Chris Kennedy. "We know she will be a strong advocate for students across the province in this new role, and that she will to make co-governance a top priority as she builds relationships with other education stakeholders."
Broady joins fellow Trustees Gordon Swan (President), Stephanie Higginson (Vice-President), Alan Chell (Director), Gloria Jackson (Director) and Donna Sargent (Richmond), who were also elected to serve on the BCSTA Board.