New fitness deals negotiated by wellness committee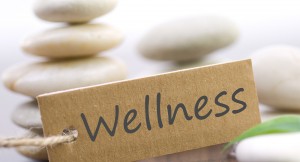 Wellness is front and centre in West Vancouver Schools! After the launch of the Wellness Committee last year, there has been a flurry of activity to discover how best to promote and deliver wellness opportunities to everyone on our team.
Earlier this school year we asked what you wanted through an online survey and you provided us with valuable feedback to move our initiatives forward. Your primary concern was identified as increased physical activity and fitness. In January, we announced that entrance fees to the West Vancouver Run would be covered by the Superintendent. We were a force of more than 170 strong and won the largest team award. Many of you told us that the run was a great incentive to get active and a fantastic way to connect. Some of you are obviously avid competitors and ranked very well in the overall standings. Check out the race results here.
We have also been successful in obtaining corporate discounts for fitness centers and yoga studios to assist you in pursuing the active lifestyle you want.
We now have partnerships with Club16 Trevor Linden Fitness and She's Fit gyms as well as Steve Nash gyms across the Lower Mainland. Employees can find information on how to register and take part in these discounts on the Wellness page within Inside45.
We are working on others and hope to expand our reach beyond the North Shore.
But that's not all! We are continuing to search for more opportunities to promote healthy living and wellness. Be on the lookout for more challenges, more discounts, and more activities designed to improve health, wellness, and connections throughout the district.