Spring is the creative season in West Vancouver Schools
March 16, 2015 - 5 minutes read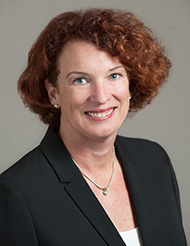 Welcome back to the final term of the 2014-2015 school year! We hope that families enjoyed a wonderful spring break, whether you spent the time at home or took advantage of the opportunity to escape the rain.
With the arrival of spring, March and April provide special opportunities throughout our district to focus on the visual, creative and performing arts. Schools are preparing for our third annual Lighthouse Festival, a highly successful showcase event that brings creativity out of the classroom and into the community. In the previous two years, the hard work of our parents, teachers, students and staff has made this signature event a huge success.
During last year's Lighthouse Festival, WVSS teacher Jackie Wong's inaugural SD45/One event enticed many of our alumni back to their home community to exhibit at the West Vancouver art gallery. SD45/One also created opportunities for several alumni artists to work alongside a number of our senior students on visual arts projects. The gala and waterfront container displays brought art to life in the community for a few weeks, and we have been so fortunate that one of the legacies of this event has seen several alumni continue to work with students this year.
Ross Penhall, a West Vancouver School alumni whose work is featured in galleries throughout North America, works frequently with emerging artists enrolled in Art West 45, a full-day, broad-based visual arts program based at West Vancouver Secondary School. The program encompasses photography, 2D and 3D projects, as well as film and television or animation, and is open to students in Grades 10-12 who have a strong interest in visual arts and design.
At Eagle Harbour Elementary school, Artist-in-Residence Cathy Kluthe worked with students last month using a range of media on cultural themes, and at Gleneagles Elementary, choir groups will have the opportunity to perform with musician Norman Foote at the Kay Meek Theatre on May 9th.
Many of our schools also access resources through ArtStarts in Schools programs and grants. This non-profit organization provides innovative arts programs for young people, practical resources for teachers and artists and advocates for arts in education.
Each year in the spring, several students in our three high schools perform a theatre production. The quality of the performances is exceptional and members of public are invited to attend. West Vancouver Secondary School just concluded their production of The Venetian Twins at the Kay Meek Centre to rave reviews while Rockridge Theatre Company's presentation of "You are Here" takes place at Player's Hall from March 29-April 1.
Theatre 45, is working with the Rockridge family of schools this year, offering Playbuilding for students in Grades 4-7. Participation in the small group setting under the guidance of a professional director stimulates the imagination and develops teamwork, leadership and self-esteem.
Lighthouse Festival kicks off this year at Park Royal and at Gleneagles and West Vancouver Community Centres during the week of April 20. Displays in the mall and in the community centres will feature student artwork from all of our schools, and two days of school performances will be featured this year. Planning is underway to include more community partners in 2016.
Our community partners are also busy planning events to support the arts in West Vancouver. The Booktopia festival is a major event  that offers students across the district an opportunity to take part in a series of events at the Kay Meek Centre and West Vancouver Memorial Library. Authors will visit our schools, and students will have an opportunity to take part in workshops, a youth art exhibit, a puppet show and more.
Booktopia: http://westvanlibrary.ca/booktopia/
Sincerely,
Carolyn Broady, Chair
West Vancouver Board of Education