Let's talk about Education this Election year
September 27, 2016 - 4 minutes read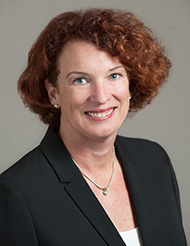 My first column of the year is being penned in the midst of a fairly tight election race south of the border, with a debate set for this evening that will be watched by millions – not just in the United States, but around the world. Many of us in the Canadian education sector will also be watching, not because the next President of the United States has any say over what we do here, but because all children deserve to have today's leaders attuned to the needs of our children today and tomorrow.
In British Columbia, the next provincial election, is scheduled for May 9, 2017. As has been practice in previous years, over the past several months, Victoria has been announcing funding – some of it previously committed – for education and other social programs, as well as financial, infrastructure and business initiatives. From now until the election (and hopefully beyond it), our provincial politicians will be more receptive to hearing about the value of public education.
While there are many exciting things happening in our system from the changes in BC's curriculum to an emphasis on coding in schools and new programs like robotics and dance, it is important for us to keep the focus on public education in the news. Those we elect next May must understand that their decisions around education have implications at every level of our society – for even the youngest children in our schools will be making decisions affecting the citizens of British Columbia little more than two decades from now.
As I watch the debate tonight my thoughts are sure to turn to our election cycle and the need for public education to be robustly discussed and debated by our provincial leaders.
As advocates for the parents, students and staff of West Vancouver, it is our goal to keep the pressure on, to make sure education is at the top of the list when BC goes to the polls this spring. Our children deserve no less, and with your support, we can make that happen.
Here's what you can do to help:
If you've recently moved, please take a few moments to change your address online to make sure your vote is counted;
Read and comment on public education in the media and on social channels as often as possible;
Attend a public Board meeting in our district – you can find the schedule and minutes for the previous meeting here;
Write your MLA to let them know that you care about the quality of our education system.
As we launch the 2016-2017 school year, I want to send a special note of thanks to the parents, students and staff who volunteer their time in our district. We have already seen so much evidence of your commitment on our playgrounds in our classrooms and libraries, and at special and sporting events this September. Your contribution is not only appreciated, but is also an integral part of what makes our schools so special. I hope to meet many more of you as we work together to make public education a priority for May, 2017 and beyond.
Carolyn Broady, Chair
West Vancouver Board of Education