June: A time for new beginnings
June 9, 2016 - 4 minutes read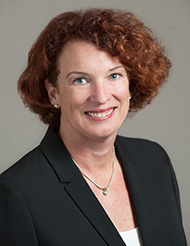 As we close the 2015-2016 school year, I am reminded that while many will be returning to West Vancouver Schools in September, a number of people in our community will be moving forward in new directions. Last week, we honoured this year's retirees at our annual celebration and we wished them well as they embark on the next stage of their lives.
Over the next few weeks, we will continue to honour our graduates at banquets and convocations, and as a parent of a graduate, this June holds special meaning to me. I had the honour of speaking at my son's graduation banquet last weekend and the great pleasure of knowing many of the graduates from each of our three secondary schools. It has been wonderful to watch each of them grow from bright, inquisitive young children into poised and confident young men and women. As I said when speaking to WVSS graduates, these young men and women are the recipients of a first class education, and I have no doubt that each and every one of them will use their talents and skills to make a difference in the world. I wish them all great success, and I hope that each one finds and follows their dreams.
It has also been a wonderful year of celebration in our schools, and momentum is building on many key projects that will move forward over subsequent years. In addition to new academies, we have seen the West Vancouver Place for Sport fundraising campaign get underway, and a team from Westcot prepare an experiment that is about to be launched into space and the International Space Station. The excitement in our schools is tangible as our students participate in sports days, year-end concerts and musicals and celebrate the final few weeks of the school year.
Excitement leads to discovery, passion, and ultimately, brighter futures for both staff and students in West Vancouver Schools. The focus, as it has always been, is on excellence – both in our classrooms and our community. None of this could be accomplished without the advocacy and careful planning that has resulted in balanced budgets, and continued and on ongoing emphasis on ensuring funding is directed to the classroom. We are grateful to our staff for their hard work and for their dedication and collaboration as we began navigating the first of three years of important changes to the curriculum.
Finally, on behalf of the Board, I want to thank the many parent volunteers and students who generously gave of their time and expertise to help us make this district a shining example of community spirit. The collective effort of our community to drive change and make a difference is a critical component of student success.
We wish every parent and member of our staff a safe, happy summer break, and look forward to welcoming many of you back this fall.
Carolyn Broady, Chair