Celebrating Quality Public Education
October 19, 2016 - 4 minutes read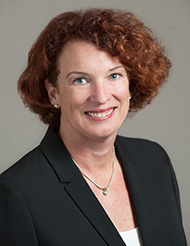 Over the past few weeks many of you have followed the increasingly troubling situation in Vancouver. While my greatest hope is that all sides can find a way to move forward, ensuring students and student needs are put first, I want to ensure each of you that here in West Vancouver all is well.
As always our focus is, and will continue to be, on what is best for our students. Like an engine that runs best when all parts are tuned and working together, providing good governance is something that those elected to office work hard to achieve, regardless of political affiliation. Here in West Vancouver it is well understood that good governance, while important, is only one part of the equation — so much that is great about West Vancouver Schools depends on the work of our talented staff, dedicated parents, hardworking students and in creating strong community partnerships.
In West Vancouver, we understand that our role is one of effective advocacy for the students and families accessing the high quality public education that our district provides. We are guided by our values, including community engagement, innovation, authenticity, accountability, inclusiveness, excellence and happiness.
Our work with community partners to address issues that affect young people and families has been very effective, including work around youth mental health, improvements and access to local facilities and services, education funding and awareness campaigns on public health and safety matters.
We were pleased to see that our efforts with partners across North Shore continue to pay dividends with enhanced community mental health services for youth, provided by the HOpe Centre. We will also be hosting Dr. Stan Kutcher, a global expert in adolescent mental health in early December at our Kay Meek theatre, in collaboration with partners from across the North Shore.
The Kay Meek Centre, one of the finest theatres on the North Shore, also continues to offer exceptional access to performing arts education across the district, enjoyed each year by growing numbers of students, staff and families in West Vancouver. It was at this venue just last May that we were also privileged to host the launch of the fundraising campaign for the track and field project at West Vancouver Secondary School, the West Vancouver Place for Sports.
Upcoming work with community partners will include an awareness and education campaign this fall on the dangers of Fentanyl, together with our health and policing partners.   Our staff will also be engaging parents in the community around student reporting – a hot topic in BC education right now.
In our day-to-day decision making within the overall tent of BC public education, the West Vancouver Board of Education works as a team. Our vision is at all times very clear – to provide the finest education experience in the country. For that reason, preserving and enhancing the quality of our key relationships to provide better outcomes for stakeholders is one of our highest priorities.
Carolyn Broady, Chair