Building Support for North Shore Youth Mental Health
November 18, 2016 - 4 minutes read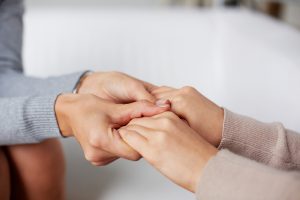 During this week's public Board meeting, we were treated to a presentation from a group of Sentinel students about their trip to help build a simple home in a community in the Dominican Republic. They shared a very moving story with us about what they learned – chiefly that good health, strong family ties and abundance is something that too many of us on the North Shore take for granted. While poverty and disease does impact many Canadians, relatively speaking, our communities are safe and healthy places to live.
Even so, there are issues on the North Shore, and in many communities across the country, that can be devastating for those affected by them, particularly when they affect young people. Substance misuse, mental illness and homelessness affect far too many promising lives. According to Ministry of Health data, more than 75% of all substance misuse and mental health issues appear before the age of 25, and 1 in 5 young people report mental health or problematic substance use. While we often think of these issues as problems to be addressed by specialists in isolation, health professionals working with youth report that mental health and substance issues often occur together.
There have been many organizations working to address these issues at many locations across the North Shore, but as we heard from Vancouver Coastal Health guest Terry Bulyich in a presentation that situation is about to change for youth and their parents in West and North Vancouver.
The North Shore has been chosen as one of five new locations across BC for a provincial integrated youth health service centres, modelled on the Granville Youth Health Centre in Vancouver. A one-stop shop for youth intake, treatment and recovery, the integrated approach has to youth mental health has been a high priority for our district's student support team and the district's Comprehensive School Health Committee for several years.
Together with our partners, this centre, accessible by public transit and conveniently located on 1st Street in North Vancouver, will offer hope to families and youth looking for treatment options, referrals, housing and employment opportunities.
In the coming weeks, our district, together with North Vancouver, is offering parent education events on substance misuse and the new mental health curriculum. The first event, hosted in North Vancouver and addressing the growing concerns about Fentanyl, was quickly fully subscribed. The second event, on youth mental health, with Dr. Stan Kutcher, which takes place on December 6 at the Kay Meek Theatre is now also at capacity. These are clearly topics that resonate in our community. We will be sure to find other ways to help spread this important information.
We are proud of our community, which has a long tradition of coming together to create dialogue and build the infrastructure to support and care for those who live here. Whether your child is affected by one or more of these issues, as a community, we are stronger when we share a common understanding of the issues and work together to find solutions.