Reaching out and connecting is key to a richer experience
April 16, 2015 - 3 minutes read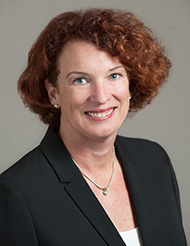 One of the challenges in any democracy is how to best govern in the interests of citizens. The first step – made somewhat easier and yet more challenging due to technological advances – is to connect with the people you serve. While communications are faster and lead to more accessibility, the personal nature of face-to-face connections has been sacrificed to some extent.
School Trustees are, of all our elected representatives, closest to the community they serve, which is helpful in determining public opinion, as we live and work in the communities we serve. Nevertheless, the need to connect remains as vital to representative democracy as ever, and our Board is working directly – and as often as possible – with youth and others to improve community services for our students in both school and community spaces.
While we have done this in the past, a rapidly changing world and new approaches to education necessitate an even greater emphasis on working directly with stakeholders, such as our students, to navigate these situations successfully.
One of the most important areas of focus for us as we begin to develop our strategic plan is to cultivate stronger relationships directly with students. Often, we think (and say) that youth are the future of our community, but it's important to remember, as one group in a Marketing 11 class did recently, that young people live in and use the services in our community today.
At our recent Board meeting, the West Vancouver District Student Council (WVDSC) presented a student survey that they conducted to help us better understand access to and availability of community services for youth in our community. The presentation was enlightening, not only for the information it provided, but also for the passion and leadership these students demonstrated in reaching out to their own constituents.
Based on the information they had gathered, the WVSDSC concluded that there are not enough services for youth in West Vancouver. They now hope to work with West Vancouver Schools, the District of West Vancouver and other community groups to identify areas of need and work to increase community services for youth.
We connect with our student leaders regularly, but we know it will be valuable going forward to establish more frequent two-way communications on a regular and ad-hoc basis.
In closing, to govern effectively we must be willing to listen and reach out to those we serve. In future columns I hope to report out on how our Board is deepening these connections so that the education experience in our system – and of governing our schools – is a richer one for everybody involved.
Sincerely,
Carolyn Broady, Chair
West Vancouver Board of Education