The Generosity of West Vancouver
May 16, 2017 - 4 minutes read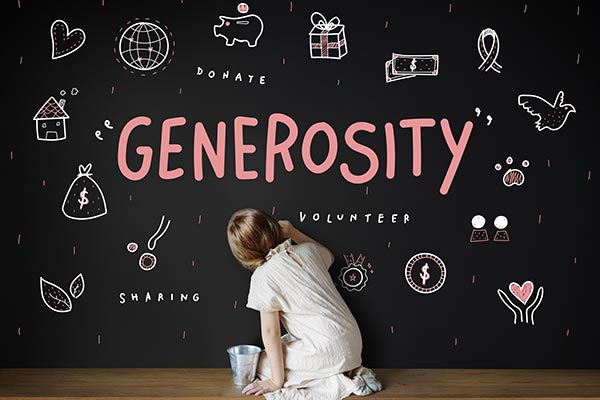 In West Vancouver, we are extremely fortunate to have a community that is dedicated to building capacity in education and on behalf of causes large and small, both locally and globally. This spirit of giving comes to our schools as well in many ways, and includes thousands of hours of volunteer time, year-round fundraising efforts in every school and district-wide community drives for causes that touch us all. Our community, fortunately, is a very generous one, and together, these efforts develop a strong sense of civic duty in students and organizations throughout West Vancouver.
In recent years, PACs across the district have contributed to new or improved playgrounds, by raising funds and dedicating time to projects that directly benefit children. One of the most ambitious projects in this respect is the newly built PJ Outdoor Learning and Community Park at Ecole Pauline Johnson, where parent organizers have arranged to host a grand opening on June 2. All are welcome to this event, and I hope to see many members of our community in attendance at the celebration, which culminates five years of planning and volunteer efforts.
Students are also very generous, in the classroom, and as part of school clubs or personal initiatives. Over the years, they have hosted pancake breakfasts, organized food and pyjama drives and planned runs, craft fairs and more to raise funds for causes that benefit those in need or who suffer from disease or disaster. These are extremely important contributions to make, not only for those who need the help, but also for those who get involved, since research shows that the very act of giving has enormous psychological and social benefits.
There are also many different ways to give outside of our schools, and while West Vancouver is by comparison a very fortunate place to live, there are many people and initiatives competing for scarce public resources, even on the relatively prosperous north shore. We are grateful for the generosity that we see in our schools every day to address need and build a joyful, happy place to learn and work.
WVS Legacy Projects
Last month I dedicated this space to discussing the kind of project that builds community and has a longer term legacy impact. This major effort involving local organizations and individuals to build the West Vancouver Place for Sport at West Vancouver Secondary School is really more about investing in our future, and there is incredible value in this kind of giving as well. Charitable donations that build infrastructure benefitting our community and our students will provide rewards for generations.
Another legacy style project in place is the West Vancouver Board of Education Enhanced Opportunities Fund, managed by the West Vancouver Community Foundation. Established by the Board in 2014, only the interest earned on contributions to the fund may be disbursed. This preserves the fund well into the future, and continues to benefit students in the district for years to come. For questions about our legacy projects, please contact our Secretary-Treasurer, Julia Leiterman at jleiterman@wvschools.ca.
As we begin to move towards the end of the school year, there is a lot to be thankful for in West Vancouver Schools.  I want to thank the many parents, coaches, teachers and students for the work and generous contributions they make to ensure that our district is such a special place, connected to the community that we all enjoy. I am very proud of the team effort that goes in to providing hope and joy for so many generations of students and families past, present and future.
Chris Kennedy
Superintendent of Schools