World Teachers' Day
October 4, 2019 - 2 minutes read
In 1994, October 5th was proclaimed World Teachers' Day.  On this day we have an opportunity to express our gratitude and say thanks for the tremendous effort teachers make to positively impact students' experiences at school and in life.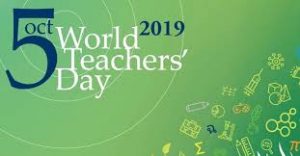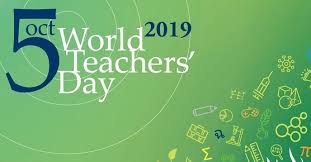 Rockridge Secondary School teachers are exceptionally skilled in the many roles and responsibilities inherent in their jobs. They put learners first. They are sensitive to students' needs to ensure each feels successful at school.  Producing knowledgeable, critical thinkers and complex problem-solvers is important, yet they understand that students' social-emotional development and well-being are also priorities. Teachers recognize that their role in the development of adaptable, caring citizens is key.
After our students shared words that describe their teachers, it was apparent that they appreciate their teachers immensely. The wordle created below represents their thinking.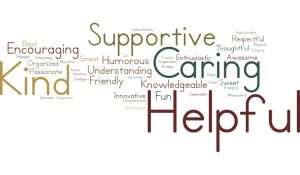 I am grateful to work with such innovative, dedicated educators who support our learners and model a love of learning.  As one Grade 8 student so aptly wrote, "I think the teachers at Rockridge are first of all great at teaching, but they are also all so much fun and engaging.  The teachers at Rockridge make learning fun!"  
Today and every day, I wish to honour and thank our teachers for providing experiences that are engaging, spark curiosity, and promote global citizenship. The role you play in developing tomorrow's leaders is important and impressive. Thank you for being helpful, kind, caring, and supportive and for demonstrating so many other qualities that undoubtedly are making a difference in the lives of our youth. Happy World Teachers' Day to teachers at Rockridge, in West Vancouver Schools, and throughout the world.