World Teachers' Day 2020
October 4, 2020 - 3 minutes read
In 1994, October 5th was proclaimed World Teachers' Day.  On this day we have an opportunity to express our gratitude and say thanks for the tremendous effort teachers make to positively impact students' experiences at school.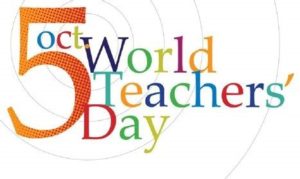 Yet students' school experiences have changed.  Schools have changed. The global pandemic has triggered the need for schools to shift their direction, all the while continuing to provide an outstanding education for students.  What remains unchanged is the willingness and flexibility consistently demonstrated by teachers to adjust their practice to meet the needs of all learners.
Thanks to West Vancouver School District's Superintendent Chris Kennedy, administrators had an opportunity to hear and learn from Dr. Yong Zhao at the start of this school year.  A professor at the University of Kansas and respected thought leader, Zhao emphasized how schools play a key role in the development of self-determined learners.  He used a floor and ceiling analogy to illustrate how the floor equates to the qualities, skills and competencies students possess, while the ceiling is where students recognize their own uniqueness and take ownership of their learning pathway.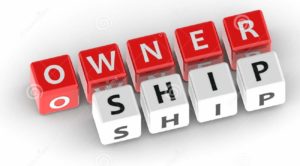 Who cultivates students' strengths and passions and helps them recognize their unique qualities?  Who provides a space for students to develop and practise self-determination and manage their own learning pathways?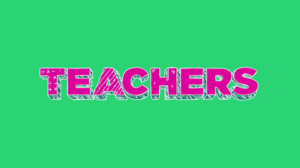 Teachers do an incredible job every day of not only providing authentic learning opportunities, but in developing students' confidence and self-efficacy.  Teachers empower learners to manage the obstacles and unpredictability evident in our world today and help them carve a pathway and shape a future which brings them joy and satisfaction.
Rockridge recently held its 'Meet the Teacher' night in a virtual format.  Below is a note from a parent following the event.
"We are feeling truly blessed tonight after having 'met' the kids' teachers today.  All of our kids' teachers are clearly passionate about teaching, and are genuinely engaged with our children. A huge thank you to the entire Rockridge team. It is going to be a great year."
Thank you teachers for being adaptable as you plan and provide engaging learning activities and for keeping learners' well-being at the core of your practice. And thank you for your passion and for being kind and caring as you guide students in their journey to 'reach the ceiling'.
Happy World Teachers' Day!