Some Things Never Change
September 4, 2020 - 6 minutes read
Welcome back!  I hope you had a wonderful summer break. Who would have thought that masks hanging from rear-view mirrors and phrases such as 'social distancing' and 'flattening the curve' would become commonplace?  What a great deal of change in a relatively short period of time for us all.  Nevertheless, I hope you found many ways to relax and enjoy our beautiful city and province.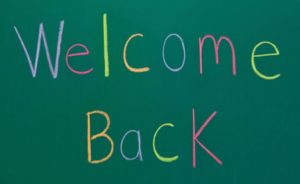 With the birth of my second grandchild in July, I stayed close to home and enjoyed being connected with family as well as completing a few minor renovations around the house. I was definitely a frequent customer at Home Depot!  And in late July and August live sports provided a welcome distraction and a great source of entertainment.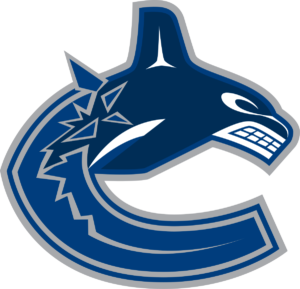 Following the Ministry announcement on July 29th, we soon began to make plans for re-opening our schools in September to accommodate all of our students.  The provincial guidelines of cohort sizes forced us to re-think our schedule.  And 'force' is probably not the right word, as it has a somewhat negative connotation.  In fact, this change in the health and safety requirements from the Provincial Health Officer was an opportunity for us to work together in our schools and with district staff to be creative in our scheduling.  We recognize that students' mental health and well-being are vitally important and we wanted a schedule that supported both their social-emotional and academic needs, all the while respecting Ministry guidelines.
The Timetable
As you are now aware, the school year will be organized into quarters, each consisting of approximately ten weeks. Students will be enrolled in two courses each quarter, one in the morning and one in the afternoon.  Each class will be  160 minutes, with a scheduled break.  Afternoon classes for Grade 10-12 students may be delivered using a hybrid approach to ensure learning cohorts do not exceed the maximum number.
On Tuesdays and Thursdays, the two classes will be shortened to ninety minute blocks and finish prior to lunch, allowing time in the afternoon for the Careers curriculum, Academies, AP (Advanced Placement) courses, IB MYP Personal Project guidance (Grade 10) and elective classes that are better suited to run throughout the year.  Students will also be able to access teachers and counsellors for support as needed.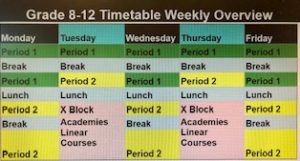 In the past many students have shared how difficult it has been to manage eight classes especially when assignment due dates and assessments all seemed to land at the same time.  In the quarter system, it is hoped that students can experience greater success managing their time with fewer courses to focus upon.  Longer classes in this more condensed format will also provide time for teachers to develop strong relationships with students.  As Anthony McLean stressed at Opening Day September 3rd, building a strong community is key when we welcome our students back to school. At Rockridge, we care about our students and understand the importance of making them 'feel seen'.
Health and Safety
To ensure we are in compliance with the operational guidelines outlined for school districts, masks will be required for staff, teachers and students in secondary schools in common areas (hallways, common areas, and buses) or whenever safe, physical distancing cannot be maintained.  There will be other measures in place in our school, including limits on the number of students in washrooms, directional arrows in hallways and classrooms, and hand sanitizers at entrance-ways and in classrooms.  Staggered start and break times will also allow fewer contacts and mitigate congestion in our hallways.   These details will be communicated with students when they return for their orientation session on September 10th and 11th.
The Year Ahead
Students will be pleased to see our new redesigned computer lab on the second floor, complete with 30 new devices, an area for collaboration, fresh paint and new carpet. Thank you to those teachers and students for providing input into the design.  We are excited for teaching and learning to get underway in this new space!
I look forward to continuing to work with our Parent Advisory Council (PAC) on our Outdoor Classroom initiative.  This will be located on the south side of the school surrounded by trees with a spectacular, calming view of the ocean.  What great timing to be teaching and learning outside! Watch for details from the PAC in the coming weeks.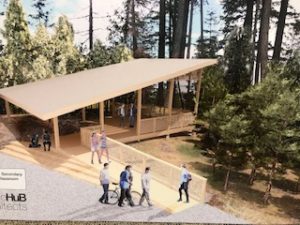 And finally, we will continue to encourage students to have a voice.  Whether pertaining to school matters or global themes such as racism and climate change, our students are tomorrow's leaders and we need to listen to them.
Although this upcoming year may look and feel different, what remains the same is our commitment to providing an outstanding education for our students.  As Superintendent Kennedy noted in his Opening Day speech, "We need the magic of what happens between students and teachers in the building."  We can't wait to welcome students back to Rockridge.