Rockridge Grad 2020 – One to Remember
June 26, 2020 - 14 minutes read
With the school year now complete, our graduates are officially launched. A terrific group of young adults are about to enter a new and exciting phase in their lives. I hope they are able to reflect on their years at Rockridge and focus on the events and activities that brought them joy.  With such an unusual ending to the school year, I understand that students faced some significant disappointments in many areas of school life. Spring sports, including golf, track and field, soccer and rugby were particularly impacted.  I recognize that school sports are a great vehicle for students to develop their athletic skills, discover the value of teamwork, and experience a sense of camaraderie.
Our Senior Boys' Rugby Team destined for Argentina and Uruguay was hit particularly hard when players received the news that their trip was cancelled due to the global pandemic.  What a disappointment, especially for those Grade 12 students who had worked so hard throughout the year fundraising for this amazing once in a lifetime opportunity.  Yet they handled this news with such maturity. I encourage these fine players to not give up and to continue to challenge themselves, as further achievements — big and small — await. 
For all Rockridge families, I hope you have a wonderful summer break and I wish to thank you for your ongoing support. I am already looking forward to the new school year with a sense of positivity and hope, knowing that in these times of change we will work together to make our students' school experience meaningful, productive and joyous.
Below is my Graduation Commencement Speech in which I provided some words of advice for our grads as they venture forward into unpredictable territory.  I also challenged them to be agents of change in a time when society is at a juncture. And of course, I reminded them that each of them will always be a Rockridge Raven.
For the Rockridge Graduates of 2020
I understand you were likely hoping for a graduation commencement ceremony surrounded by your friends and loved ones – in person. Yet this virtual format is a great compromise which still honours the significance of such a momentous occasion.
Your graduating year has been one you will certainly never forget for several reasons.  Two consecutive snow days in one school year is highly unusual, and then of course, an abrupt suspension of in-school classes following spring break.  This had a significant impact on post-secondary decisions, spring sports and many other special year-end traditions.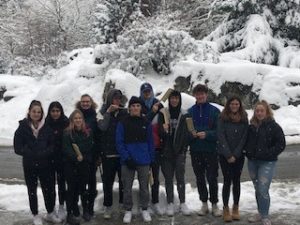 I can imagine that one of the hardest things to deal with was not knowing what's next.  This can be very disconcerting.  We have been finding our way these last few months without the help of GPS to guide us. We have had to be flexible in our thinking so thank you for being understanding.  I'm so proud of how you have handled these times of uncertainty with such resiliency and maturity.
I encourage you to recall the positive memories from your last school year as a Rockridge Raven. Our girls' volleyball team, what a powerhouse. And how about our boys' basketball team? North Shore Champions. That is impressive.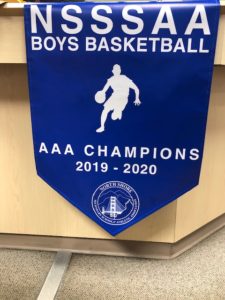 The school came together in a level of energy, enthusiasm and school spirit that I had not yet witnessed. Even some guy named Reggie made an appearance at a home game cheering you on? Many won't forget that.  I certainly won't.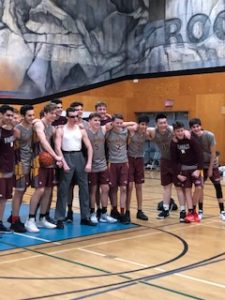 Theatre Company's production of the "25th Annual Putnam County Spelling Bee" at the Kay Meek Theatre was an impressive display of acting and singing talent, and the audience laughed throughout the entire performance.
Each of you will have unique memories – perhaps of a special field trip, a written piece that you completed with pride, a concert in which you performed, something you created in film or photography, in woodworking, in textiles, foods or art class that brought you joy and a sense of satisfaction and accomplishment.  And don't forget the Boat Cruise and your Semi-Formal – both fun-filled memories with your friends during your final year at Rockridge.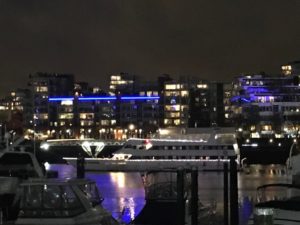 So when you are looking in the rear view mirror and reflecting on your Grade 12 year, yes, you graduated during a global pandemic (which hey – makes you special), yet try not to forget the bright spots that are well deserving of being wonderful memories.  Hold onto those.
Perhaps we will all reflect on these times and consider how we've grown and changed.  Maybe we have become more patient, open-minded, and less reactive.  What might have annoyed us before may not be as bothersome now.  The seriousness of the struggles humankind is facing serve as reminders for us all to recognize what things should really matter.  Maybe we have all learned to be more aware and appreciative of what we do have, especially the support of the loved ones in our lives.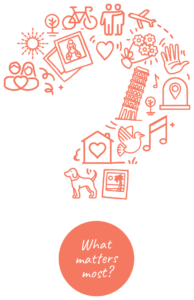 Your parents and caregivers have been your cheerleaders, sharing in your celebrations as well as shouldering disappointments right alongside you. They will continue to be there for you every step of the way.  Thank you parents for entrusting your precious children to us. We hope you realize that we took this responsibility seriously and we have provided an education that has prepared them well for their next steps.
We have a wonderful staff at Rockridge who understands the importance of educating both the heart and the mind.  Thank you to the staff for their dedication and hard work in providing relevant, engaging learning experiences. Thank you for being so attuned to students' emotional needs and for bestowing care and kindness upon each of our learners.  When I asked students to describe their teachers, it was no surprise when they identified these qualities most often – helpful, kind, caring and supportive.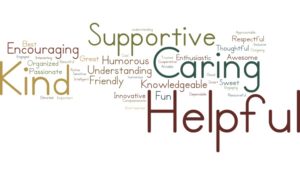 School has been your anchor for 130 months – a place where you have congregated to laugh and to learn.  West Vancouver School District's logo is a lighthouse, symbolizing educational excellence and stellar leadership. With the knowledge and skills you have acquired and developed throughout your years at school combined with your wealth of experiences and the family values instilled in you, each of you in a way is a lighthouse with all that learning housed within you.  You are well prepared to tackle with fervor the opportunities and challenges ahead on the horizon. Your beam of light will help you navigate unsettled waters with skill to be the confident, capable leaders I know you can be.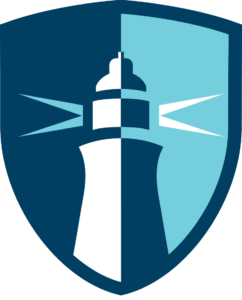 But as you venture forward graduates, I do have 3 pieces of advice which I hope may resonate with you and help you transition from the structure and predictability of school to the unpredictability of life.
And given that unpredictability, my first piece of advice is to be adaptable.  Things don't always go our way, and disappointment is certainly no stranger.  Rockridge has taught you how to be problem-solvers, ones whose broad array of skills can be utilized for a new use or purpose. Remember that.  Shifting gears like many companies of late have done in order to manufacture products in demand is an example of adaptability. Each of you has the ability to pivot when needed and adjust your course with dexterity and skill to maneuver around obstacles. So when you are faced with unexpected situations that weren't exactly what you had hoped for or wanted, your ability to adapt will help you push forward, perhaps on a different path, yet one that may lead to success and fulfillment.
My second piece of advice is to be innovative.  I encourage you to be curious, consider new, original ideas and to think outside the box.  We know that robot automation can create jobs, but it will also eliminate jobs. Robots have difficulty being naturally creative so you will be well positioned for a variety of jobs if you possess an innovative mindset. As Steve Jobs said, "The most important thing is a person. A person who incites and feeds your curiosity; and machines cannot do that in the same way that people can." Have the confidence to be one of those individuals, one who brings awe-inspiring ideas to the table and stimulates others.  I have witnessed your innovative minds at work.
And finally, be humble and kind.  Consider ways you can make a difference in the lives of others and in our world.  To quote author Harold Kushner, "Do things for people not because of who they are or what they do in return, but because of who you are." I have seen, heard and felt your kindness. There can never be a surplus of kindness in our world, especially now, so continue to be humble and kind.  Make those the qualities that define you as a person and you will earn the respect of others.
I've advised you to be adaptable, innovative, humble and kind.  That's a lot isn't it?  Not really. You are already all those things.  You just need to recognize and be aware of your strengths and continue to be 'you' and nurture those qualities at every opportunity.
Every day when you arrived at Rockridge you were greeted by the Raven, situated majestically atop a post.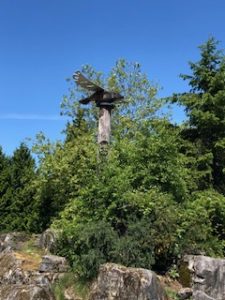 Did you know that the Raven is a creature of metamorphosis and symbolizes change and transformation?  Many years from now you will be reflecting back on this year, a time when society was at a juncture.  Perhaps you will realize you were at the beginning of creating a changed world.  What an opportunity for you to define your pathway and make your mark in a time of transformation. As the courageous leaders and young citizens of the world, you have such potential to stand up for what you believe in for the greater good and build a society of acceptance, compassion and inclusion.
Denzel Washington recently said, "Nobody can go back and start a new beginning, but anyone can start today and make a new ending." Starting today, have the drive and the passion to affect positive change and create a new ending, one that will benefit all those who you touch and reach out to as you pursue your goals.  Be proud that you will always be a Rockridge Raven.
Congratulations to this very special, amazing, and unique Grad Class of 2020.  I sincerely wish each of you the very best.