Parent 2 Parent Group Welcomes Parents New to Rockridge
October 3, 2016 - 3 minutes read
At this past week's Parent 2 Parent Welcome Coffee Event, Keelin C. explained one of the reasons why it was so important for her that the group originated a few years ago. "When I received the emergency release form and had to write down the names of who could pick up my child from school in case of an emergency, I didn't know what to do. I had just moved to West Vancouver and didn't know anyone." And so began the idea of creating a group where parents new to Rockridge could meet and form friendships with one another. Irene L., who was PAC Chair at the time, worked with Keelin and other long-time residents of West Vancouver to welcome parents who were new to Rockridge by forming this group. The Parent 2 Parent group welcomes all parents to social gatherings.
Past social activities include hiking, a cookie exchange, and a brunch and matinee performance of the school play at the Kay Meek Theatre. Upcoming October Events include:
Monday, October 17th Walk with Irma
Tuesday, October 18th Open Coffee Morning in Caulfield Village
Friday, October 28th Pumpkin Carving at Keelin's house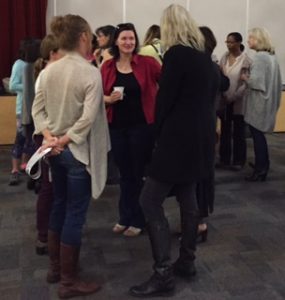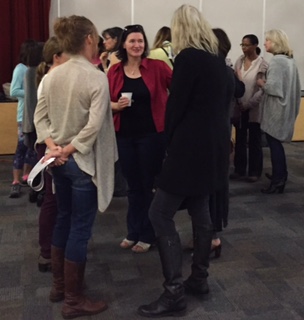 On Friday, September 30th, the Parent 2 Parent Group had its first Welcome Coffee at Rockridge. Long-time members had the following to say about their experience as part of this group:
"I like meeting other parents, especially those who have children in the same grade. It has helped me make connections between who my children have as friends and their parents. This group helps build a healthier community." Claudia L.
"Some parents in this group are from a different country, have different traditions, and are experiencing a different environment. When I joined this group, I felt more comfortable because several people were experiencing something different." Nazan K.
"When your children are younger, it's easier to meet other parents than when they are in high school. This group allows me to meet many Canadians and others from different countries." Tanya P.
It has been a joy to watch this group grow and develop over the past few years and to see the valuable friendships that have formed. The Parent 2 Parent Group has also been a helpful additional resource for answering questions about Rockridge and the community.
To join this group or for further information, please contact Keelin at parent2parentkeelin@gmail.com.