One Word
January 4, 2018 - 3 minutes read
For the last few years, the 'one word challenge' has prompted me to contemplate what single word might meaningfully define my hopes and goals for the upcoming year. Two years ago I chose 'challenge' and last year I wrote about the importance of 'voice'. With my new leadership position that started at the beginning of January, 'opportunity' seemed an appropriate choice for 2018.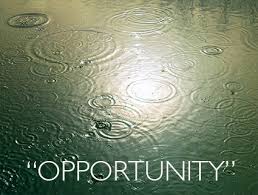 An opportunity to take on a different leadership role mid school year does not come along all that often. Yet unforeseen circumstances can open doors unexpectedly which can lead to positive change and new beginnings. For me, embracing this new challenge is exciting and I am so thrilled and honoured to have been given this opportunity. I will undoubtedly grow personally and professionally in my new context.
I have a wonderful opportunity ahead to work with Rockridge Secondary students, staff and parents. I have already sensed that the teachers are passionate and innovative, keen on ensuring student learning is meaningful and authentic. With numerous Innovation Grants underway, these teachers clearly believe in the value of a 'moving school'. They are looking at flexible scheduling, pondering what should be included in the new Career Curriculum, creating interdisciplinary units at the Grade 9 and 10 levels and examining how to engage students in coding as a literacy through the use of Robotics. All of these initiatives will result in enhanced educational experiences for students. What a great opportunity for me to support and learn alongside these innovative teachers.
Working with students will continue to be a joyous part of my work and I look forward to finding opportunities to support them in their learning journeys. The new curriculum is preparing our students for the myriad of opportunities that await. With the Ministry's "Know-Understand-Do" concept-driven curricular framework, students will be armed with the knowledge, skills and competencies they need to be successful now and in the world beyond high school. What an exciting time to be a student.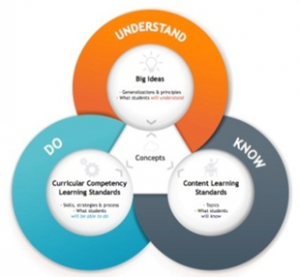 I challenge you to view 2018 as a year of opportunity. I encourage you to be open-minded when faced with change, be a risk-taker by making decisions which may be out of your comfort zone, and view unexpected opportunities as vehicles for personal growth. And when opportunities may not be readily apparent, don't be hesitant to create your own, as these may ultimately lead to greater satisfaction and happiness in many aspects of your life now and in the years to come.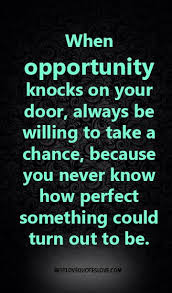 All the best for a fulfilling 2018.