Developing M-shaped People
August 15, 2019 - 8 minutes read
I hope you all had a wonderful summer and were able to take advantage of the many gifts that summer offers – sunshine, longer days, warmer seas, and a variety of festivals — to name just a few.  I enjoyed some hiking, cycling, and a few Mariners games all the while anticipating my daughter's wedding being held on beautiful Bowen Island in August.  And here we are, just days away from the beginning of a brand new school year.
It doesn't seem that long ago that the graduating class of 2019 was at the Orpheum Theatre, awaiting their turn to cross the stage and be acknowledged for their accomplishments. In my remarks, I shared comments their teachers had provided  which characterized that particular class.  Many noted that this class was well rounded and had a broad range of skills. Mr. Lawson, a Science teacher, was one of those whom I quoted. He imparted that during his classes, he hears his students making connections to content they have learned from other classes.
"In class you hear stories of all the different activities (in-school, extracurricular, volunteering) in which the students are participating.  The number of DIFFERENT types of high level courses my AP Physics 2 students are taking is staggering. In previous years we have had Physical Sciences (Chemistry, Math, Physics) "specialists".  Not the case this year as the students are taking those courses in conjunction with AP Biology, AP European History, AP Lit etc..  You can see their varied education experiences come out in their classes as they often make connections to content from other classes in the moment."
Mr. Lawson's comments reminded me of a similar experience I had in Mr. Trask's Physics class. The students, guided by criteria, were collaborating to make a musical instrument that could play a scale.  As I wandered from group to group, I could hear them discuss the concepts they had learned not only in Physics but in other subject areas, and they were transferring that knowledge and understanding to construct their instrument.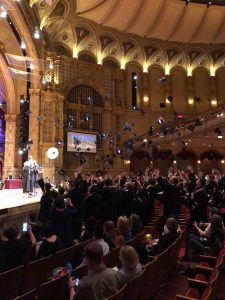 I offered three pieces of advice for the graduates as they embark on the next stage of their journey. I encouraged them to be risk-takers, to be authentic (as per our school motto, Esse Quam Videri), and to be adaptable, lifelong learners.  I substantiated the final piece of advice with these words:
 "With the world moving so quickly, society needs people who are always learning new things, yet ones who are adaptable and can shift how they learn.  For example, learning how to code today does not mean you will know how to code tomorrow.  Programming languages change all the time.  The real skill is knowing how to learn these skills. Rockridge has taught you much, but perhaps one of its most important gifts is having taught you how to learn.  Be open-minded to learning new things and to different opportunities that may come your way."
With the technological advances in our world, there will be plenty of new things for our graduates to be learning.  I am in the midst of reading Artificial Intelligence in Education, by W. Holmes, M. Bialik and C. Fadel (2019), a book that explores the potential benefits and risks of artificial intelligence in education.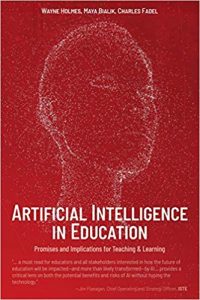 One of the diagrams (p. 26) resonated with me as it aligned with the type of learners we aim to develop in our schools. It reinforced what the teachers noticed about our recent graduates.  IBM's Jim Spohrer used the term T-shaped person to "indicate the profile of someone whose knowledge is both broad and deep, not one or the other."  The authors expanded this model by describing the M-shaped person, one who develops several depths over their lifetime.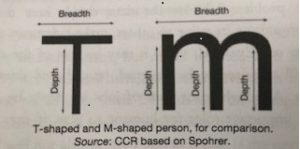 Our school is supporting the development of M-shaped people by providing choice and exposing students to learning activities designed to spark interest and exploration across disciplines. As part of the International Baccalaureate Middle Years Programme (MYP), Teacher Leader Mr. Lam will be working with teachers in three or more subject areas to create meaningful interdisciplinary units at the Grade 8, 9, and 10 levels. As the authors note, "…in times of unpredictable change, adaptability and resourcefulness would be essential. This in turn makes a case for a more versatile education, where one could be broadly trained in a number of domains, and learn the skills and character qualities needed to thrive and adapt to other endeavours."
This idea of 'transfer' is key.  One of the most exciting examples of students' transferring and applying their learning in a variety of domains for a practical purpose occurred earlier this summer in Florida. Lauren and Megan, two of our students now heading into Grade 11, participated in a Space Habitat Design Competition in Cape Canaveral, Florida. Over three days, their team consisting of high school students from all over the world, worked collaboratively designing, planning, and costing a moon habitat. From the photos below, it is apparent that these motivated students were applying Math, Biology, and Physics concepts while utilizing their technical, time-management, and communication skills. Having depth of knowledge across many areas was instrumental to this team earning first place in this global competition.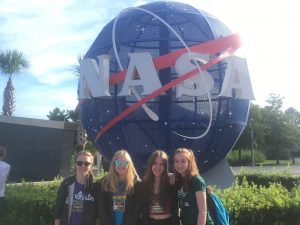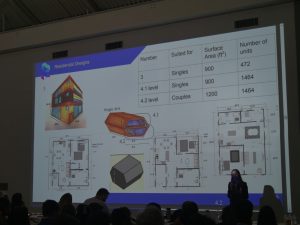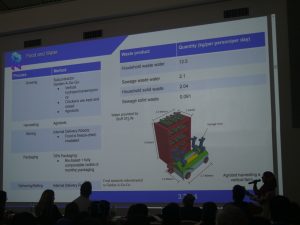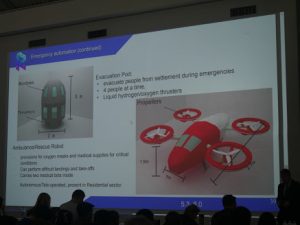 The new BC Grad Program Policy Guide (July, 2019) outlines five principles that will guide continuous improvement on student success, one of them being 'future orientation'.
"Because the pace of social, economic, and environmental change is increasing, there is a greater need to enable all students to have essential skills, adaptability, global competencies and citizenship, and ultimately successful transition to employment. Our education system will enhance our efforts to prepare all students for lifelong learning, encourage the use of technology, and be prepared for graduation with practical expectations informed by employers and post-secondary institutions."
Our stellar teachers at Rockridge are continuously preparing our students for lifelong learning. We hope that the concepts students are learning in each curricular area and across disciplines will be relevant and useful beyond graduation. With a solid grasp on these key concepts, students will be able to leverage their knowledge and skills to solve multi-faceted problems such as designing moon habitats or making functional musical instruments. We will continue to develop M-shaped people who are well positioned to manage the rapid change in the landscape of employment options.
I look forward to welcoming students back to school on Tuesday, September 3rd!