An Inspiring First Term
December 15, 2016 - 3 minutes read
We have had an exciting and successful first term at Rockridge Secondary School. Please see Rockridge's December 2016 Newsletter for the many accomplishments of our students and staff.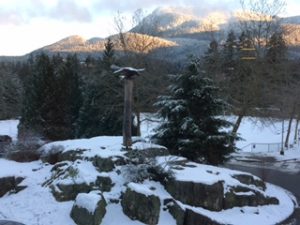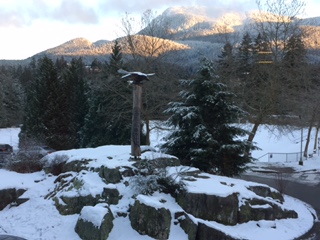 Term 1 Report Cards were published on December 9th.  This is a good time for students and parents to discuss the first term's progress and set goals for the term ahead.  Should parents have any questions regarding their student's progress or would like strategies for improvement, please contact your student's teachers.  Parent – teacher conferences will be held on Thursday, January 19th, 2017 from 1 – 4 pm and 6 – 8 pm.  There will be an early dismissal for students on that day at 11:30 am.  Information regarding the sign-up for these conferences has been emailed home. There will be additional information sessions regarding MYP assessment and reporting prior to Parent-Teacher Conferences on Thursday, January 19th at 12:30 pm and, again, at 5:30 pm.
On November 10th, our students participated in a lovely Remembrance Day ceremony.  The performances by the band, choir, and drama classes were excellent.  The fact that so many of our students were involved in the ceremony both in front of and behind the scenes in a variety of ways made it even more special.  The ceremony was a moving and meaningful tribute to those who are serving and who have served.
Congratulations to all of our students who participated in Rockridge's athletic teams this Fall, as they had a successful season.   We would like to thank our teacher and community coaches for their dedication to Rockridge's athletes and athletic program.
Rockridge's students have been busy contributing to both the local and gobal communities. To highlight just a few of the initiatives, the Blush Club collected warm clothes and blankets for those less fortunate,  the Umoyo Club fundraised by selling cookies to benefit Nyaka Orphanage in Uganda, and our community made a difference in the lives of teens by donating backpacks filled with essential items to Convenant House.  We thank everyone for their generosity and support.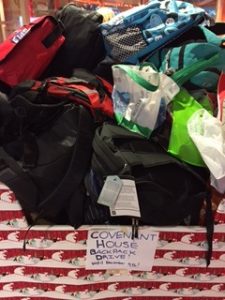 Rockridge's newspaper club recently published its first term newspaper, The Rockridge Post. It includes many interesting stories covering a variety of topics from Rockridge's extra-curricular activities to movie and travel reviews.
On Friday, December 16th, there will be a Pancake Breakfast for students from 8 am – 8:30 am, which is sponsored by Student Council. Students are asked to bring a monetary donation to Canuck Place for this event.
On behalf of the Rockridge staff, I hope that you and your family have a relaxing and wonderful Winter break.