Why Professional Development?
October 25, 2016 - 4 minutes read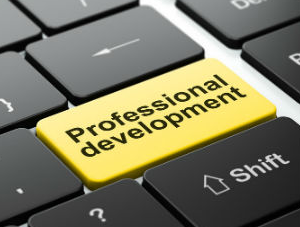 Did you know that the most important factor contributing to a student's success in school is the quality of teaching and school leadership?
Schools and school districts are committed to ensuring educators strengthen their practice throughout their career. And professional development is the most effective strategy schools and school districts have to meet this expectation.
Powerful professional development engages teams of teachers and school leaders to focus on the needs of their students. Students learning and achievement are affected when educators engage in professional development focused on the skills they need in order to address students' learning needs. When educators learn and problem solve together, they enable all students to achieve success.
The complexities of teaching are so great. Throughout their careers, teacher juggle with many issues including classroom management, instruction, curriculum, school culture and operations, assessment, communicating student learning, administrative duties, parent relations and interactions with other teachers. To address the complexities of teaching, continuous professional development that can be applied to the context of educators' daily work is necessary.
Educators benefit most by learning in the setting where they can immediately apply what they learn. School based professional development supports review of student achievement data. And review of student data ensures learner needs are identified and suitable interventions are developed and applied. Importantly, school based professional development promotes educators working together to address the unique needs of individual students.
Continuous professional development offered either formally through designated professional development days or informally through impromtu meetings or conversations, offered at school sites or off site at conferences, seminars, workshops or online are necessary to the quality of teaching and school leadership and ultimately to student's success in school.
The range of professional development activities are as diverse as the complexities of teaching. Professional development activities attended by Ridgeview educators at our most recent October professional development day were varied and included the following:
• Assessment and Reporting
• Core Competency seminars: Thinking, Communicating, Personal/Social
• New Curriculum Content exploration/workshops: Science, Math, Language Arts
• Fine Arts workshops: Music and Visual Arts
• Inquiry Workshops
• Physical Education Conference
• Technology Integration: Coding, Presentation
• Teacher/Librarian Conference
• Mental Health Workshops: SafeTalk, Emotional Regulation
In November, a review of the new curriculum with a focus on Mathematics will be the collective focus for Ridgeview staff.
Professional development provides ongoing opportunities for educators to continue to improve their knowledge and skills so they can help students achieve. When educators learn, student learning improves. Supporting a cycle of continuous professional growth for educators positively impacts students' futures.
To learn more about key areas of professional development Ridgeview administration together with Ridgeview Parent Chairpersons Nancy Saar and Nicole Clough have arranged a series of presentations/workshops designed specifically for parents.
Thursday, October 27th , 1 – 2 p.m. , Location Ridgeview gymnasium, Topic: Language Learning
This presentation will outline the key factors in supporting students who are learning English as a second language. A series of smaller Café type workshops will be scheduled throughout the year to assist parents in supporting their child's language acquisition. Presenter: ELL Teacher-Leader Mrs. Yioldassis
Thursday, November 17th, 6:30 p.m., Location Ridgeview library: Topic: Communicating Student Learning
This presentation will outline the formal reporting system for students in Kindergarten through Grade 7. Presenters: Mrs. Brady, Mr. Blackburn, Mrs. Wilson
"Together may we give our children the roots to grow and the wings to fly."