Medical Coverage
Returning students: MSP all the time
New 10-month students: Guard.Me for the first three months, followed by MSP for the rest of the school year
New 5-month students: Guard.Me all the time
---
What are MSP & Guard.Me?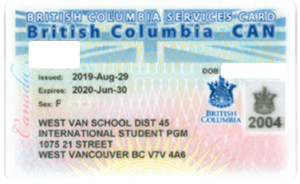 BC Medical Services Plan (MSP)
MSP is the mandatory medical insurance provided by Health Insurance BC for students with a valid study permit.
All 10-month students must provide their study permit to Office Assistant in the beginning of school year.
Always present your MSP card when you visit a clinic or hospital.
Guard.Me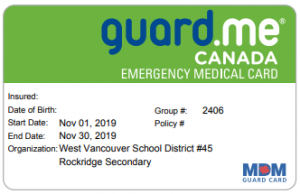 MSP and Guard.Me cards are available for pickup at the International Office.
Any question about medical insurance, please email Office Assistant or visit International Office.
Office Assistant's office hours: Monday to Friday, 12:30 to 4:30pm