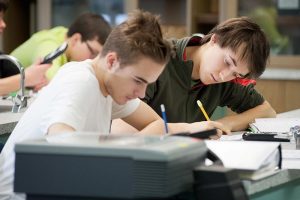 X-Block Learning opportunities
X-Blocks occur on Tuesday and Thursday afternoons from 1:20PM – 2:50PM.  They provide time for District Programs, Academies, Career Education 8 & 9, Career Life Connections 12A & 12B, Linear Courses, Advanced Placement, and Learning Support, as well as a number of learning opportunities.  Students can meet with teachers for support, guidance, and curricular concerns.  They have time for their schoolwork, assignments and projects.  They can collaborate with other students, teachers, and community members.
X – Block Expectations:
Students should be utilizing their X-Block time effectively.
Students should use the time to make up missed work, complete assignments, and seek additional instruction.
Students may work on something independently, in a group, or with a teacher.
Students may determine the amount of time they spend in X-Block (school-wide attendance is not taken).
---